Showing Records: 111 to 120 of 325477 matching your search criteria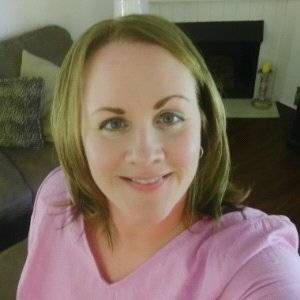 FSM - A Long Term Relationship
Westland
Michigan
Waiting for my Boaz
I was saved in 2005, Jesus is my Lord and Savior. I strive to live a life that honors God. I would like to start a friendship with a man that shares my faith and love for Jesus. I enjoy going to church, Bible study and just the simple things in life like going for a walk with my dog, taking a long weekend getaway, spending time with family and friends or just enjoying a quiet evening at home getting a pizza and watching a movie.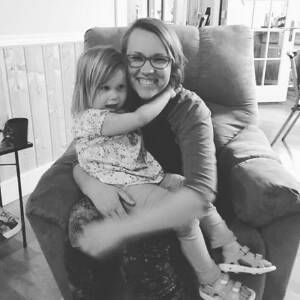 FSM - A Date
Webberville
Michigan
I am 25 years old. I have never been married and I have no kids. I rarely drink. I quit smoking about half a year ago. I am the biggest animal lover you will ever meet. I come from a huge family. I have 13 siblings and 65 nieces and nephews. Coffee dates are one my favorite things to do. This year has been one consisting mainly of soul searching and I'm figuring out what I want in life. I haven't figured my life out yet but I'm working on it!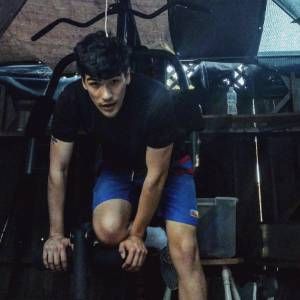 MSF - Anything
San Jose
California
"Give thanks to the LORD, for he is good. His love endures forever."
IG- alphaa.n SnapChat- Noeetoofresh Dont make fun of my snapchat user, i made it when i was in highschool... lol Or message me, up to you. Note: This About me is fairly long, but briefly indicates my life and the kind of person I am. If you're interested then feel free to read it, if not keep it steppin' ;) Psss, please don't message me if you are not going to message me back, I've gotten a lot of these and ill probably just block you (no disrespect) I just enjoy being social, not ignored. I think I've lived with that most of my life, lol. I hope you understand. My name is Noee (No-wee)
FSM - A Friend
San Jose
California
Like the Woman at the well, believe that God can satisfy your deepest thirst
Hi, my name is Jessica. I'm on here hoping to find some real, genuine people. I'm looking for someone who is likeminded and who I can connect with. I'm easy going, hard working and very independent.
FSM - A Talk/Email Buddy
Moreno Valley
California
Destiny J Garcia
God is the Center of my life. Singer in the Worship Team, Living & Walking Testimony of Faith. Songwriter for the kingdom of God, & dancer. Early Childhood Development Teacher in the making. Attending MSJC 1 John 4:18 Mexican is my race, have a few tattoo's. Faith, Prayer, Love is what I live by. As I am transparent with God, i will be transparent with you. My relationship with God isnt Religious, he is as real as you & me, with that being said he is my bestfriend.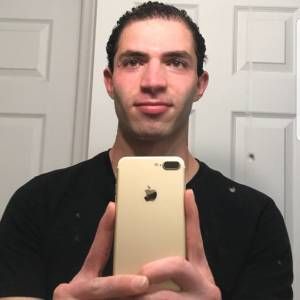 MSF - Anything
San Diego
California
:)
Hi there, I'm new to this, but I enjoy meeting new people! Let me introduce myself, I'm a very positive person, I like taking care of my health, I love being adventurous. I'm very independent and try to take care of my work always. Traveling is a great hobby of mine as well as playing sports, especially soccer. I'm a very athletic person. I'm looking forward to meeting new and different people!
FSM - A Marriage Partner
PERRYOPOLIS
Pennsylvania
MUST BE CHIVALROUS BORN AGAIN CHRISTIAN
GOD first in life! Priorities are a must! I am an open, honest, loving, giving and sincere person with very good morals and values! Don't look for money to make me happy, GOD meets my every need and want! I support myself and rely on GOD! I drove school and charter tour bus and was in college for ultrasound diagnostics. Must have same views of beliefs, morals and values. Let us correspond then meet for an actual person to person date if we have common views and goals. I don't play games or want someone who does! I know how to treat a man from a GOD fearing woman! I know what I want and how a
FSM - A Marriage Partner
San Antonio
Texas
Lets love deeply.worship him serve him 4ever.real spiritual & intense connection wanted!
Update**Heres a good sermon*** http://www.gospeltruth.net/ravenhill.htm Read the bottom 3 lines of this profile too if u decide to not read all. ;) Seeking mostly spiritual connection first, the rest will follow if meant..***This is what I find attracts me most in a person, so with a little experience on this search now, I must update...But it is not the only thing I find attractive after that is determined of course!*****Things in common..things intriguingly different too, good fun loving personality, goals in life that somewhat align to mine, some attraction, etc...but Christ in cente
MSF - A Long Term Relationship
Dallas
Texas
Hi dear
I'm a nice looking gentle man, God fearing and honest. I'm looking for a good woman to love and cherish.

MSF - A Marriage Partner
Ellenwood
Georgia
Looking for that forever love
I love hard and true need a friend a wife a companion to walk in life with me. Need someone to understand my walk with god so we both can grow in Christ. I don't have a church home right now but that doesn't stop my search for gods glory and studying his word. I want to be real not fake.