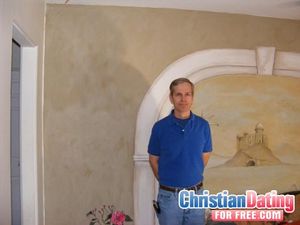 Christonly
Christ alone, God is Sovereign, God is One
Gender

Male

| 61
Country

United States
City

St Petersburg
State

Florida
Height

6'0"
Last Login Date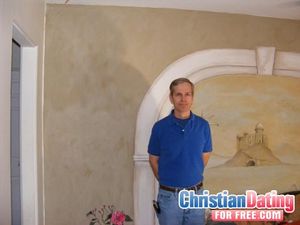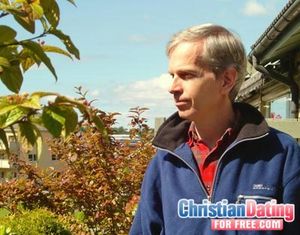 Age

61
Eye Color

Blue
Body Type

Slender
Hair Color

Salt n Pepper
Ethnicity

Caucasian
Denomination

Sovereign Grace
Looking For

Anything
Church Name
Church Attendance
Church Raised In
Do you drink?

No
Smoker

No
Willing to relocate?

Possibly, who knows
Marital Status

Single
Do you have children?

No
Do you want children?

Undecided/Open
Education Level

Some College
My Profession

Retail and self employed
Interests

The Sovereign Lord, Sovereign Grace, Arts, Crafts, Creativity, Hiking, Table Tennis
About Me

Hello,

I'm interested in meeting those who have a love for God and His gospel of sovereign grace. To help you get to know me better here are some of my thoughts that God has given me through sermons, friends or experience...

-God is very merciful and gracious and His salvation is free without us having to pay for it by works. We don't serve or do works for the Lord "to be" forgiven or saved, we serve the Lord because we "are" forgiven and saved.

-Only God is Good (Mat19:17). Did my goodness get me saved?. Or did I do something good to earn salvation? No. Clearly, it is the goodness of God that leads me to repentance (Rom 2:4).

-The gospel is not about what man does for God but what God has done by the Lord Jesus Christ in glorify Himself in saving His people. Some people are very busy trying to get people to do something or say something, but true witnessing involves declaring who the Lord Jesus Christ is and what He has already done and accomplished for His people. This gives God the glory through His Son. And when God gives salvation it results in His people doing good works for the right reasons.

-The Word of God, His Bible is powerful and has authority but sinful men use it to rule over others for the sake of their own profit, power and position. Believers declare the Word of God and are humble servants of Christ and give and minister to others.

-God is all powerful and fulfills His purpose of saving His people He has chosen by His will. Some say that you have to "make Jesus Lord of your life". But He already is Lord and King over the saved and unsaved. We have no power to "...make Jesus Lord of our life". Only when God has mercy on a sinner then that person is saved.


(Some quotes I like from others.... "God empties those whom He delights to fill" William Mason. (God takes away all the strengths, knowledge, will or beliefs that we may trust in and gives us Christ alone.)

"You don't come to Christ through doctrine. You come to your doctrine through Christ." H. Mahan.

"Christianity is one beggar telling another beggar where he found bread." )

More about me:
I have never been married but I was engaged for a while. I believe marriage is "till death do us part". I would like to meet a single, never married or widowed woman. (I understand and I realize that divorce is a very difficult and painful situation for some but this preference is best for me. ) On this site I hope to meet one or two new friends and/or something more serious...

--- I need to say that I usually don't respond to very short emails that only ask me how I am doing or "how r u?". I am not trying to be unfriendly but many emails in my inbox are similar to that - it is hard to keep up. Lets get creative ladies....God has created many wonders and beautiful things to discover and talk about. I am sure some of those things are within you and I would like to hear about them. Please write something about yourself or what you like, or write in regards to the gospel I talk about in my profile. Have passion! I have written so much about myself here and I have been very specific and clear on the type of women I am looking for and that women is very rare to find; this saves us both time and effort. Please read all of my profile before writing or winking. I am a hard person to match up with, (not that I am any better than anyone else but I am different) ...chemistry is important...thanks, and may you find the one you are looking for.
-------

Some of my thoughts on love.... My understanding of love for a woman involves encouraging, providing and comforting her in all ways in God's truth. A relationship or love is not necessarily 50/50 but it is me giving 100 percent of myself for her (Eph 5:25). I believe that idea of loving God 1st and a wife 2nd is a not a proper understanding. A true love for God includes and encompasses a true love for a wife. A man cannot love God without truly loving his wife in the way God teaches him to. What is love? True love's intent is a selfless expression and action to give of your life towards another that they may be brought to Jesus Christ the Savior. They are brought in hope that God would give grace to them to see and know Him more and more and be comforted in Him.

---

I am looking for someone who knows and hears the difference between God's true gospel and man's religions and philosophies. So many out there are promoting their version of "free will" or a "works gospel". I pray that the Lord would bless me to keep my eyes on Jesus Christ and Him crucified and that I would seek to point others to the same Savior and truth. God has changed my mind to believe that it was only by His will I am saved and not by my own. ( Calvinism / Calvinist - I don't like the use of the name "Calvinist" since it really is God's truth and not man's - but it does describe the concept.)
I am not into legalism. Knowing doctrines or obeying certain laws do not save or even bring a true change in myself or others. A change occurs only when God gives us a spiritual sight and hearing of His glorious Son. It is His work of opening our eyes that saves us. And when God gives us a sight of His Son then we follow Him and we are pleasing to Him and desire to do good. With this understanding we can rest, pray and wait upon the Lord to change ourselves or others when and if He wills. I wish to meet someone who who rejoices and shares in the beauty of Christ and His truth. When we are given Christ then we have truth and right doctrine.

Some more thoughts....
I think that there is too much of a "car salesman" approach in witnessing today. God doesn't need us to push or add gimmicks to His truth to save people or do His work. I prefer a more peaceful and but direct way in sharing the gospel. I have learned that the Lord works in His time to give a new heart to someone. Seeing people or friends as objects to change or convert is wrong, loving them as Christ teaches us is better.

---
More things about me.... Interests:( I have many interests ) History, science, creationism, political and economic topics. Certain high quality crafts and art....there is no need for you to be interested in any of these things but it would be a nice plus. I'm not a sports fan but it is ok if you are.

Photography - (landscapes, macro scenery, textures). Stone working, building and fixing things. Hiking in the mountains, especially in Norway, I visit there often. Florida beaches... I am very active, get a lot of exercise and I like working hard.

Movies that I like involve a good transformation of a character or that declare truth... Ben Hur, Dances with Wolves, The Man Who Would be King, Groundhog Day, Phenomenon, Shawshank Redemption, Awakenings, Shadowlands, Groundhog Day, Cast Away, El Cid, North by Northwest, The Day the Earth Stood Still, Uncle Buck, A Christmas Story, "Trains, Planes and Automobiles", Spartacus, The Geisha Boy, Patch Adams, Groundhog Day, To Kill a Mockingbird. Old B/W movies...Bogart, Cary Grant, Jimmy Stewart.
-
One of the comedians I like is Steven Wright....
"A clear conscience is usually the sign of a bad memory."
"99 percent of lawyers give the rest a bad name."
"If everything seems to be going well, you have obviously overlooked something. "
"If at first you don't succeed, then skydiving definitely isn't for you."
-
Just a little note to add here... I know that many women prefer a man to contact them first but if a profile has only a few sentences in it then it is hard to know who you are and please consider to contact me first. If you see something in common with the things I wrote about God then write me an tell me a little more about yourself. Remember, if you email settings have an age requirement I may not be able to contact you. (I leave my age range open because I don't mind communication (as friends) with those who have similar beliefs but are much younger or older.)

(Just one more important note for those many nice women who don't live in the U.S. and who are interested in something more than friendship. I need to say that it is very complicated here in the US to bring someone from another country. The laws and the cost and lawyers who want a lot of money makes it very difficult. (There is a lot of hidden corruption here.) I wish it were not like this. If you wanted to write sometimes as a friend that would be nice - but to be honest it is difficult for me to keep up with emails so I can't promise anything. Please understand if I don't write back quickly.)

But wait there's more...
OK, if you have come this far in my long profile then maybe you will read a little further....

As you can see I have many interests....There are many things to discover, learn and talk about in creation. There are many interesting things to do in this world....science, history, art, technology and so on - its all fun to do ......(Now I ask a very long worded question)...Is there anyone out there who ....wants to climb a mountain, explore a cave, walk through fire, dive into the deep, scrutinize a ladybug under a microscope, observe the moon through a telescope, build a sandcastle, look for imaginary cloud creatures, sail an ocean, soar in the sky, and then ponder the beauty of a daisy just before slaying a couple of dragons (...OK, ok, we can capture them instead if you say so, but that is a bit harder to do) and then finally round off the day by roasting some marshmallows while talking about the universe? Then maybe I am your guy.... But truthfully I'd settle for, and be happy with just the marshmallow part and a few moments of quiet time talking about the Savior with that "special someone"...
First Date
Account Settings (To message Christonly you must meet the following criteria.)



Any Age.
Send an abuse report regarding Christonly's Language, Images or other account details
If you suspect this member is a SCAMMER or is being deceitful PLEASE CLICK HERE and let us know so that we can check them out