sonofabraham
READ BEFORE MESSAGING ME! I DON'T RESPOND TO "HI" "HRU" ETC
Gender

Male

| 49
Country

United States
City

Lake Village
State

Indiana
Height

5'8"
Last Login Date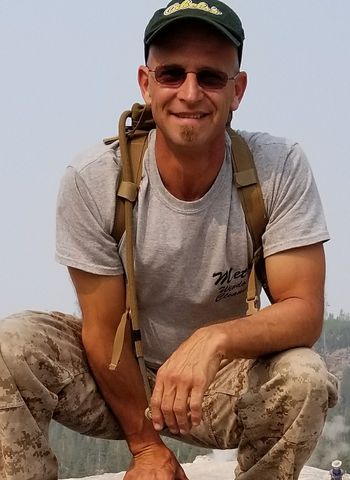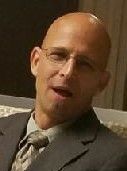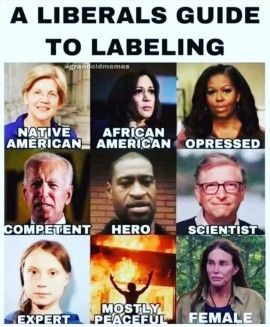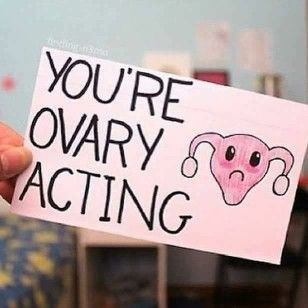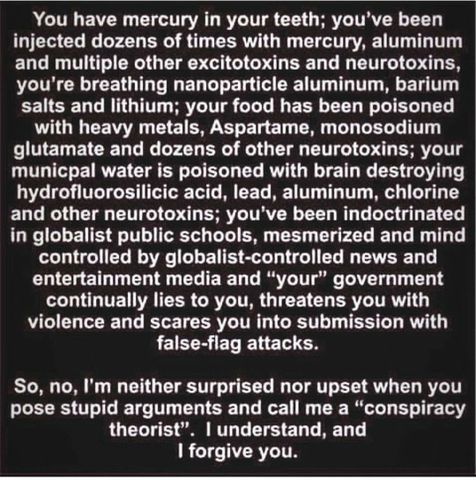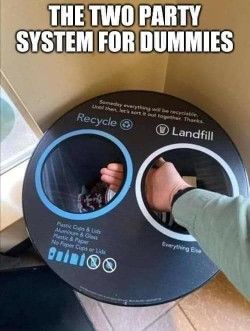 Age

49
Eye Color

Brown
Body Type

Muscular
Hair Color

Bald
Ethnicity

Mixed Race
Denomination

Born Of The Holy Spirit of God
Looking For

Anything
Church Name

The Church That Jesus Christ has built
Church Attendance

No answer
Church Raised In

No answer
Do you drink?

No
Smoker

Often
Willing to relocate?

Possibly, who knows
Marital Status

Single
Do you have children?

Yes
Do you want children?

Undecided/Open
Education Level

Some College
My Profession

Self Employed
Interests

THE ABSOLUTE TRUTH OF MATTERS
About Me

About me: I have been redeemed from the bondage of sin. I am a zealous for the Most High LORD God and for His Word. I study many things, above all, the perfectly preserved words of God, as well as history, current events, natural foods and medicines that are to be found in abundance all over the world, and specifically, local herbs that most people think are just weeds. There's an over abundance of food growing all around you and nobody should ever starve. There's berries, nuts, roots, greens, flowers, seeds, etc that is all around you and it's free!!! I am an outdoorsman and an avid nature enthusiast. I originally signed up here seeking a romantic companion and my hopes of having a life long companion and lover have been damaged. I am no longer seeking that, but rather looking to connect with those that have the Spirit of the living God in them and hear His voice. I've come out of many of the deceptions of churchianity and have much to share with those that have a love for the truth. I'm active and healthy. I'm definitely an adventurer and love that the Lord is my refuge. I try to make wise decisions and know that the Lord guides my steps and that not one hair shall fall from my head (I shave it 😂).

Things are moving quickly now. it won't be long before the real trouble comes. You're not going to get raptured out before it comes. That pretrib tale is as real as this contagion threat. Wake the flock up sheeple. Read below.



There is only One Jesus Christ who can make an atonement for your sins, yet there are many different "Jesus'" being preached in churchianity today, that do not describe the only begotten Son of God, which the scriptures describe. For more information about this eternally important subject, you can message me or prayerfully search out the scriptures in the only exact translation that we have in the English language from the original tongues...i.e. The King James Version Bible.

I became born again, of the Holy Spirit of Christ in 1998 after repenting unto God with sorrow, confessing my sins and finding mercy in the one true Jesus Christ, the only "Begotten Son of God" Through faith in the sacrifice that Jesus made, shedding His blood for the atonement of sin, I was forgiven and He set His Spirit in me. That's exactly what the scriptures describe as being "born again."

His words are pure and He speaks through them, by His Spirit.

Humble yourself before Him. Repent unto the Lord and confess your sins to Him, seeking mercy. He forgives sins.

There is only one exact English translation of the words of God from the original tongues. That is the King James Version Bible. All of the "NEW" Bibles are corrupted and have derived from forged and fraudulent manuscripts brought to the world by the extremely pagan and satanic Roman Catholic harlot "church," which has been at enmity with God and His people from its inception.

Churchianity is FULL of deception. I cannot think of one foundational doctrine that's not twisted by seminary theologians, stemming from the gospel of Jesus Christ, through the word of God, from creation all the way to Revelation. Tithing$, offering$, budget$, ministrie$, building$, Patriarch family, being born again, membership$, Pagan holyday$, pulpit$, worship team$, sermon$, Salvation etc.... God preserved His words for every generation. Know Him through prayer and His Holy Spirit in His words. Period.

Very few people will take the time to watch a documentary these days, let alone validate any claims that are presented in one.

Here are a couple of videos that clearly show that the manuscripts which the "NEW" Bibles are based off of, are forgeries and fakes. If you're noble enough to search a matter out, to discover the truth in this extremely important subject matter, then watch them. One thing to note is that there's a lot of money in new Bibles as well as in textual criticism and ancient linguistic methods of transliteration. With one exact translation of the holy scriptures, there remains little to no opportunity for financial gain. There are also darker agendas that drive the modern Bibles. All roads lead to Satan's headship.

https://youtu.be/t_p-NleSaSc
https://youtu.be/okCnED4oO0g
https://youtu.be/e1CYtiNNUcs
https://youtu.be/-ZZim_NLapA
https://youtu.be/u3Hd-LS7ozQ
https://youtu.be/I9dztt0evpQ

Some drastic changes that have been made:
https://youtu.be/oRcfleTnzP4

Do not fear.  The Lord God Almighty is a safe refuge in times of trouble.  He is a shield and a buckler to all those who put their trust in Him.  The United States is under martial law. A "state of emergency " has been declared and the constitution has been suspended. As of March 17, 2020  every county court  began  releasing prisoners back into the population, because the courts have been shut down. There has been a precedence set that shall not be removed, as 187 nations are under world orders. This isn't going away.  It's just the beginning. Promises of safety and security will be offered in exchange for compliance with the new rules,  which will be enforced with force. It's about to get real bad.  Please spend some time in earnest prayer and seek the Lord in verity.

Chances are that your "Pastor" is a member of FEMA's "CLERGY RESPONSE TEAM" and will set up the "church" building as a FEMA Safety Zone. He (or she- God forbid) has been trained to coral the sheep and report noncompliance. They have received personal guarantees of food and medicine in times of rationing, when supplies are unavailable. If you think he's serving God, you're deluded and you have been warned.


In January 2019, the CARES Act was introduced into the Senate. let that sink in. 10 months before one single case supposedly was confirmed in a Chinese wet market, the Senate was starting the process to indebt the nation in a greater burden to the central banks, to offer relief for the economic crisis that they were planning, using COVID19 as the reason.
In September of 2019, Donald (The satanist) Trump removed the first line of defense against military personnel returning from a foreign land, bringing a contagion into the USSA. Then he sent 300 troops to participate in the 7th annual World Military Games in Wuhan China from October 18th-27th. what a freaking coincidence, eh? seriously, if you have believed that Trump is an outsider (or even a child of God) you have been deceived, big time!
The Johns Hopkins Center for Health Security in partnership with the World Economic Forum and the Bill and Melinda Gates Foundation hosted Event 201, a high-level pandemic exercise on October 18, 2019, in New York, NY.

The exercise illustrated areas where public/private partnerships will be necessary during the response to a severe pandemic in order to diminish large-scale economic and societal consequences.

http://www.centerforhealthsecurity.org/event201

https://youtu.be/AoLw-Q8X174

They literally wrote and published the script before the curtain was drawn (i.e. one single case was reported in China)
The participants recieved a coronavirus plushie after the event, as a take home gift.

TENS OF TRILLIONS of dollars have been "disappeared" from global stock markets and TRILLIONS more have been heisted from national treasuries. And liberties have been stripped.

One of the main goals stated in this scamdemic exercise is to combat information that would be conspiratorial to prevent the citizens from being alarmed. We are under attack from globalists that have publicly stated their agenda to reduce the global population with eugenicists philosophies. This is not speculatory or theoretical; this is publicly available information. To find out more about this, contact me personally and I will be more than happy to share all of the information that I have acquired over years of research in discovering the publicly available strategies, plans, tactics and agendas of the satanists that are controlling the global economies. The best thing that anyone can do is to turn off the tell lie vision, repent unto the Father in Heaven with sorrow, confessing your sins before Him and seek mercy through His only begotten Son, Jesus Christ. These events have been prophesied of thousands of years ago and everything that has been written shall indeed come to pass.

That's only the tip of a very, very sobering iceberg that lurks in the darkness. Let us discuss the truth of matters. Maybe you too, are informed and realize the gravity and scope of what the future holds. Know this: Everything that has been written, shall indeed "come to pass." it's only temporary yet there's a great day that shall dawn and when the dust has settled, may you be found in the true faith of the saints and of the prophets.
First Date

Nope
Account Settings (To message sonofabraham you must meet the following criteria.)



Any Age.
Send an abuse report regarding sonofabraham's Language, Images or other account details
If you suspect this member is a SCAMMER or is being deceitful PLEASE CLICK HERE and let us know so that we can check them out