Happy_Smith
Relationship that will lead to marriage
Gender

Male

| 42
Country

United States
City

Garland
State

Texas
Height

5'8"
Last Login Date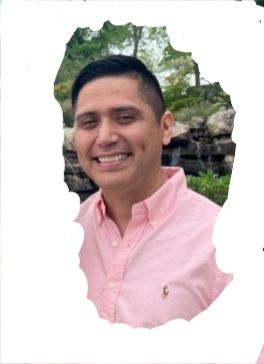 Age

42
Eye Color

Brown
Body Type

Athletic
Hair Color

Black
Ethnicity

Hispanic
Denomination

Non-Denominational
Looking For

A Worship Partner
Church Name

Gateway
Church Attendance

Every week
Church Raised In

Charismatic
Do you drink?

No
Smoker

No
Willing to relocate?

Possibly, who knows
Marital Status

Single
Do you have children?

No
Do you want children?

Want Children
Education Level

4 Yr College Degree
My Profession

HR
Interests
About Me

I work in HR for an IT company, I am an entrepreneur by heart some years ago started a real estate business on the side as an investor and soon (God allowing) will be my full time job. My house and car are paid off. I am Latino from Peru (US citizen) living in the US, looking for a relationship that can lead to marriage. I have been to several countries in Europe, Asia and Latin America, I love traveling and I am ok with ldr as long as the other person understands the implications. Looking for someone Mature (Mentally, spiritually, emotionally) with no baggage and ready to settle down. I am Christian Peotestant by choice no by tradition, in some countries we are known as born again christians.

Prayer:
Teach me oh lord to see with my heart, to recognize my brothers and sisters as part of your body, and love them as they are. give me a pure, clean, sincere and humble heart and I would be able to see you my God, make my intentions your intentions, my mind your mind and my purpose in life the one you intended for me. I ask forgiveness for my selfish desires and remind me that you bought me with your blood, that you paid the penalties of my sins and now I belong to you. Make my voice your voice so your word will get to the ones that crave for you, make my work your work because what can bring me more joy than your presence in my life, I pray specially for those who seek you and cannot find you yet, for those that the enemy has tried to take them apart from you, and with lies are keeping them astray, for those that are believing the voice of the acuser saying that they are not worthy of you. But you father we know you are a God of love and mercy, that you forgive our sins when we repent and ask forgiveness. You know our hearts, what can we hide from you?. In your infinite love you delight in our repentance and our coming back to you. Did not the prodigal son wasted his money with prostitutes, and away from you he ended up eating the pigs food, because of the famine, did not He say, I wil get back to the house of my father, will ask forgiveness and will ask him to treat me as one of his workers? And what did the father do? He ran to Him and huged Him, put a ring on his finger, got the best clothe and made a feast, because he was happy to see his son coming back. Because that's what we are: your children, you are our Dad, and you care for us and nothing can separate us from your love. You love us Father to the point that you sent your son to die for us, and Jesus paid the price of our penalties in the cross so we can be free, we were redemmed by Jesus blood¡. I pray for my brothers and sisters that are strugling, keep them safe father, make a way, open a door, break the chains, touch their hearts, give them faith¡¡ and bless their life with abundance, health, peace, love so they can share your goodness as well with others in need in the name of Jesus Christ. AMEN.

My Story
When I was a nonbeliever I used to have 3 jobs, would work from Monday to Saturday and some sundays. will wake up 4 in the morning and will go to sleep at 12 pm or 1am was having just 3 or 4 hours of sleep. Of course I was making money (since I just care about that back then) but I could not enjoy anything, I always felt like nothing could fulfill my life. I had a relationship back then, also a non-christian and we would worry about the future so much, that we always needed to do more to have more money. Even though we will look like a successful couple and it seemed that we had everything we needed, nice cars nice apartment... there was so much emptiness in our relationship and in our personal lifes. I still remember this feeling of waking up with such a heavy heart every day, going through the day tired with anger and weariness. One day my relationship broke and all my life went down with it, it was so much to bear I felt there was not more purpose on my life. That was the worst time of my life because the person who I trusted the most was gone. After so many months of depression I was feeling this strong need to look for God so I started to look for God I knew I needed Him in my life I just did not know how and where to find him. I grew up catholic and for me to look for God meant going to mass on Sundays and praying the rosary, that is all I knew so I started to do that... by then I had a job where I met this coworker that always was talking about Jesus He always had a bible under his arm, and even though I did not like him, I was respectful with him, he will always talked about Jesus and he always seemed happy, calm, this sense of peace was always around him, he was different than any other person I ever met I never understood why he was like that, I mean He did not know that there are so much things to worry on life? he was weird for me. After some time of friendship this was something that always stood up on him, He was always talking about Jesus and wanted always to pray for people and some how help them to be saved, and in my mind I will always think, what does he want?. Because in my mind nobody approaches to you to help you without asking you anything in return, people just come to you because they need something... and also I did not understand when he was talking about salvation, I did not understand what salvation was, being saved from what?, again he was a weird guy for me... So one day I was feeling so depressed I was having horrible dreams and I was feeling this need for God more and more and again I did not know how to find Him. One day I could not take it anymore and I spoke to this guy, this weird coworker, and I still remember sending him a message saying. Hey man, can I talk to you? and I opened up to Him and then I told Him I think I need God in my life, I just do not know how to find Him and he seemed the only person because of his character, and life testimony that I saw that somehow I knew he could help me. So he invited me to his church and everybody was so nice to me there, again I did not understand why, and I always thought, what do they want, nobody is good to you for no reason... but, I started to go to his church and learning about the bible and started some fellowship with them. I never read the complete bible before but that time was the first time I did it, so I still remember reading Genesis and having no idea what was going on, the understanding was not there yet but I just knew that I had to know the stories so I kept reading even without understanding, for the first time on my life I read the complete bible took me about 1 year, while I was going to that church. I also noticed my life started to change I started to have friends that always carried their bibles and always will talk about Jesus ,they will always say "Amen" or "Halleluja" when the pastor said something or call "brothers" to each other, it was for sure something new to me but I started to feel comfortable more and more around them. While all these was happening I decided to change careers so I could leave my jobs and have just one eventually, so after I completed a one year course in HR, I started to apply for a position in which I never had experience before I was going to so many interviews and nobody wanted to hire me and the ones that wanted to hire me wanted to pay so little... I was becoming tired of that again. One day in a bible study I heard this passage from Mathew 6:27-34: "Can any one of you by worrying add a single hour to your life? "And why do you worry about clothes? See how the flowers of the field grow. They do not labor or spin. Yet I tell you that not even Solomon in all his splendor was dressed like one of these. If that is how God clothes the grass of the field, which is here today and tomorrow is thrown into the fire, will He not much more clothe you—you of little faith? So do not worry, saying, 'What shall we eat?' or 'What shall we drink?' or 'What shall we wear?' For the pagans run after all these things, and your heavenly Father knows that you need them. But seek first His kingdom and His righteousness, and all these things will be given to you as well. Therefore do not worry about tomorrow, for tomorrow will worry about itself. Each day has enough trouble of its own...

That passage clicked on my mind and for the first time in my life I felt that God was talking to me through that verse. So I said, my Father knows what I need, why am I worried? so I decided like that scripture said to look for FIRST the kingdom of God, I had no idea what that meant, so I decided to read the bible for the second time, because i knew if there was a kingdom of God it should be somewhere there... So I started to read the bible again from Genesis to Revelation but this time I felt that i was understanding scriptures ( I was going to church 3 to 4 times a week as well and continuing with my fellowship), and I was keeping in my mind all these stories, from the creation on Genesis, Adan and eve, the fall of man, babel, Noe, Abraham, Isaac, Jacob, Joseph... how God was manifesting his power and glory to the hebrews in exodus; how God cleaned the mind of His people from slave mentality to God's mentality. In Leviticus how God was teaching through Moises how unholly people can get close to a Holly God. (Which now I know it was just a figure of Chrisht) and so on.. I was keeping all these stories on my mind from Genesis to revelation... and somehow I was understanding them. I was reading the bible for 8 hours a day and started praying 2 to 3 hours a day, for sure I wanted to look for this kingdom. I remember I resigned to my jobs to have more time to read the bible and pray, because I knew, God will provide. If I was looking for His kingdom he needed to provide for me it was His promise, somehow I was just believing in His word through scriptures. It was an awesome time full of crazy faith, but then reality came to check on me, I resigned to my jobs and now I knew more about the bible but now I needed the money. I knew God somehow was with me, so I kept waiting. One day I received a call and I got offered the job I always wanted related with my new career, in the position that I was looking for with the pay that I needed and in a type of company that I wanted as well. it was a 5 minutes interview over the phone and I was hired, without looking just waiting on Him, just looking for his kingdom First. It had to be a miracle, it was too perfect to be good, too easy, so supernatural, So it had to be just God, after that moment I realized It was God who provided. There was no doubt. He was faithful to His word, "Look for first the kingdom of God and it's justice and everything else will be added to you" from that moment on, I started to go deeper on scriptures and believe in his promises and to believe more on Him, to trust Him no with my eyes, but with my spirit... It was a beautiful time and the beginning of a Journey... it has been long time since I went through all these experiences, and many more came after that, that at this point I cannot deny His power and presence in my daily life, I am still blessed and growing in that same company after all these years, working with peace, loving what I do. My life now has changed, that second year after I received christ I decided to get baptized in water because I wanted everybody to know, how much I love God, and wanted to proclaim what Jesus did for me in the cross. I got baptized by the spirit some time after one day when I was praying while driving( but that is another story that I migh tell you some day). After those encounters with God and His power and presence in my life, my heart changed, my mind changed, my life changed... He has provided all my needs and more, and He sustains me now every day, I have now that sense of Joy and happiness, that sense of freedom and love that I never felt before, that I cannot describe. Now sometimes full of the spirit I cannot stop speaking about Jesus and everything He has done in my life... and started to remember these first Christian friends, the ones that annoyed me the most at the beginning, the ones that I always thought they wanted something from me, the ones that always carried their bibles, and I understood that when God touches you, it changes you for ever, you become a Son and a servant an ambassador of Christ born from the spirit not from the the flesh and somehow you cannot stop spreading that love, compassion that you received that changed you forever, because the spirit of God is now on you, is now on me, So I ended up being like my "brothers", saying "Amen" and "Halleluya" with my bible under my arm and talking about Jesus now wherever I go and trying at least (because we are not perfect) to show Christ that now live in me like Paul said in Galatians, 2:20: "I have been crucified with Christ and I no longer live, but Christ lives in me. The life I now live in the body, I live by faith in the Son of God, who loved me and gave himself for me"... So I know I will annoy so many people talking about Jesus all the time, and Many will find me weird, I know, I was there before, I was you before... but I do not care, because there is no greatest love, greatest joy that at the feet of the one we serve, the one that we love because He loved us first said the scripture, I remember my life before and I see myself now I know that the only way that I am where I am it is because of God's mercy, because of Christ. I cannot relate anymore to my past. I am not perfect but now I know the one through whom we become perfect to the Father, Jesus Christ. I wake up every day with a light heart, with thankfulness and joy because I know God is with me now. This is my testimony and part of who I am now. I hope my testimony helps anybody that needed it to hear it.
"The Lord bless you and keep you; The Lord make His face shine upon you, And be gracious to you; The Lord lift up His countenance upon you, And give you peace." '
Numbers 6:24‭-‬26
First Date

Some of my favs...

Reckless love
https://www.youtube.com/watch?v=Sc6SSHuZvQE

No longer slaves
https://www.youtube.com/watch?v=f8TkUMJtK5k

I surrender
https://www.youtube.com/watch?v=HcnfT4arZtI

So will I
https://www.youtube.com/watch?v=C2U7ffUM5Ec

Lord I need you
https://www.youtube.com/watch?v=4Ccwoj9VKL4

I have decided to follow christ (the story behind the song)
https://www.youtube.com/watch?v=_KOBSu_A4LU

Way Maker
https://www.youtube.com/watch?v=iJCV_2H9xD0
Account Settings (To message Happy_Smith you must meet the following criteria.)



Any Age.
Send an abuse report regarding Happy_Smith's Language, Images or other account details
If you suspect this member is a SCAMMER or is being deceitful PLEASE CLICK HERE and let us know so that we can check them out