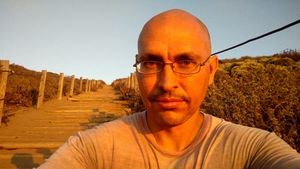 John12verse25
I'm seeking to live as Jesus taught and to lose my life in this world
Gender

Male

| 44
Country

United States
City

Newark
State

Delaware
Height

6'2"
Last Login Date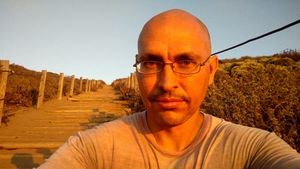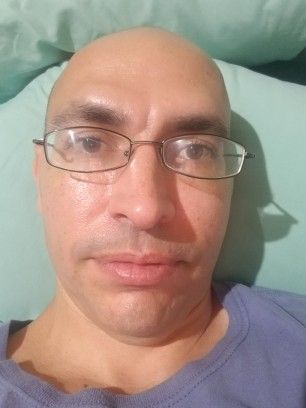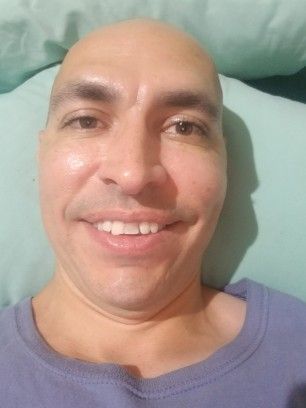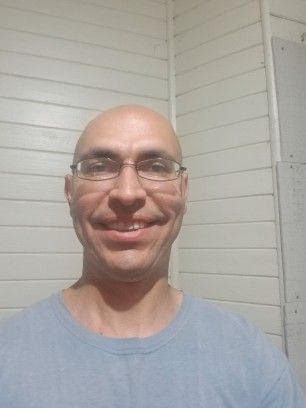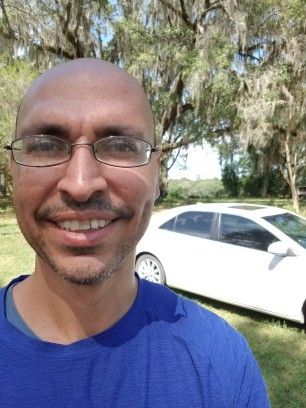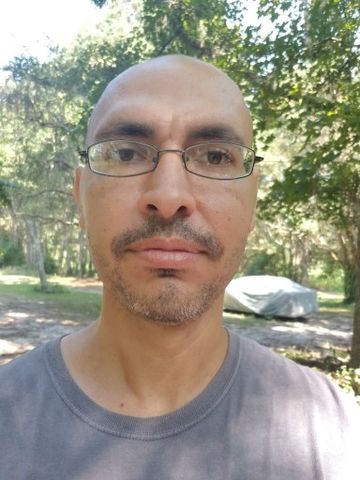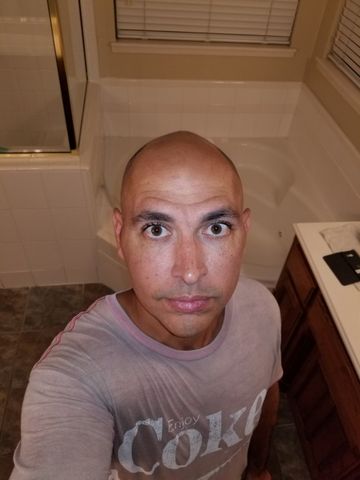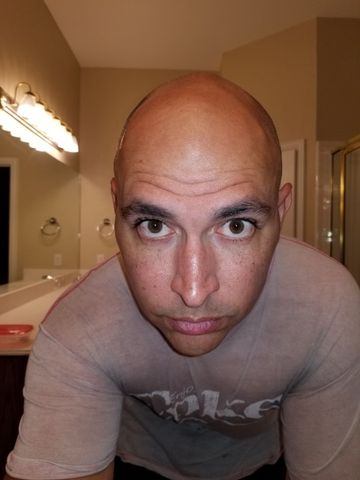 Age

44
Eye Color

Brown
Body Type

Athletic
Hair Color

Bald
Ethnicity

Mixed Race
Denomination

Non-Denominational
Looking For

A Marriage Partner
Church Name

None
Church Attendance

No answer
Church Raised In

No answer
Do you drink?

No
Smoker

No
Willing to relocate?

Possibly, who knows
Marital Status

Divorced
Do you have children?

No
Do you want children?

Undecided/Open
Education Level

Some College
My Profession

Truck driver/Construction laborer
Interests

Growing in the wisdom of God, Getting set free from sin, Growing in the fruits of the Spirit
About Me

WHY I BELIEVE I CAN BE REMARRIED
I was married once before, but I was married to a woman who had already been married once. (This was before I was born again.) The Bible says that anyone who marries a divorced woman is committing adultery and that the divorced woman is only free to remarry if her ex-husband dies, if her ex-husband is an unbeliever and leaves her, or if her ex-husband has a sexual relationship with someone else. Since my marriage was an adulterous relationship and never a true marriage according to the Bible, I've come to the conclusion that I was never really married in God's eyes and I'm free to marry as if I have always been single. Also, she's the one who left me and married someone else (her 3rd marriage). That's why I marked my relationship status as single and believe I am free to marry.
...............................
MY TESTIMONY
This is how I became born again. As a kid, my mom took me to church every Sunday and Wednesday. She read the Bible to me when I went to bed and when I woke up in the morning. I was involved in many Christian youth events and camps. I went to many Christian conferences and seminars. My mom was a serious Christian and I prayed the prayer to ask Jesus into my heart when I was six years old. But, the whole time I was a kid, I never experienced the power of God transforming me into a new creation and I never heard the voice of the Holy Spirit speak to me. When I was around 18 years old, I remember telling God in a prayer that I thought I was going to fall away because of sin, so I prayed that He would not allow me to fall so far away from Him that I would never go back to Him. I really wanted to experience new life in Christ, but the Christianity I had experienced wasn't changing me and I didn't know how to have real Christianity, like what the Bible talked about.

After I graduated high school, I joined the Air Force and, not long after, started having sex outside of marriage and doing whatever I wanted. I lived like that for 13 years. Then in 2009, after my divorce, I was very depressed and I had lost all my direction in life. I used to look at pornography a lot. Even though I hated it, I couldn't stop because I was a prisoner to sin. Then, one day, after many failed attempts to stop looking at pornography, I felt a decreased desire to look at pornography. Suddenly out of nowhere, I started to feel like I was getting free from the desire to look at pornography. I didn't know why that was happening, so I decided to see if maybe it was a physical change in my body. But, after two weeks of having strength to stop looking at pornography, I decided it was something coming from God and not from me. I didn't know why God was helping me with that, because I wasn't going to church, I wasn't praying, I wasn't friends with any Christians, and I didn't have any desire to follow God at that time. But, I decided that if God was decreasing my desire to look at pornography that I should look at it as an opportunity to commit my whole heart to God. After all, I was unemployed, I had just gotten divorced from my ex-wife, and I had nothing else to live for.

So, I started doing what I knew how to do. I started praying for many hours, telling God that I wanted to commit my whole heart to Him. I also started listening to sermons, worshipping Him with praise music, and reading the Bible. I did that all day for eight hours each day. After the first two weeks, I didn't experience any change. I felt really sad and upset that God had not changed me in any way. So, I started asking Christians why God wasn't doing something. They gave me a list of things to do, but I had done all of them without any change. Then, I noticed that a small voice in the back of my head was telling me to fast (not eat food) and pray. At the time, I lifted weights at the gym because I wanted to grow big muscles, so I wasn't interested in fasting. But, I decided that I had to try it, since I had tried everything else. So, I fasted and prayed for three days, asking God to set me free from pornography, from lust after women, from the memories of naked women, and from my always busy mind that never had peace. After three days, I was set free from all those things and, for the first time in my life, I started to experience faith in God and the feeling of having my heart cleaned.

So, I started fasting and praying every week that God would set me free from sin and that He would give me the gift of the Holy Spirit. Suddenly, I started to hear the voice of the Holy Spirit and God would teach me when I read the Bible. The more sin that I was set free from, the stronger my communication with God became and the more I was able to resist the power of temptation and the thoughts of the devil. My prayers became stronger and my faith kept on growing. I started to receive revelations about God's truth and I felt peace everywhere I went. For the first time in my life, Christianity was no longer based on discipline but I was experiencing a real relationship with God through Jesus Christ. Later, I also started to get filled with the Holy Spirit where it felt like I was overflowing with the Holy Spirit. I became very bold and confident about the truth of God and I shared God's Word with all my Christian friends. I started going to a church and I had become part of a Christian group that met on Wednesdays. One thing I remember from back then is how the devil couldn't even get close to me. As soon as I sensed the presence of a demon, I said "no" in my spirit and they would flee from me, just like the Bible says. Everything was going well for me, except that I felt very lonely in the experiences that I was experiencing. None of the Christians I knew or the ones I met at conferences seemed to be filled with the Holy Spirit the way I was. That made me feel very sad and I longed to find Christians like me.

So, this is where I made the wrong decision. I didn't have anyone like me who was full of the Holy Spirit and I didn't think anyone else could give me good advice. I should have prayed and asked Jesus to help me to not feel lonely, but instead I decided to lean on my own understanding (Proverbs 3:5) and try to teach other Christians to become filled with the Holy Spirit also. I didn't understand at that time that many Christians still hadn't been born again yet and some had lost their first love (Revelations 2:4). Instead, I couldn't understand why they weren't experiencing what I was experiencing. So, I tried very hard to change many Christians for many years. After many years of trying to change people and experiencing a lot of frustration, I finally became very tired of trying and I started to feel upset and angry. For a few years, I would judge Christians for not loving God with all their heart, but little by little I was also losing my relationship with God and losing the fullness of the Holy Spirit. Then, after I spent a couple years being angry, I finally decided I didn't want to have anything else to do with Christians in church because I decided they didn't really want God. I started trying to find Christians who had committed themselves to losing their lives in this world and who were more committed to God. That led me to a few cults, which I quickly realized were cults. Then, I became even more cut off from God and from other Christians, until one day when God started showing me that I was judging people and He gave me the grace to repent of that thinking. Little by little, I am changing and coming back into a trust in God to change people. But, for many years, I tried to change many Christians to repent of their sins and to be filled with the Holy Spirit.

Now, I am still focused on giving up my will so Jesus can be Lord over my life. It is difficult because I had a lot of pride. But, little by little, he is humbling me and helping me to accept the error of my own ways. So, I would like to find someone who has also been born again but who has also gone through being humbled by God. It's important that she isn't ambitious for her future life with her husband but that she has lost all desire to have a life in this world and she desires after the things of Heaven. Also, I would like it if she desires after purity of heart and to let go of her own will and ideas about what God will do in the future. I hope we can live by faith, loving God by our obedience and seeking to love others as Jesus first loved us.
......................................
WHO I AM IN MY HEART
This verse describes a large part of who I am now...

Philippians 3:8
"Indeed, I count everything as loss because of the surpassing worth of knowing Christ Jesus my Lord. For his sake I have suffered the loss of all things and count them as rubbish, in order that I may gain Christ."

My profile name, John 12 Verse 25, is the verse where Jesus says, "He that loveth his life shall lose it; and he that hateth his life in this world shall keep it unto life eternal." That's not the only time Jesus said that in the Gospels. The same thing is said in Matt 10:39, Matt 16:25, Mark 8:35, Luke 9:24, Luke 14:26, and Luke 17:33. It's ones of the only sayings of Jesus that's repeated so many times in the Gospels. I've taken that command literally, so that I have given up trying to build a life for myself on this earth. After all, the Bible says that this world is not our home and that we are only sojourners in this world (John 18:36, 1 Peter 2:11-12, Heb 13:14, Phil 3:20, James 4:4). That doesn't mean that I don't work, make money, and buy things for myself. It just means that I'm not trying to fit in with what the world says is valuable and worth running after. Instead I try to only value what God values. For the most part, God is most interested in our desires, motivations, and purity of heart. A lot of people try to cover up their heart by doing good deeds, but I believe none of that matters if we are still divided in our hearts, loving the spirit of this world at the same time as we profess to love God. So, I have stopped trying to compete with others, to impress others, and to fit in with what the majority of people are doing. I measure everything according to its eternal value. If it's not eternally valuable, then I don't feel like it's worth chasing after.

I am still in a transition period in my heart. I used to be on fire for God, but I was also ignorant to the true state of my heart. Since then, I have become very aware of the wickedness in my heart, the things I didn't see before, and now I am working on having a heart that isn't divided. I know most Christians feel like it's most important to spread the Gospel and minister to people, but I think it's more important to be changed on the inside before I go out and serve God. I want to be a pure vessel for God, not a vessel that pours out a mixture of the spirit of this world and the Spirit of God. How can God be represented in my life if I still represent the spirit of this world?

THE WOMAN I AM LOOKING FOR
I'd love to be with a woman who is in the process of repenting from loving this world and who desires to be transformed in her heart so she can be obedient to the teachings of Jesus Christ, which is how the Bible says we show love to God. After that, I would hope her second greatest desire is to turn away from living for her own life and that she would instead desire to live to love others. Lastly, I want to find a woman who lives for what is spiritual and loves the spirit of a person, who doesn't see people based on what the world values. I want a best friend and a life partner, someone who takes seriously the idea of becoming one flesh and of one spirit and being committed to one another for life. I would also love it if she loves giving and receiving affection, loves to be together a lot, and loves to be held. I would rather be with a woman who is clingy than to be with a woman who constantly needs her space. I would rather be with a woman who is jealous and wants my attention on her than to be with a woman who is comfortable to be alone. I would rather have a woman who is comfortable getting dirty than a woman who's high maintenance and makes it a priority to always look good. I would rather have a woman who's very playful and childlike than a woman who is always serious and driven by ambition. I would rather have a woman who will be the first one to show affection than to always have to be the first one to show affection. I would rather have a woman who wants to be a Biblical woman than a woman who wants to be like the women in the world. I would rather be with a woman who saves the beauty of her body for her husband than a woman who lets every man see how sexy her body is. I would rather be with a woman who wants me to be humble than a woman who always wants me to look good in front of others. I would rather be with a woman who is comfortable with a simple life than a woman who's living to have a comfortable life and nice things. I would rather have a woman who want to get married to be loved than a woman who wants to get married to have a better life. Lastly, I would rather have a woman who is willing to deny herself and to make the sacrifices necessary to follow Jesus rather than a woman who is always trying to fit in with her friends and family.

I AM ATTRACTED TO...
1. Women who are slim, petite, or athletic. Some men will say that she is too skinny or that she needs to gain weight, but I am attracted to women who are thin. This probably makes me seem shallow, but that's just who I'm attracted to. I have also had girlfriends who were not thin, around 150 pounds (68 kilograms), and I was very attracted to them because they had a childlike spirit and were playful. That is one of the most attractive things to me, when a woman likes to talk like a baby and be a little playful. It's not specifically talking like a baby but just acting cute and feminine.
2. A woman who is shy and who takes time to warm up to guys she doesn't know. I don't like it when a woman is very comfortable talking with men and who enjoys getting attention from men in public. I like to feel like a woman has dedicated herself to one man and that she isn't constantly flirting with her eyes, her body, and her words.
3. A woman who tells me what she's thinking or feeling, who doesn't hold her thoughts and feelings inside. I like knowing who she is inside. I want for us to know each other's spirit, so we can be sensitive to who we are inside.
4. A woman who is honest, who isn't manipulative and who isn't doing things in secret without me. I am very honest about who I am and what I am thinking, so I need someone who is also very honest about what she is thinking and what is on her heart.
5. A woman who trusts me and who is willing to trust me as her future husband to lead and protect us. I need to know that my future wife won't go to her friends and family to get advice about what she should do in our relationship. It's important that we can trust each other and work out things together and before God.
6. A woman who is willing to make an effort to try new things, who tries to learn new things and who is happy to teach others what she knows. I want to learn from her what she knows and I hope she will learn from me what I know. Then, I can help her with the things she is good at and she can help me with the things I am good at. And, if there is something we both don't know how to do, we can learn how to do it together.
7. A woman who hates what is evil and loves God's ways. I hope she can recognize when a way of thinking or a way of living is evil. I hope she is sensitive to knowing what God loves and can then know when something isn't right and shouldn't be allowed into our home. Like, most television teaches people how to think like the world and everything you watch on TV is based on having a life in this world, even many Christian movies. It's important that we are walking in the Spirit and not in the flesh, so we should be sensitive to what is working against the fruits of the Holy Spirit and purity of heart.

IT'S OK IF YOU DON'T FIT EVERYTHING I SAID HERE. I AM NOT LOOKING FOR MY PERFECT WOMAN. INSTEAD, I WANT A WOMAN WHO WANTS TO KNOW ME AND WHO VALUES WHO I AM AND WHAT I LIKE.
First Date

I wouldn't want to go on a date. I would want to know her as a friend first, so we won't develop strong feelings before we know one another well.
Account Settings (To message John12verse25 you must meet the following criteria.)



Any Age.
Send an abuse report regarding John12verse25's Language, Images or other account details
If you suspect this member is a SCAMMER or is being deceitful PLEASE CLICK HERE and let us know so that we can check them out