vijay77
Philippians 3:13 -14 Looking for life partner to age together.
Gender

Male

| 42
Country

India
City

Chennai
State

Tamil Nadu
Height

5'7"
Last Login Date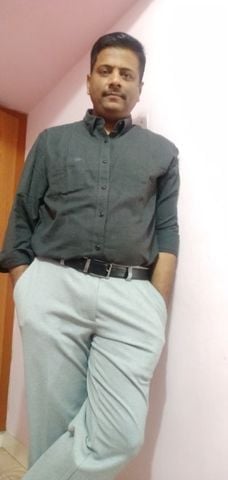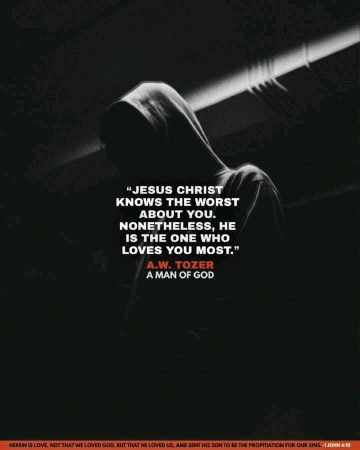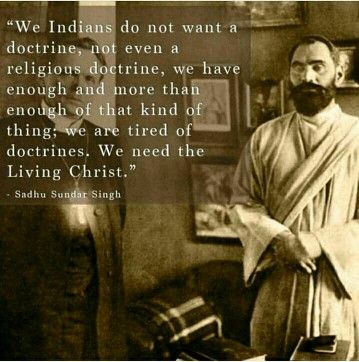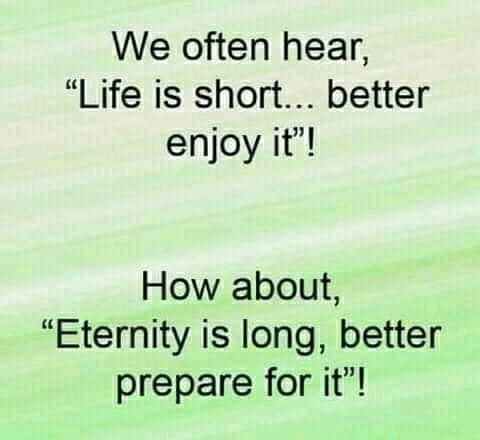 Age

42
Eye Color

Hazel
Body Type

Average
Hair Color

Salt n Pepper
Ethnicity

Asian
Denomination

Non-Denominational
Looking For

A Marriage Partner
Church Name

Non Denominational Church
Church Attendance

Every week
Church Raised In

Non-denominational
Do you drink?

No
Smoker

No
Willing to relocate?

Possibly, who knows
Marital Status

Single
Do you have children?

No
Do you want children?

Want Children
Education Level

Some College
My Profession

HOSPITALITY
Interests

God,Scripture,Prophecy,Nature,Some Arts,Pets, Travelling and little Cooking so like watching Master Chef in Youtube and my Job.Future interest to learn Coding if its possible ,Gardening , Swimming,Cooking
About Me

Greetings, Initially I have No idea what to write here but based few interactions little by little ended up writing a lengthy profile. Hopefully, it helps I guess. God be with you in your partner search.

Before getting into my details I would encourage my profile visitors to read the below letter which is very inspiring and will be very useful for us during Last Days which we are in and the upcoming Last Hour or we are already we are in it. Copy Paste and share it with your Brothers and Sisters in Lord Jesus Christ.


Letter by Corrie Ten Boom in 1974

The world is deathly ill. It is dying. The Great Physician has already signed the death certificate. Yet there is still great work for Christians to do. They are to be streams of living water, channels of mercy to those who are still in the world. It is possible for them to do this because they are overcomers.
Christians are ambassadors for Christ. They are representatives from Heaven to this dying world. And because of our presence here, things will change.
My sister, Betsy, and I were in the Nazi concentration camp at Ravensbruck because we committed the crime of loving Jews. Seven hundred of us from Holland, France, Russia, Poland and Belgium were herded into a room built for two hundred. As far as I knew, Betsy and I were the only two representatives of Heaven in that room.
We may have been the Lord's only representatives in that place of hatred, yet because of our presence there, things changed. Jesus said, "In the world you shall have tribulation; but be of good cheer, I have overcome the world." We too, are to be overcomers -"bringing the light of Jesus into a world filled with darkness and hate.
Sometimes I get frightened as I read the Bible, and as I look in this world and see all of the tribulation and persecution promised by the Bible coming true. Now I can tell you, though, if you too are afraid, that I have just read the last pages. I can now come to shouting "Hallelujah! Hallelujah!" for I have found where it is written that Jesus said, "He that overcometh shall inherit all things: and I will be His God, and he shall be My son." This is the future and hope of this world. Not that the world will survive " -but that we shall be overcomers in the midst of a dying world.
Betsy and I, in the concentration camp, prayed that God would heal Betsy who was so weak and sick. "Yes, the Lord will heal me," Betsy said with confidence. She died the next day and I could not understand it. They laid her thin body on the concrete floor along with all the other corpses of the women who died that day.
It was hard for me to understand, to believe that God had a purpose for all that. Yet because of Betsy's death, today I am traveling all over the world telling people about Jesus.
There are some among us teaching there will be no tribulation, that the Christians will be able to escape all this. These are the false teachers that Jesus was warning us to expect in the latter days. Most of them have little knowledge of what is already going on across the world. I have been in countries where the saints are already suffering terrible persecution. In China, the Christians were told, "Don't worry, before the tribulation comes you will be translated -" raptured." Then came a terrible persecution. Millions of Christians were tortured to death. Later I heard a Bishop from China say, sadly, "We have failed. We should have made the people strong for persecution rather than telling them Jesus would come first. Tell the people how to be strong in times of persecution, how to stand when the tribulation comes " - to stand and not faint."
I feel I have a divine mandate to go and tell the people of this world that it is possible to be strong in the Lord Jesus Christ. We are in training for the tribulation, but more than sixty percent of the Body of Christ across the world has already entered into the tribulation. There is no way to escape it. We are next.
Since I have already gone through prison for Jesus' sake, and since I met the Bishop in China, now every time I read a good Bible text I think, "Hey, I can use that in the time of tribulation." Then I write it down and learn it by heart.
When I was in the concentration camp, a camp where only twenty percent of the women came out alive, we tried to cheer each other up by saying, "Nothing could be any worse than today." But we would find the next day was even worse. During this time a Bible verse that I had committed to memory gave me great hope and joy. "If ye be reproached for the name of Christ, happy are ye; for the spirit of glory and of God resteth upon you; on their part evil is spoken of, but on your part He is glorified." (I Peter 3:14) I found myself saying, "Hallelujah! Because I am suffering, Jesus is glorified!"
In America, the churches sing, "Let the congregation escape tribulation", but in China and Africa the tribulation has already arrived. This last year alone more than two hundred thousand Christians were martyred in Africa. Now things like that never get into the newspapers because they cause bad political relations. But I know. I have been there. We need to think about that when we sit down in our nice houses with our nice clothes to eat our steak dinners. Many, many members of the Body of Christ are being tortured to death at this very moment, yet we continue right on as though we are all going to escape the tribulation.
Several years ago I was in Africa in a nation where a new government had come into power. The first night I was there some of the Christians were commanded to come to the police station to register. When they arrived they were arrested and that same night they were executed. The next day the same thing happened with other Christians. The third day it was the same. All the Christians in the district were being systematically murdered.
The fourth day I was to speak in a little church. The people came, but they were filled with fear and tension. All during the service they were looking at each other, their eyes asking, "Will this one I am sitting beside be the next one killed? Will I be the next one?"
The room was hot and stuffy with insects that came through the screen-less windows and swirled around the naked bulbs over the bare wooden benches. I told them a story out of my childhood.
"When I was a little girl," I said, "I went to my father and said, "Daddy, I am afraid that I will never be strong enough to be a martyr for Jesus Christ." "Tell me," said Father, "When you take a train trip to Amsterdam, when do I give you the money for the ticket? Three weeks before?" "No, Daddy, you give me the money for the ticket just before we get on the train." "That is right," my father said, "and so it is with God's strength. Our Father in Heaven knows when you will need the strength to be a martyr for Jesus Christ. He will supply all you need"- just in time…"
My African friends were nodding and smiling. Suddenly a spirit of joy descended upon that church and the people began singing, "In the sweet, by and by, we shall meet on that beautiful shore." Later that week, half the congregation of that church was executed. I heard later that the other half was killed some months ago.
But I must tell you something. I was so happy that the Lord used me to encourage these people, for unlike many of their leaders, I had the word of God. I had been to the Bible and discovered that Jesus said He had not only overcome the world, but to all those who remained faithful to the end, He would give a crown of life.
How can we get ready for the persecution? First we need to feed on the word of God, digest it, and make it a part of our being. This will mean disciplined Bible study each day as we not only memorize long passages of scripture, but put the principles to work in our lives.
Next we need to develop a personal relationship with Jesus Christ. Not just the Jesus of yesterday, the Jesus of History, but the life-changing Jesus of today who is still alive and sitting at the right hand of God.
We must be filled with the Holy Spirit. This is no optional command of the Bible, it is absolutely necessary. Those earthly disciples could never have stood up under the persecution of the Jews and Romans had they not waited for Pentecost. Each of us needs our own personal Pentecost, the baptism of the Holy Spirit. We will never be able to stand in the tribulation without it.
In the coming persecution we must be ready to help each other and encourage each other. But we must not wait until the tribulation comes before starting. The fruit of the Spirit should be the dominant force of every Christian's life.
Many are fearful of the coming tribulation, they want to run. I, too, and a little bit afraid when I think that after all my eighty years, including the horrible Nazi concentration camp, that I might have to go through the tribulation also. But then I read the Bible and I am glad.
When I am weak, then I shall be strong, the Bible says. Betsy and I were prisoners for the Lord; we were so weak, but we got power because the Holy Spirit was on us. That mighty inner strengthening of the Holy Spirit helped us through. No, you will not be strong in yourself when the tribulation comes. Rather, you will be strong in the power of Him who will not forsake you. For seventy-six years I have known the Lord Jesus and not once has He ever left me, or let me down. Though He slay me, yet will I trust Him, for I know that to all who overcome, He shall give the crown of life. Hallelujah! "-Corrie Ten Boom-1974


I am from a Hindu family background. I am just an ordinary believer in Lord Jesus Christ and I see myself as just a work in progress moulded to be like Christ, it's like a broken pot in hands of Potter getting into shape and having a lifestyle like what Apostle Paul said in the Philippines 1.21 " For to me, to live is Christ and to die is gain."

https://youtu.be/jXdOm9odB6M.

( Meaning of Potter and clay means. A small two mint video👆 )

If you looking for a good family background then my profile will be a thing of concern for you and your family which can be discussed if interested to know more about it. In India, it is a concern for most Families. I am semi-independent and looking for a suitable match to age together.


Looking for someone above 35 years of age for marriage. Strangely this website algorithm shows people who are below 35 despite me setting up above 35. I am not married or don't have kids.



After going through my profile and if interested wanted to know more about me please message me instead of a wink. I don't see it as decent approach.


I am personally yet to receive Baptism of the Holy Spirit. Without Holy Spirit, you cannot do anything for God.

Note: If I end up looking at your profile more than once kindly understand it's not intentional and don't get agitated. It's that when people change the main picture I may end up thinking it's a new profile and I try to view them. Some I remember and skip and some I don't remember. Sometimes their description is so good I read it more than once. For those too young for me Strangely this website algorithm shows people below who are below 35 despite me setting up above 35. So please excuse me.



So I am here looking for a wife as a good friend where can understand each other and live for Gods glory, get old together and share this little journey of life with ups and downs until our body returns to dust and we are promoted to eternal glory to be with Christ that a place what scripture says in
1 Corinthians Chapter 2 [vs 9] However, as it is written:
"No eye has seen, no ear has heard, no mind has conceived what God has prepared for those who love him"

Though it's not possible to express oneself completely here this detailed description may give a small pulse of my personality and with an intention not to show myself religious or spiritual as we all know Lord Jesus Christ alone is perfect. Marriage is two imperfect beings coming together.

Ecclesiastes 4 [NIV]

9. Two are better than one because they have a good return for their work:
10. If one falls down, his friend can help him up.
But pity the man who falls and has no one to help him up!


About my views on Life, Life on earth is just like vapour or grass that wither away, a very short journey and mankind's primary goal is to sincerely seek and find God as mentioned in the Book of Acts 17 which leads to Cross only to realize no one can love them more than God himself. Isaiah 49.15

About Faith. God is Good and God has been good and merciful to me in the midst of all trials and tribulation of life. Don't know when God opened my heart gave me the faith to accept Lord Jesus as my Lord and Savior. It's one crusade which my Dad took me and I responded to the altar call. God helped to keep my Faith and Trust in Him so far though I wish I have faith like Stephen who forgave before he went in glory - As he getting stoned by his persecutors he asked God to forgive them gave up his Spirit. He is the first person to almost imitate what Lord Jesus said on the cross. Then I wish Faith like Job in the Bible after losing everything his love for God Job 13:15 and then three Children for their love for God who stood up for their faith from the book of Daniel. I too have a sort of Prodigal Son Story in my life and God has been merciful to me. I did not choose God but he chooses me not based on my merit but by his grace and mercy. Long way to go in Faith and learning and I am work in progress.
After accepting Christ during my teenage I don't mean to I had a perfect walk with Christ but was with ups and downs and the best verse to define that is Romans 7 Verse 15 to 20. The prodigal son's comparison is just an incident of a few years back between - 2008 to 2012 when working in Africa. That incident was followed by Parable of Lost sheep in my life by God grace and mercy.


My views on marriage, as said in the Book of Genesis God said, It is not good for the man to be alone. I will make a helper suitable for him and then during the course of time we are to be fruitful and rest is history..... Marriage should honour God. The divine reality hidden in the metaphor of marriage is that God ordained a permanent union between His Son and the church. Human marriage is the earthly image of this divine plan. So, I don't believe in divorce and looking for someone who believes the same. I am not interested in dowry too. Looking for a woman who identifies herself as the cornerstone of the home as we build together with Christ as head of the family. It's an opportunity to put another's needs above yourself, to love and care for another, while serving God as a family and couple. Tuff times are bound to come during we can overcome together in fear of God and help of family and Church. Women play a key role in building a home which I understand from Proverbs31 and a movie based on a true-life incident called "The Case For Christ" in Youtube and In the movie, the wife fights her battle on her knees before God for her husband to save the marriage - heard several testimonies like that and a video title "Does God favour Gender" in Youtube by Ravi Zac -Like what he said about his Mom in that video. Now I am not against women with careers. In the book of Acts, a woman named Lydia was like CEO or Director of purple cloth business but God opened her heart to Gospel as she heard it and used her home in a small way for disciples to meet. Heard from an outside source of the Bible she has a good impact on taking the gospel to Europe.

As I come different faith sometimes I used to wonder why there are so many divorces in Christians when they follow Christ as born again. As I come from a broken non-Christian family makes me speculate about it. I loved the two movies named Fireproof and War Room which are not real incidents by useful for married people.

My views on Church, I am not active in the church as I am supposed to due to my work but its body of Christ. I am Just Sunday Church goer and listen to online sermons. Church: It's very important for spiritual growth as long as Living Christ is preached. Like Reinhard Bonke,s quote "Churches are not a club for the perfect. They are the clinics for the sick, the wounded, the maimed where those a bit stronger help those who are still weak. The Forgiven forgive. The healed heal. The Comforted comfort others. Our role is not to kick people when they are down. They are devils victims and, rather than scorn we should pour on them the oil of understanding and bring recovery and joy".
Like a Charles Spurgoen Quote " If you meet a system theology which magnifies a man , flee far from it as far as you can." Church glories Christ alone through power of Holy Spirit.

For a while, during my teen years of the Christian life, I was going to a church which is sort of cult they say when I searched on the Internet. Now I am out of it. They do some good teaching with the wrong doctrine. Just sharing the video link for reference. They break you apart. I dont have regtets for going becuse they approached my Dad and it has brought lot of changes in him and he made lot of friend in Christ which lacked in previous church which belong to popular pastor in out region. Now I don't blame Church. Now I go to Non-Denominational Church which Mom recommend but yet became me a part of cell group. I just a Sunday church goer. Well in Bible I don't see any denomination and I am open any denomination as she has Faith in Christ and lead by Holy Spirit. The Word of God is the final authority.

https://youtube.com/user/ICOCinvestigation

https://youtu.be/3vM1KvPU-7s


Spiritually few people have inspired me for what they did to honour the glory of God but I don't adore or idolize them, like Sadhu Sundar Singh, MotherTeresa, Helen Roseveare and Peggy Covell for forgiving attitude which they got from Christ, Richard Wurmbrand who suffered a lot for Faith, Amy Carmichael - Like what she did to her skin for Lord and to save children, Blandina of Lyon France, Perpetua, Maximilian Kolbe - who voluntarily came forwards to give life for Stranger - this courage is only through Holy Spirit, then I like Auto Raja for what does for destitute, etc..and those who have sacrificed their lives as Martyrs like apostles while some lived as a living sacrifice for the sake of Gospel.
Like a quote of Sadhu Sundar Singh "  It is easy to die for Christ, It is hard to live for him, Dying takes only an Hour or Two, But to Live for Christ, Means to Die Daily"

Like Listening to Zac Poonen, Billy Graham, DGS, David Wilkerson, Paul Washer, Ravi Zac, etc Like Quotes of Charles Spurgeon, AW. Tozer.

Professionally some people who inspired are the founder of KFC Colonel Sanders and Maersk founder PM Moller. Maersk's logo was the result of Mollers prayer for his wife when she was sick. Zig Ziglar was a successful salesman and motivational speaker. These businessmen love God. Again I don't adore them.

About my Family. Don't have a good family background. My parents separated when I was 15 years and life has been hard but overcome by Gods grace. Papa was an electronic Technician. It was he who introduced me to Christ. God used him as an instrument to work on my Faith. I still remember he used to teach me the song named Into my Heart Lord Jesus. Now he doing the same for his Grand Children. My Mom later found Christ and her Boaz and is now used by God for the Ministry. I have a kind, Grandma, from Mom. I have two younger brothers married. The first brother is taking care of Dad as he remained single. I have a niece and nephew. My Mom is like Naomi. She is very supportive is practising the same with her Daughter in Law.

About t my Career, I am in the Training Profession with experience in hospitality, Family Entertainment, and looking forward to retail experience in future. As a child, I had desired to become a Pilot but was not good at Math's and tried Cabin crew but both could not afford it. Then desired to become a Loco Pilot as I loved to travel in trains. During my college days, I left and went to a job as a full-time service crew in Hospitality by doing housekeeping, dishwashing, cooking, cashiering, and serving food to customers. (Now I am not saying here a rag to riches story.) I thought this is what I would be doing always in my life and I was happy about it and worked hard. But God made me find favourable in eyes of authorities and from there my career growth began. God has blessed me with a few people in my career life to lift me. I have overseas experience in Africa for 4 years. No Solid plans concerning my Career in the future but taking things as it comes. God has provided all these days and he will continue to provide if u work hard. I completed my UG while working.

About me and my likes. I am a very old fashioned person, ambivert - mostly introvert, with a mild sense of humour and a nature lover. I have travelled a bit within INDIA. Love hills and travelling by train enjoys the beauty of Gods creation so like Gardening. Have plans to tour a few places abroad with good natural beauty and Israel. At times like listening to instrumental music without lyrics like Orchestra though I am losing interest in secular entertainment. I like pets and wish to have a Labrador or St Bernard and Siberian Cat in the future if my situation permits. I like to watch certain movies based on real-life incidents. Loves to watch certain arts such as dance, painting, cooking - Master Chef. During lockdown just decided to do a course in MBA - HR.

How easy was it for Abraham to find a wife for his son Isaac. Guess he would have prayed a lot about his Marriage. It was through a sign his servant Eliezer found Rebekah. Wonder if such kind of faith can be exercised by seeking a sign from God. Both of them never has to waste their time or energy on others declining someone or getting rejected by someone. God joined them at right time. Issac was praying we he saw Rebekah for the first time. 

Message me if interested and we can get to know more.






JUST SHARING Marriage of a Jewish family who accepted Lord Jesus as their Messiah. Seems like this video has a powerful move of the Holy Spirit as the Bride honours Lord Jesus in her marriage. Look at the joy in Bridegroom's face looking up to the heavens and thanking God for the precious gift of a wife. Pray and Hope they live together for Gods glory and till either one is promoted to eternity and proceeded by the other. See how the Girls father is praying and thanking God. I guess he is happy to see this joyful day of handing over his precious daughter to his future Son in law.

https://youtu.be/pf-oKUqMukc
First Date

Let's decide together
Account Settings (To message vijay77 you must meet the following criteria.)



Age between 35 to Any Age.
Send an abuse report regarding vijay77's Language, Images or other account details
If you suspect this member is a SCAMMER or is being deceitful PLEASE CLICK HERE and let us know so that we can check them out