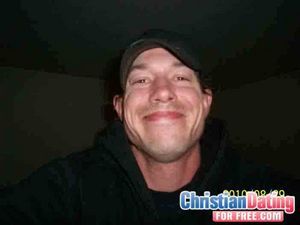 johnjohn75
It's all about Christ:)
Gender

Male

| 47
Country

United States
City

Upstate New York
State

New York
Height

5'9"
Last Login Date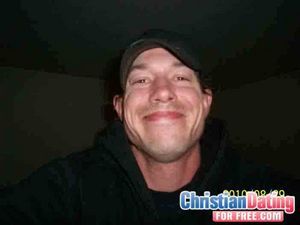 Age

47
Eye Color

Brown
Body Type

Average
Hair Color

Brown
Ethnicity

Other Ethnicity
Denomination

Philippians 2:2 [kjv/a]
Looking For

A Marriage Partner
Church Name

I Corinthians 10:32 [kjv/a]
Church Attendance

No answer
Church Raised In

No answer
Do you drink?

No
Smoker

No
Willing to relocate?

Possibly, who knows
Marital Status

Single
Do you have children?

No
Do you want children?

Undecided/Open
Education Level

Some College
My Profession

Carpentry
Interests

Tearing Down Babylon, Prove all things; hold fast that which is good (Christ). Abstain from all appearance of evil (the World). I Thessalonians 5:21,22 [kjv/a]
About Me

Please stop winking. Thank you.
www.kingjamesbibleonline.org/1611_1-John-2-16/

Seeking the hand of the daughter of the Most High. Interested in fellowshipping with his kinsmen. Vast interest include church family homesteading and cyberspace ministries. If absorbed, please read diligently and say hi if yoked. thanks!

I bluster with thee upmost undisputable assurance in Abba's higher educational system. A system in which provokes one to analyze words and heed to the biblical definition. Whereas teaching discernment [putting difference] between holy and unholy, and between unclean and clean in this spellbound era, via scripture.

I'm with electrifying confidence his daughter is exceedingly crystalized in the realism there's nothing new under the sun concerning the deity of this realm. He's the same adversary from the garden in whom also offered Christ the kingdoms of this matrixs if he fall down and worship him. To walking as a roaring lion today seeking whom he may devour by any means necessary. In due time, transforming himself into a light misleading humanity to adore him when he comes to brand them like cattle. Therefore, it is no great thing if his ministers also be transformed as the ministers of righteousness, whose end shall be according to their works.

I trust in Abba she perceives their witchcraft orchestrated on an epic level thru vision and sound methodology whether the storyline be fact nor fiction illustrations. Enticing ancient devils like ouija board to crawl inside the mind and bodies of those who participate at freewill. Occasionally, noticing these creatures (devils) observing thru ones eye socket in photos looking back at her. Manipulating them like ventriloquists; possessing their thoughts tormenting and enslaving them to sin. Leaving them confused in why their life feels like a consent hiccup, troubled sea, empty glass.

She weeps for these lost unrepenting anguish souls ensnared by principalities on their way to hell for their inflamed love affair in acts portraying sin. Mesmerized through enchanting mediums such as video games, cartoons, animations, disney-like theme parks, board games, television, movies, theater, dramas, music, sports, books, magazines, news, social media influences, commercials, sunday ads and talking heads. Indulging like vultures to dead carcass stimulated by acts of ungodliness: unrighteousness, wickedness, uncleanness, idolatry, maliciousness, drunkenness, reveling, fornication, lasciviousness, adultery, murder, war, wrath, envy, pride, strife, boasters, deceitful, despiteful, hateful, unmerciful, implacable, whisperers, backbiters, covetousness, thieves, malignity, variance, emulations, seditions, debaters, scorners, inventers of evil things, witchcraft, heresy, haters of Abba, covenant breakers, disobedient to parents and without natural affection. Who knowing the judgement of Abba, (that they which commit such things, are worthy of death) not only do the same, but have pleasure in them that do them. She's positive the judgment of Abba is according to truth, against them which commit such things.

I relish with boundless confidence Abba revealed her Lucifer's theater concerning this dominion. Starting with his seasoned snollygoster propagandizes; red, blue, democrat, republican, liberal, conservative, socialist, tea partier—just doesn't matter; as with the news networks that present their dogmatic scripted fables. Fantasizing to hate one another while chuckling behind closed masonic architectural designed Greek temple doors —enslaving humanity to wars, laws, currency, sin, mark, hell evermore. Sipping on wine mingling with mischief hellions collecting coin like Judas. Leaving her absent of optimism with zero hope or want from his governmental octopus. Rejects pledging her allegiance to an image, flag, country, military branch, race of people, or tavistock social compartmentalizing scheme. Her expectation vanished with his daycare, early childhood, primary, secondary and further institutions so-called. And forfeits his Luciferin healthcare treatment contributions, birth [control] genocide, contaminated drinking water, cloud seeding pollution and ill side effects all in all. He was a murderer from the beginning, and abode not in the truth, because there is no truth in him. When he speaketh a lie, he speaketh of his own: for he is a liar, and the father of it, and she identifies this.

I'm exploding with outstanding gratification towards Abba for the type of bride he inspires one to pause for. A woman captivated by his Holy Spirit to regurgitate narcissistic behavior such as wigs, weaves, extensions, implants, hair coloring, head shaving, skin bleaching, tanning, synthetic muscle toning, mirror worshiping, plastic surgery, bosom implants, waxing, plastic nails, fake eyelashes, eyebrow plucking, colored contacts, flashy specs, teeth whiting, make-up, jewel, face & body piercings, tattoo glorification, designer clothing, (low cut, see thru, & muscle) shirts, chest, cleavage & bust flaunting, thongs, g-strings, birthcanalless under garments, lingerie, bikinis, daisy dukes, cut-offs, corsets, thy highs, garter belts, miniskirts, skirts much higher than the ankle, yoga clothing revealing every crack, crevice and curve on her body, knee high boots for no-good-reasons and high heels. She grips Abba's ways are perfectly and flawless liberating women from Luciferian bondage of self-lust and decay. I'm enlightened to esteem her for wearing head covering and abandoning the razor if she shall elect.

She boast not of self-independence. Love's Abbas plan for man and woman to be one flesh. Surrenders to family paradigm uttered in the book of truth—junketh feminist philosophy that deteriorates family and Spirit. Rather nurture her begotten and service Abba than almighty dollar. Confesses to be sinner saved by grace and not of works. Praise's Abba through Christ's righteousness, truths, wonderful miracles and blood sacrifice. Sin to truth with jiffy repentance; she's a proverb thirty-one "thirty" kind of woman. Spurns girly preaching according to the infallible Word. Acknowledging Abba's a Spirit, and they that worship him must worship him in spirit and in truth. Rejects head in the sand mentality. Rebuking Lucifer's play-on words twisting definitions and biblical truths. Things she may have once believed in to be true ~~>just like moi. Get over it we all been dupped.

She's a protector of Abba's Word. Declaring his truth to be historical persevered in an English translation (w/ the apocrypha) authorized by ONE; King James I [1566 –1625] of England. Printed in the year sixteen hundred and eleven [1611] by his very own printers. The first complete English translation—which happens to be the most sought-after (water down) language spoken 409-years later worldwide. Glory be to Abba for knowing all things! Leaving no excuse in the end. Makes no lick of difference what an outlandish blasphemer gags. She knows they'll be judged by the truths in this book if they love them or not. Because Abba is not mocked. The living breathing testimony of righteousness to this generation and the one soon to pass. Suffering from these horrible birth pains prophesied by Iesus in Matthew twenty-four. She rubbishes all bible translations, grammar modifications and teachings that disagrees with this ONE book. Including Oxford and Cambridge fraudulent attempts to change the KJV by leaving it the same name (hence, kjv). If the print date isn't dated 1611 then it's not a King James authorized book. I'm done with play-on-word deceitful techniques. King James only authorized one translation and if Christ name isn't spelled with an "I" then you ain't reading it. capisce

https://www.kingjamesbibleonline.org/1611-Bible/

Abba's word is quick and powerful, and sharper than any twoedged sword. Piercing even to the dividing apart of soul and spirit, and of the joints and marrow, and is a discerner of the thoughts and intents of our hearts. The Spirit itself beareth witness to our spirit that we are the children of Abba's. As newborn babes desire the sincere milk of their mother. Abba's children desire the Word manifested in flesh that ye may grow thereby. For the hour commeth, and now is, when the true worshippers shall worship Abba in spirit, and in ALL truth: for Abba seeketh such to worship him. Rejecting double minded men who are unstable in all their ways. Giving heed to seducing spirits and doctrines of devils not mentioned in scripture to obey. In whom the god of this world hath blinded the minds of them which believeth and follow. Lest the light of the glorious gospel of Christ, who is the image of Abba, should shine unto them. For Christ saith unto us, he is the way, the truth, and the life: no man cometh unto Abba, but by him. We are to be likeminded with one mouth glorifying Abba thru Christ amen. Formulating a subconscious connection with the Messiah with all of our heart, and with all our soul, and with all our mind. For the Comforter, which is the Holy Ghost, whom Abba will send in Christ's name, he shall teach you all things, and bring all things to your remembrance, whatsoever Christ saith unto you. For gospel of Christ shall be preached in all the world for a witness unto all nations; then shall the judgement come. amen

I'm really interested in meeting people that are subconsciously connected to Abba through Christ's teachings. Otherwise, one won't embrace hot-topic emotional charged biblical truths because of the enemy. We're to worship Abba in truth, period, end of story. Christ himself said we're to love him with ALL of our mind, heart and soul. How are you doing that?

If the subconscious mind is programmed to trust a lie. One won't entertain or think of investigating the untold truth subconsciously diverted by generations of unclean talking heads. That's how the subconscious mind works. Only interested in people interested in handing their whole mind over to Abba through Christ's teaching at this point on CDFF. Matthew twenty-four fourteen is no joke my friends it's all about the gospel folks. Is your mind intertwine with the gospel of Christ? Being provoked to subconsciously hand it over to him 100% joyfully? Accepting the guidance of the Spirit pushing you in like a thumbtack to Christ's teachings. Provoking day and night meditation of Christ words. Dropping things taught under falsehood concerning him? Is your subconscious mind devoted 100%? What if everyone you love is worshiping Abba falsely? Would your subconscious mind love Abba more to stop worshiping him under falsehood with family members and friends? Are you knowledgeable in what Christ meant by loving brother, mother, father, daughter, son more than him? It means just what it saith. Whose voice do you follow subconscious and consciously working together? Are you really following Christ words printed in red? Discerning [putting difference] between holy and unholy, and between unclean and clean in this spellbound era, via gospel?

Abba brought me up out of an horrible pit, out of the mire clay, and set my feet upon a rock, and established my goings. And he hath put a new song in my mouth with life never being the same hereafter. I see his fruit laid behind me in the last 16 years constantly sharping and edifying. And it all began with someone saying to read the gospel (Matthew, Mark, Luke & John) twice, and to finish the rest of the new testament. Then to repeat the same process one more time. And to my own surprise the Holy Spirit grabbed me like a whirlwind and provoked me to read Matthew, Mark, Luke and John over and over again for next year straight. Christ said he's the way, truth and life no man gets to the Father but by him. I just couldn't get enough of him. I was made to face Holy for the first time in my life and loved it. While being frighten at the same time. I no longer cared what the world thought of me or wanted. After a few weeks in and telling no one what I was doing someone handed me the new testament on cassette tape. Once again, I was provoked by the Spirit to do something I didn't tell anyone I was doing. I went out and bought a walk-man and a good pair of headphones and was triggered to fall asleep listening to the glories gospel of my sweet sweet Savior speaking words into my ears as I sleep. Freely handing my mind over to him. I was starting to have biblical dreams I couldn't remember the next day. I would spend nearly the whole day speaking to Christ in my thoughts (more time than none out loud) trying to remember what I saw. That's when I learned I was in his presents all the time and took full advantage of it in my daily walk. It was also the first time I said, "I love you". I was no longer a morning, noon and night praying person like I was being programmed to be by the talking heads.

Fast forward to today and learning how the mind works. Abba was simply reprogramming my subconscious mind, and taking it back from the deep seeded lies of the enemy. And the more I rejected lies I was taught to be truth the closer I was getting to Abba and the more I felt his holy presents within. My relationship with him is built on a rock (Matthew, Mark, Luke and John) and nothing more. I will reject anything today by the power of Abba that's not true and holy. If you long for this type of power dwelling in you I want to meet you. Today, I reject a whole list of things that are being taught. And unless Abba has reprogrammed the subconscious mind and taking it back from the lies of the enemy. One won't embrace hot-topic emotional charged biblical truths because of the lies. Your subconscious mind normally overrides the conscious mind because the subconscious mind can't reason with itself like the conscious mind can.

Simply put, if you're one who won't hand your life over to the teachings of Christ for one year then please move on. I been blessed with a vision of a church family homestead, non-gmo livestock and plants. Completely self-sustainable from the world with earns provided by Abba to get there. To preaching the gospel electronically. That would be Matthew, Mark, Luke and John. Be cautious about forming an opinion rather than actually trying to follow the one year protocol. A fool hath no delight in understanding, but that his heart may discover itself. You can't possibly relate if you can't understand the power behind this supernatural enlightenment biblical journey. It will change your life as you know it today mark my very words. Amen!

It you decide to take the one year spiritual journey with Christ please send email so I can pray for your new endeavor with the Most High. You could also include your testimony, what you believe to be true in the faith today, and if church family homesteading and cyberspace ministries is of interest. Thank you for reading this post and may you grow richly in the love and knowledge of Christ Almighty.

Johnjohn 75
First Date
Account Settings (To message johnjohn75 you must meet the following criteria.)



Any Age.
Send an abuse report regarding johnjohn75's Language, Images or other account details
If you suspect this member is a SCAMMER or is being deceitful PLEASE CLICK HERE and let us know so that we can check them out