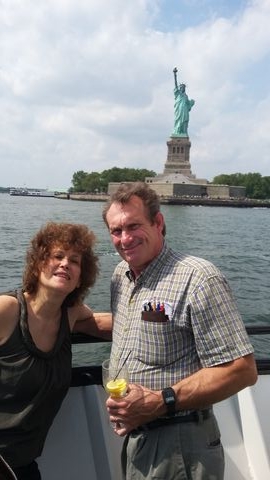 Holyghost9
I am a Christ---Ian Widower who does not belong to the LUKEWARM chris---tian church SYSTEM
Gender

Male

| 66
Country

United States
City

Nanuet
State

New York
Height

5'10"
Last Login Date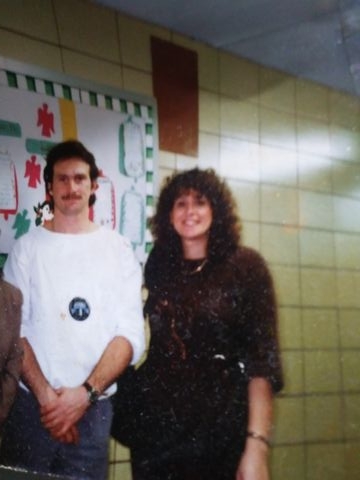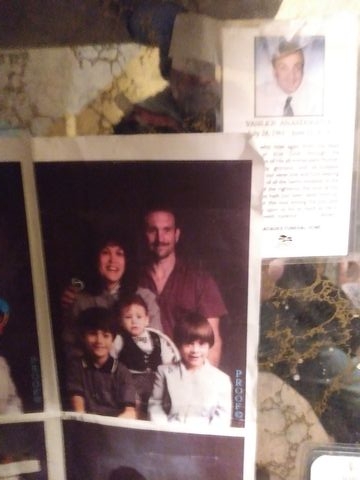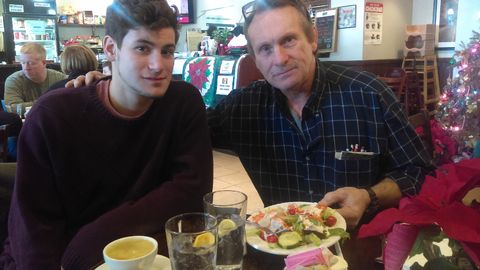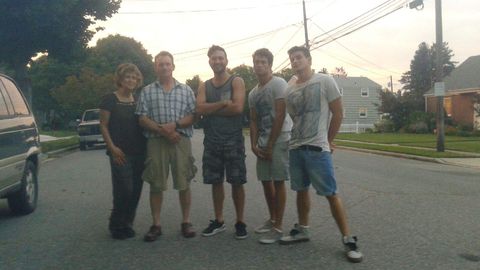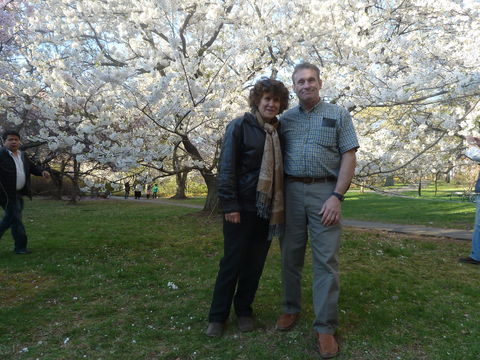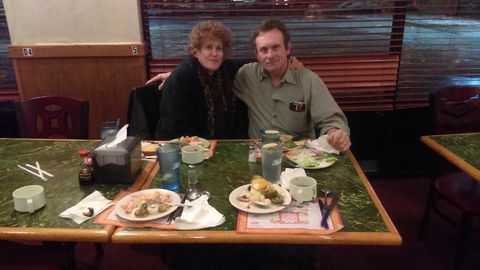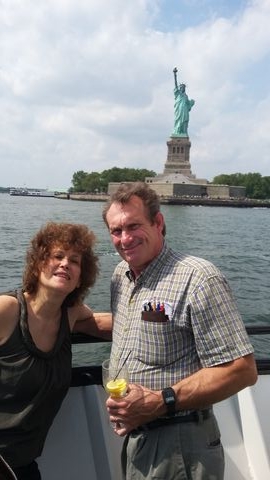 Age

66
Eye Color

Green
Body Type

Muscular
Hair Color

Brown
Ethnicity

Caucasian
Denomination

Christ---ian NOT chris---tian
Looking For

A Marriage Partner
Church Name

I no longer belong to the chris---tian church SYSTEM
Church Attendance

No answer
Church Raised In

Baptist
Do you drink?

1 or 2 on occasion
Smoker

No
Willing to relocate?

Possibly, who knows
Marital Status

Widowed
Do you have children?

Yes but they're grown
Do you want children?

Does Not Want Children
Education Level

Specialty/Trade School
My Profession

Electrical Contractor
Interests

To preach & teach The True Christ & Him Crucified and to have a new Help-Meet as our Father has taken my Proverbs 31 Wife & Sister home. Other interests are to be discussed in VERBAL discourse.
About Me

Before I get Started I am Going To Make This VERY, VERY, VERY, CLEAR Statement:
I have received several responses from women who DO NOT EVEN COME CLOSE to MY Desire In A Lifelong Marriage. So I am Going to Type Now A Summary of Who I am Looking For and If You DO NOT Meet MY Prereq's Then Please DO NOT RESPOND!!! PERIOD!!! DO NOT INSULT MY LATE WIFE AND ME AND WHAT I AM DESIROUS FOR IN MY FUTURE RELATIONSHIP AND MATE!!!
ALSO; DO NOT INSULT YOURSELF!!!
Here is MY Prerequisite Chart In Summary:
YOU MUST BE:
#1) VERY Mature Avid Follower ( NOT MERE BELIEVER) In Jesus Christ and Have a Relationship with The Holy Spirit IN YOUR PRAYER CLOSET!!! THIS IS #1!!!

#2) You MUST BE Italian!!! HELLO!!!??? NOT ASIAN!!! NOT ASIAN!!! NOT ASIAN!!!, NOT SPANISH, NOT AFRICAN, NOT IRISH, NOT RUSSIAN, ONLY ITALIAN!!! ONLY ITALIAN!!! ONLY ITALIAN!!!

#3) YOU MUST HAVE CHEMISTRY WITH ME!!! This means that we look like we came from the same ETHNICITY, NATIONALITY, and RACE FOR CRYING OUT LOUD!!!

#4) You MUST BE a GREAT Communicator NOT A GOOD Communicator BUT A GREAT COMMUNICATOR!!!

#5) You MUST Desire to LIVE a LIFE With Me where OUR LIVES TOGETHER AS ONE LIFE IN CHRIST Will Be Our Ground!!! I WORSHIP GOD NOT CHURCH NOT CHURCHISM NOT CHURCHIANITY. I am seeking ONLY for a Christ---ian Woman, NOT A chris---tian Woman, Who Knows EXACTLY What It Means To Worship GOD!!!

NOW; I hope that I have made myself VERY CLEAR!!! IF YOU DO NOT MEET ALL 5 OF THESE PREREQUISITES THAT I DESIRE, EVEN AS MY WIFE WAS, THEN DO NOT RESPOND TO ME AT ALL!!!!!!!! PLEASE!!!!!!!!! I CANNOT TAKE THIS PLAYTIME NONSENSE ANYMORE!!!!!!!! GROW-UP!!!!!!!! THIS IS NOT A GAME!!!!!!!! I HATE DRAMA!!!!!!!! I HATE TELEVISION!!!!!!!! I HATE THE MEDIA!!!!!!!! THIS INCLUDES ALL PUBLIC RADIO GARBAGE THAT OUR LORD & SAVIOR AND HIS APOSTLES AND DISCIPLES WOULD NEVER EVEN THINK ABOUT WATCHING AND LISTENING TO!!! GOT IT!!!???

IT"S ALL ABOUT YOUR RELATIONSHIP IN YOUR PRAYER CLOSET NOT IN YOUR CHURCH!!!!!!!!! I AM NOT LOOKING FOR A CHURCHITE!!!!!!

Greetings, my name is Chris.
I am originally from Brooklyn NY and have been living in the north western sub---birbs of NYC.
I am a 66 year old Follower Of Jesus Christ of who his Bride has been taken home.
I am working the business that our Father has given me, with The Holy Spirit, to continue to be the electrician that Christ was The Carpenter.
I am looking ONLY for The Very Sister of my Dear Wife who is / was a Proverbs 31 Woman and who our Father has for me; Who is a Proverbs 31 Woman as I will always be an Ephesians 5 husband. This is The Very Ground that the Poured Foundation of our New Relationship MUST Be Built Upon. All other interests are to and for The Glory Of God; The Exaltation Of Christ; And The Leading Of The Holy Spirit until He Becomes The Holy Ghost.
I am a 4-year vet, even as I have been and will always be engaged in a lifetime of Spiritual Warfare.
Of course; my Dear Wife and I acknowledged THE SABBATH as THE HOLY DAY and ALL "churches" that DO NOT Keep The Sabbath Holy are WRONG!!! Christ NEVER, EVER, EVER, EVER Changed THE HOLY SABBATH to Sunday; NEVER!!!!!!!!
The catholic church, historically, is GUILTY OF INITIATING, PERPETRATING, AND PERPETUATING THIS SIN!!!!!! PERIOD!!!!!!
And ALL churches that followed suit are just plain old: Monkey See; Jackass Do!!!!!!

Sister, upon reading & receiving my profile I beseech you to pray fervently to our Father; Ask Jesus to intercede; And receive The Instruction & Leading Of The Holy Spirit to receive sanction that our discourse will be blessed giving us direction to our relationship Whether it's not to be; Whether it's to be a Brother & Sister; Or Whether it is to be cultivated into a deep loving one flesh marriage put together Truly by our Father and His Institution and not by man and his counter-fit institution even as the marriage that Our Father Blessed my Saved Wife & I with.
These ARE The Handful of Prerequisites to BE a Candidate for me; In One Word: Mature

#1) CONVICTION / CONVERSION
You MUST Be A Daughter Of Our Father In Heaven who Is Souled-Out For Him!
You MUST BE A Bonafide FOLLOWER Of Our Lord Jesus Christ (Believers are predominantly Born Again Children); I ONLY
Desire A Mature, Convert (ing )(ed) Sister In Christ.
You MUST Have A Deep Relationship With The Holy Spirit In Your Prayer Closet.

#2) CULTURE: You MUST Be Italian; I am Italian, Hence, I ONLY Desire my OWN Culture. Thank-You!

#3) CHEMISTRY: There MUST Be Chemistry; This Means Everything From Facial; To Body; To Vanitylessness; To Mannerisms;
To Sexuality; To Feeling & Looking Like WE BELONG & GO TOGETHER!

#4) COMMUNICATION:
This Is Not A Key; IT IS THE KEY; THE MASTER KEY THAT UNLOCKS ALL THE DOORS!!! THIS MEANS VERBAL
DISCOURSE!!! NOT ELECTRONIC EXPRESSIONLESS CONVEYANCE-LESS SILENT WORDS!!!
We MUST TALK NOT TYPE!!! My Phone Number: (917) 577-2047
I am Old School of which this cliche' will ALWAYS BE TRUE: 'The Telephone; The Next Best Thing To Being There.'
In Fact; I am so OLD SCHOOL; Much Much Much Older Than I Actually Am, That:
"I should have been born when The Men were Men and The Women Loved It!'
I respect you as a Woman, hence, please, By ALL Means, Leave Me your Phone Number and I will Gladly and Respectfully
call you.

Again; My Phone Number: (917) 577-2047

#5) COMMON CULMINATION:
Our #1 Purpose: We Together Cannot & WILL NOT Be Anything Less Than Being A Live, Living, Testimony AS ONE For Our
Lord & Savior Jesus Christ, In The Power & Authority Of The Holy Spirit, To Do The Will Of Our Father In
Heaven and Be Fishers of Men Striving For The Most Highest Goal Any Man Or Woman Can Attain In This
World; The Baptism Of The Holy Ghost. (Mark 16: 14-20)

I could type SO MUCH, MUCH, MORE NOW about myself and Life & Godliness, however, our VERBAL discourse will be desirous for us to enjoy.

Although I am NOT running a popularity contest even as ALL of my life I NEVER HAVE and I NEVER WILL:
It is my Hope that my profile has not offended anyone even as radical as the content and delivery may be perceived. I have walked with Christ All of my Life coming out from one of satan's biggest deceptive doctrines of his devils; the baptist doctrine of "once saved always saved" from the most rudiment and fundamental teachings, training, inside and outside the school of hard knocks continuing, pressing forward to the very stature of The Character Of Christ. (Full Maturity=Perfection) Why? Because of The 3- Major Components: The True FEAR Of God; "Don't FEAR him who can destroy your body BUT FEAR Him Who Can Destroy BOTH Body & Soul in hell." Work-Out your Salvation with FEAR & Trembling." Hence; "The FEAR Of God IS The Beginning Of Wisdom."
And; I LOVE to be the bearer of this TRUTH: We are talking about FEAR here; Not Respect! Not Homage! Not Allegiance! Not Credence! BUT; FEAR!!!

Thus, Finally: "Straight the way and Narrow the gate but only FEW there be that Find It." (And this is The Course / Journey); NOT THE DESTINATION!!!

Christ IS The SavIOR NOT The SavER!!! "Save yourself from this untoward and ungodly generation!!! Through Christ!! (John 14:6)
In this context; Please be advised that ALL Followers Of Christ are called to be Fruit Inspectors, hence, my Profile projects Inspection NOT Judgement!!!
I, In Spirit & In Truth, Challenge Any Man OR Brother what I have learned from The Author OPPOSED to what you have learned from man (Bible Cemetery graduate Hirelings) and The Book (Scripture Writings that the Very Apostles and Disciples DID NOT HAVE!!!) I Stand with my Loins Girded to be contested, challenged, contended, countered and so be it; corrected, reproved, admonished, and rebuked, by True Brethren who know The Author, even by those who have Truly come out of the world as you could Never Ever Ever think about adding until You First Subtract!

"Study to show YOURSELF APPROVED, (LOOKING Deeply Into The Mirror AT YOURSELF) A WORKMAN (Not A Hireling!!!) needing NOT to be ashamed rightly dividing the WORD OF TRUTH (The Word IS CHRIST, Hence, HIS CHARACTER!) (The Truth IS The Spirit Of Truth) Hence, The Author Of The Book Not The Book, Hence; A Heart Condition (Pure) / A Spirit Condition (Contrite) Without The Author Of The Book Throw The Book Into The Deepest River Lest You Propagate thousands more of man's interpretation AS HE LIFTS HIMSELF UP with everything from institutionalizing, intellectualizing, and rationalizing Christ's Teachings ALL THE WAY INTO OBLIVION Even as Matt's 23rd Chapter Clearly Defines!!!!!! Satan has deceived, decoyed, robbed, and destroyed The Bride Of Christ for CENTURIES!!! THANK OUR FATHER THAT HE CANNOT DECEIVE THE VERY ELECT!!! Who Is The Elect? This opens up a whole 'nother Reality & Truth conversation that blows arminianism and calvinism RIGHT OFF THE FACE OF THE EARTH!!! Way, Way, Way, Too Much To Type Here!!!

"BE NOT DECEIVED GOD IS NOT MOCKED; Whatsoever a man sows; That he will he also reap."

In A Nutshell: IF THE MOST CRITICAL > SERIOUS Concern In Your Life IS YOUR SOUL; Then you have just electronically connected to a Man & Brother that you will NOT be regretful that you have met whether it be for Babes, Brother-Sister Fellowship, OR For The Marriage Of Our Father provided we are Brother-Sister Kin ( our Father's Family) = 2-Friends (Iron Sharpening Iron) = 1-Flesh (our Father's Holy Union).

Bottomline: Man's definition of insanity: Found in Webster's dictionary Not our Father's dictionary; "Doing the same thing over and over and over again expecting different results." WRONG!!! This is merely the epitome of STUPIDITY!!!
True Insanity: Found in God's dictionary; " A person who goes on through life happy go lucky (worldly word created by the Irish to explain the unexplained) who Never Ever Ever Ever Considers their Own Soul and where they are going to spend eternity ESPECIALLY those who are Lukewarm and DO NOT TAKE THEIR SOUL CRITICALLY NEVER MIND SERIOUSLY!!! AND DO NOT COUNT THE COST!!! THE COST IS YOUR VERY LIFE!!; NOT TITHES AND OFFERINGS!!! Payed to some big-shot fancy titled Bible cemetery graduate hireling commonly known as a priest or pastor!!!!!!
This IS The EPITOME Of INSANITY!!!

Amen.
First Date

MAKE SURE THAT WE ARE ON THE SAME PAGE, SAME PARAGRAPH, SAME SENTENCE, SAME WORD WHEN IT COMES TO THE TRUTH ABOUT JESUS CHRIST AND HIM CRUCIFIED NOT FROM THE LUKEWARM CHURCH SYSTEM AND IT'S BOOK And mammon serving operations getting payed to preach The Gospel Of Jesus Christ!!!! Again, our Father's dictionary;
(mammon is a 5-star General that sits on satan's right hand, even as Christ is on the right hand of our Father). "You cannot serve 2 masters; you will love the one and despise the other; You cannot serve God and mammon." True Followers Follow FROM THE AUTHOR OF THE BOOK EVEN AS THE BOOK IS SECONDARY AND IT"S AUTHOR IS PRIMARY!!!
Hence; One MUST develop & cultivate a relationship with The Author Of The Book in order to truly KNOW WHAT THE BOOK TEACHES & TRAINS IN ORDER FOR ONE TO APPLY & LIVE!!!

First Date Place / Function: Something Very Simple as we must FIRST Learn about each other BEFORE Any Vestment Is Made in our rapport that will dictate whether a relationship is even possible even by Moving Forward Circumspectly.
Sis, you can choose what you would like to do the very first time that we meet with each other. This is inconsequential.

Amen.
Account Settings (To message Holyghost9 you must meet the following criteria.)



Age between 64 to 65.
Must not Smoke.
Send an abuse report regarding Holyghost9's Language, Images or other account details
If you suspect this member is a SCAMMER or is being deceitful PLEASE CLICK HERE and let us know so that we can check them out