RaifReed
Brutally honest to a fault...
Gender

Male
Country

United States
City

Easton
State

Massachusetts
Height

6'0"
Last Login Date
Age

50
Eye Color

Blue
Body Type

A Few Extra Pounds
Hair Color

Bald
Ethnicity

Caucasian
Denomination

Protestant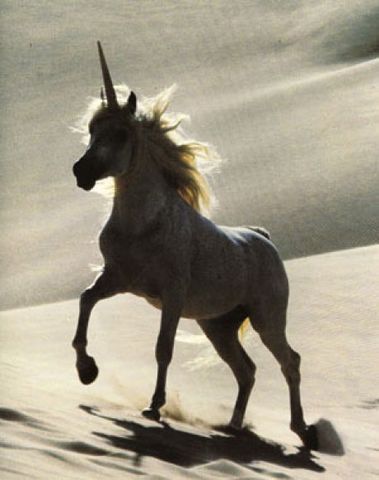 Looking For

A Long Term Relationship
Church Name

Christian
Church Attendance

No answer
Church Raised In

No answer
Do you drink?

1 or 2 on occasion
Smoker

Occasionally
Willing to relocate?

Sure, why not
Marital Status

Single
Do you have children?

Yes but not living at home
Do you want children?

Undecided/Open
Education Level

Some College
My Profession

Cook/Caretaker
Interests
Truth, Spiritual, Research, Activist, Healing, Music, Guitar, Piano, Fishing, Hunting, Trapping, History, Archery, Metaphysics, Off Grid, Philosophy, Self Sufficiency, Orchards, Gardening, Farming, Permaculture, Livestock, Native American, Science
About Me
NOTE: I HAVE MET A REMARKABLE WOMAN WHO I BELIEVE TO BE MY SOULMATE/KINDRED SPIRIT!
I AM NO LONGER AVAILABLE FOR ANY ROMANTIC INTERESTS, HOWEVER, I AM LEAVING MY PROFILE AVAILABLE FOR THE TIME BEING, IN THE HOPES THAT SOME OF YOU MAY BENEFIT FROM THE PHILOSOPHIES AND/OR MUSICS I HAVE POSTED.
MAY THE GREAT SPIRIT BLESS AND KEEP YOU! J.

OLD PROFILE

I'm interested in developing a long term relationship with an honest woman. A relationship built on mutual respect and trust. I am not concerned with physical appearance as much as spiritual beauty.

I would describe myself as brutally honest to a fault. I am a firm believer in doing to others as you would have them do to you. I despise being lied to, and unfortunately it has happened more times than I can count. I have dealt with abuse in past relationships, and I have little to no tolerance for it. I know people have good and bad days, but I really have no desire to be in an abusive relationship again.

I enjoy researching various esoteric topics, playing guitar, and occasionally piano. I also enjoy cooking and learning new recipes/techniques. I don't watch TV much anymore, however, it would be nice to cook a meal and enjoy watching a movie, or listening to music with that special someone. My preferred movie/show genres range from Sci-Fi, Action, Drama, Comedy. Real documentaries (not the Discovery/History channel fare) are my preferred visual stimulation these days (boring I know). My musical tastes range from classic/acid rock, blues, some folk, jazz & classical. I find funk/R&B/pop/hip-hop/rap to be less than appealing.

I avoid prescription medications, and I rarely drink alcohol, but I am 420 friendly. I do smoke cigarettes, but I will be quitting eventually.

I don't believe a relationship should be built on physical appearances. I would rather be with someone who is interested in me for my heart/mind versus my face/body. I have omitted uploading a photo here for that reason. I do have photos and videos, ask me for one if you like what you read in my profile! :)

A few of my favorite sayings/proverbs/quotes:

"Love one another, as I have loved you."
"Would you prefer a pretty lie, or an ugly truth?"
"A husband and wife are not required to think alike, they are required to think together."
"Love has nothing to do with what you are expecting to get - only with what you are expecting to give - which is everything."

"My grandfather once told me, he said, "Grandson, the world is filled with people, but there's only a handful of human beings."
And at night when I look at the stars, I think of my elders, my ancestors.
My grandfather said, "I hope that I've conducted my life in such a manner that you yourself would choose to be a human being...and encourage and make a stand for our un-born of all nationalities."
I will never forget the day that my grandfather passed on, or began a new journey. He told me, he said, "Grandson, we have no word for good-bye, because life is forever." He said, "don't worry, I'll see you again."
So he says to me, he says, "Tókša akhé waƞčhíyaƞkiƞ kte." Which means, I shall see you again..."

-

A beautiful letter written in the spirit of Chief Seattle.

How can you buy or sell the sky, the warmth of the land? The idea is strange to us.

If we do not own the freshness of the air and the sparkle of the water, how can you buy them?

Every part of this earth is sacred to my people. Every shining pine needle, every sandy shore, every mist in the dark woods, every clearing and humming insect is holy in the memory and experience of my people. The sap which courses through the trees carries the memories of the red man.

The white man's dead forget the country of their birth when they go to walk among the stars. Our dead never forget this beautiful earth, for it is the mother of the red man. We are part of the earth and it is part of us. The perfumed flowers are our sisters; the deer, the horse, the great eagle, these are our brothers. The rocky crests, the juices in the meadows, the body heat of the pony, and man—all belong to the same family.

So, when the Great Chief in Washington sends word that he wishes to buy our land, he asks much of us. The Great Chief sends word he will reserve us a place so that we can live comfortably to ourselves. He will be our father and we will be his children.

So we will consider your offer to buy our land. But it will not be easy. For this land is sacred to us. This shining water that moves in the streams and rivers is not just water but the blood of our ancestors. If we sell you land, you must remember that it is sacred, and you must teach your children that it is sacred and that each ghostly reflection in the clear water of the lakes tells of events and memories in the life of my people. The water's murmur is the voice of my father's father.

The rivers are our brothers, they quench our thirst. The rivers carry our canoes, and feed our children. If we sell you our land, you must remember, and teach your children, that the rivers are our brothers and yours, and you must henceforth give the rivers the kindness you would give any brother.

We know that the white man does not understand our ways. One portion of land is the same to him as the next, for he is a stranger who comes in the night and takes from the land whatever he needs. The earth is not his brother, but his enemy, and when he has conquered it, he moves on. He leaves his father's grave behind, and he does not care. He kidnaps the earth from his children, and he does not care. His father's grave, and his children's birthright are forgotten. He treats his mother, the earth, and his brother, the sky, as things to be bought, plundered, sold like sheep or bright beads. His appetite will devour the earth and leave behind only a desert.

I do not know. Our ways are different from your ways. The sight of your cities pains the eyes of the red man. There is no quiet place in the white man's cities. No place to hear the unfurling of leaves in spring or the rustle of the insect's wings. The clatter only seems to insult the ears. And what is there to life if a man cannot hear the lonely cry of the whippoorwill or the arguments of the frogs around the pond at night? I am a red man and do not understand. The Indian prefers the soft sound of the wind darting over the face of a pond and the smell of the wind itself, cleansed by a midday rain, or scented with piñon pine.

The air is precious to the red man for all things share the same breath, the beast, the tree, the man, they all share the same breath. The white man does not seem to notice the air he breathes. Like a man dying for many days he is numb to the stench. But if we sell you our land, you must remember that the air is precious to us, that the air shares its spirit with all the life it supports.

The wind that gave our grandfather his first breath also receives his last sigh. And if we sell you our land, you must keep it apart and sacred as a place where even the white man can go to taste the wind that is sweetened by the meadow's flowers.

You must teach your children that the ground beneath their feet is the ashes of our grandfathers. So that they will respect the land, tell your children that the earth is rich with the lives of our kin. Teach your children that we have taught our children that the earth is our mother. Whatever befalls the earth befalls the sons of the earth. If men spit upon the ground, they spit upon themselves.

This we know: the earth does not belong to man; man belongs to the earth. All things are connected. We may be brothers after all. We shall see. One thing we know which the white man may one day discover: our God is the same God.

You may think now that you own Him as you wish to own our land; but you cannot. He is the God of man, and His compassion is equal for the red man and the white. This earth is precious to Him, and to harm the earth is to heap contempt on its creator. The whites too shall pass; perhaps sooner than all other tribes. Contaminate your bed and you will one night suffocate in your own waste.

But in your perishing you will shine brightly fired by the strength of the God who brought you to this land and for some special purpose gave you dominion over this land and over the red man.

That destiny is a mystery to us, for we do not understand when the buffalo are all slaughtered, the wild horses are tame, the secret corners of the forest heavy with scent of many men and the view of the ripe hills blotted by talking wires.

Where is the thicket? Gone. Where is the eagle? Gone.

The end of living and the beginning of survival.

Chief Seattle's speech was submitted by Dr. Glenn T. Olds at Alaska's Future Frontiers conference in 1979.

-

I will write more as I think of it. If you have any questions, feel free to ask!

Good luck with your search!

-

A few songs I find inspiring/beautiful/intellectual...

David Gilmour - The Dimming Of The Day
https://www.youtube.com/watch?v=w-9t87l4RFM

-

Strawbs - Autumn
https://www.youtube.com/watch?v=bJaGE4GSCfQ

I sense Autumn coming on
The mist has hung low all day
Small birds gather on the wing
Preparing to make their way.
The trees begin to show
A trace of brown among the green
Bringing back the memories
That only you and I have seen.
I sense Autumn coming on
The sun sinking red and deep
The fires burning in the fields
As late Summer falls asleep.
The leaves begin to scatter
As the North wind calls their name
Folding gently back into
The silent earth from which they came.
The Winter Long
Still waters flow
Sea breezes blow
Wild flowers grow
Abundant at your feet.
Soft falling snow
Warm candle glow
Flushed faces show
The pleasure when we meet.
Hold on to me, I'll hold on to you
The winter long I will always be with you.
Hold on to me, I'll hold on to you
I will be the one who will always see you through.

-

Strawbs - Heavy Disguise
https://www.youtube.com/watch?v=Q1Vp2ESwbbA

Crowded afternoon and there's not enough room in the city today
The people assembled to hear what resembled evangelists say
Some came just to see them for a laugh
Others to be free
Fools must pretend to be wise
We've a faith that we use as a heavy disguise.

Tears from the crowd with men crying aloud or just ringing their hands
The love in their hearts at this joining of people from far away lands
I'd so many questions I could ask
I wanted to be free
Fools must pretend to be wise
We've a faith that we use as a heavy disguise.

Cheers from the crowd for a much-loved constituent lately arrived
Here's to the soul of the man who takes toll for just staying alive
Can't ignore the feeling in the air
Glad that I was there
Fools must pretend to be wise
We've a faith that we use as a heavy disguise.

Evening drew on with a change of opinion from left wing and right
And North accused South who were left little doubt that they needed to fight
I cannot begin to understand
The suffering tonight
Fools must pretend to be wise
We've a faith that we use as a heavy disguise.

-

Strawbs - Golden Salamander
https://www.youtube.com/watch?v=5E_OM_oagsY

The bird had silver wings, my friends,
And reached out for the sky;
It found its wings were broken,
It had lost the right to fly.
The pink-eyed salamander
Changed its colors for the day;
It changed from white to purest gold
And left the stag at bay.
Now I am but a poor man
In the apple blossom state,
I choose to fly where'er I please,
The stag must needs a mate.
My golden salamander,
You must take me as I am.
I cannot change my colors,
I am but a simple man.
The golden salamander
Had become the rite of spring;
The silver bird made promises
That scarcely meant a thing;
They told the wicked huntsman
Where the stag had run to rest.
Now the elderly survivor
Knew this was not for the best;
He opened up his heart
And prayed for peace for all mankind.
He asked a fortune teller
But found out that she was blind.
The clouds were passing over,
There was little sign of rain;
The sun was slowly rising
From its slumberdown again.
The stag had run to cover
In a copse beside the lake;
The huntsman broke the silence
And the birds began to wake.
The fortune teller smiled
As the survivor spoke of fate.
He thanked her for her interest
But knew it was too late.

-

Strawbs - Mind Of My Own
https://www.youtube.com/watch?v=393G5nadmrI
First Date
Undecided.
Account Settings (To message RaifReed you must meet the following criteria.)
Any Age.
Appears on 0 members favorites lists
Send an abuse report regarding RaifReed's Language, Images or other account details
If you suspect this member is a SCAMMER or is being deceitful PLEASE CLICK HERE and let us know so that we can check them out