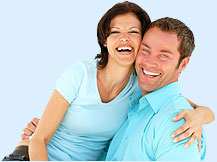 Thank you so much for considering a donation to help support the Christian Dating For Free Community!

Your kindness and generosity is enormously appreciated!!

At Christian Dating For Free, we spend countless hours around the clock, day and night, maintaining the website in many ways. However, the most important thing we do is make sure that our community is safe, decent and worthy of the wonderful Christians that have joined us.

Maintaining the highest moral standards, the sanctity and security of CDFF is of paramount importance. Monitoring activity, profiles, images, forums, messages and ridding the climate of scammers- up to the minute- requires diligent screening that cannot be left to a computerized filter.

We also try to respond back to the many inquiries that we get personally and address all concerns specifically. Whether it be helping upload photos or assisting in logging in or even giving some basic advice on how to revise a profile to make it more effective, we do our very best to make the experience for CDFF members effective and pleasurable. A personal touch is very important to us and we hope that we have been doing a good job showing it!

Finally, we are constantly trying to improve the site, always working on new features and functionality to make it more fun and interesting to meet one another. We will never stop trying to improve and make CDFF a better place for quality Christian singles. By the way, thank you all for your fantastic suggestions - we have implemented many of your ideas and are grateful for your creative recommendations!

Your recognition of our hard work is very special to us and we appreciate your interest in supporting the cause.

Thank you again and God bless you.