Muencac22
SEEKING GOD'S CHOSEN 4ME
Gender

Female

| 58
Country

United States
City

Tampa
State

Wyoming
Height

5'1"
Last Login Date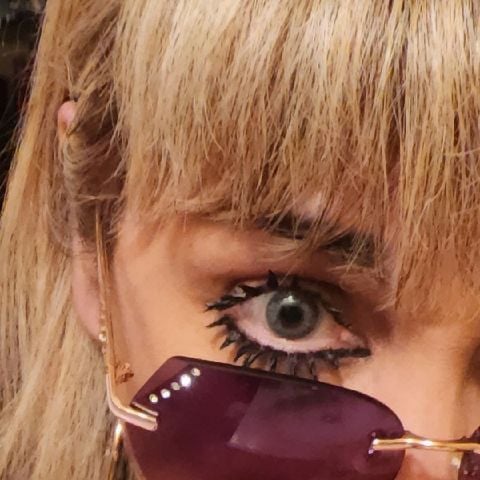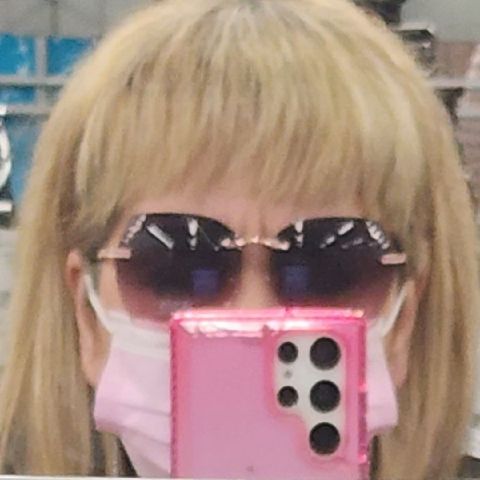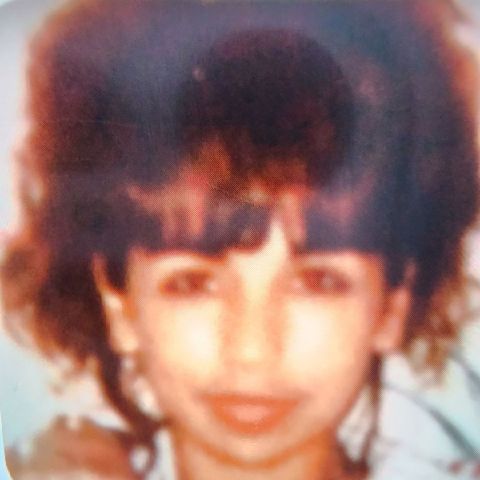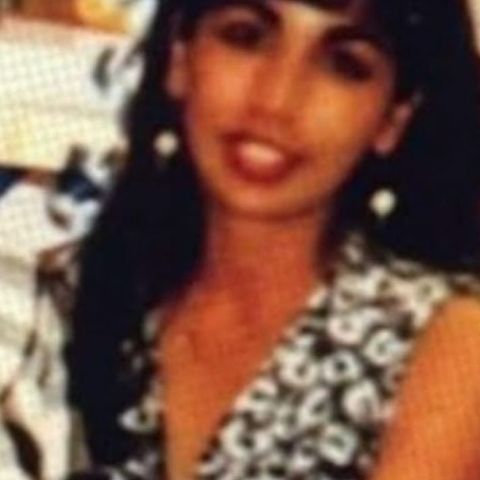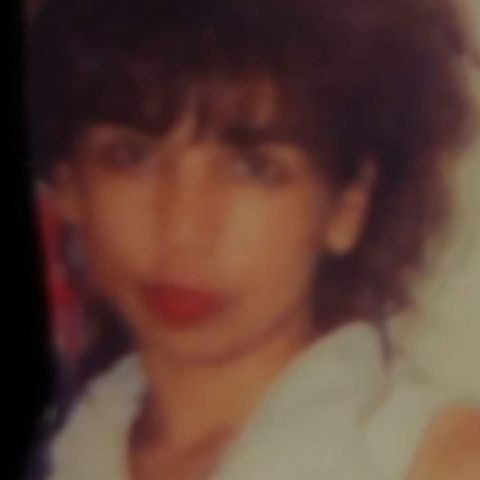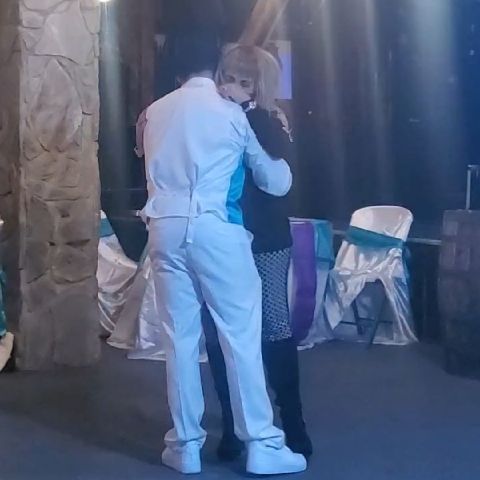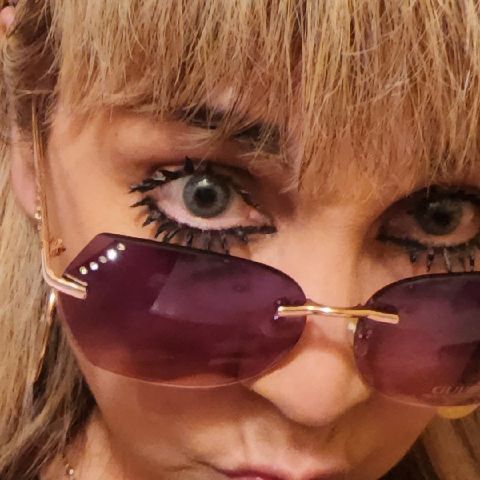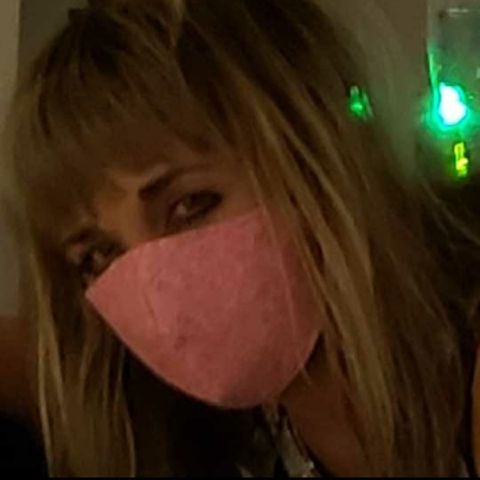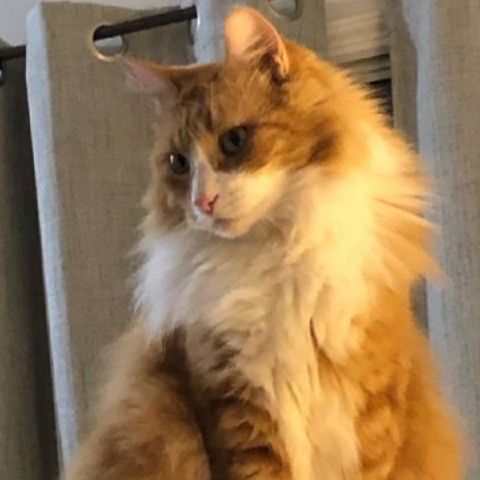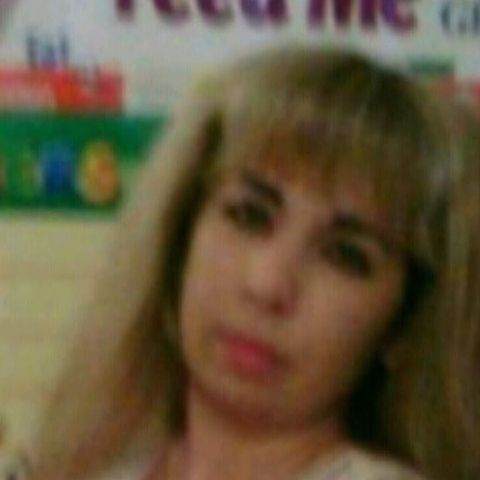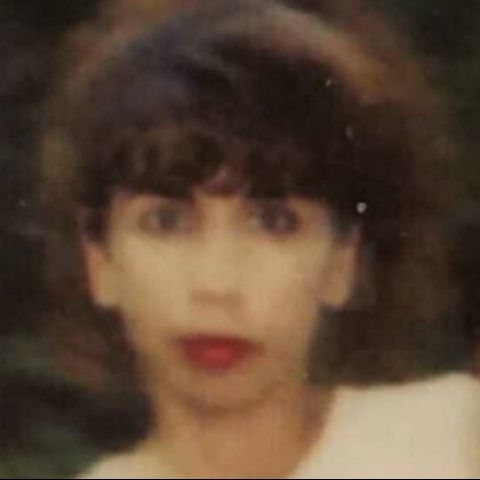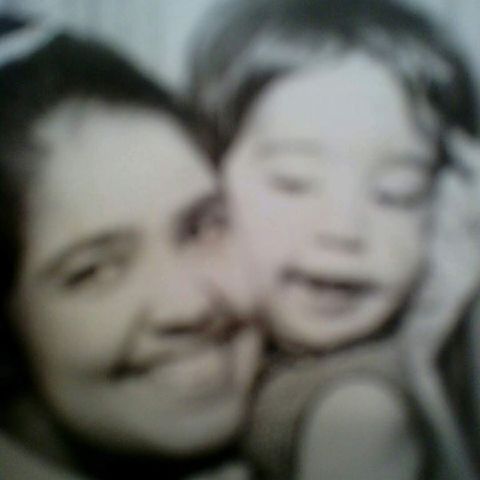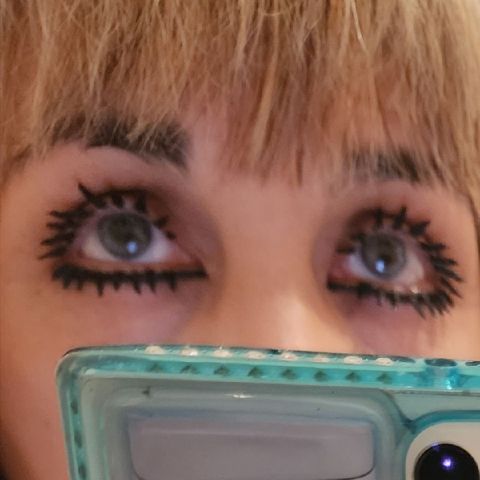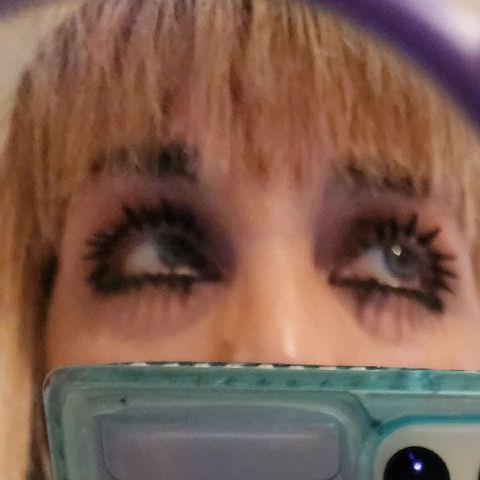 Age

58
Eye Color

Brown
Body Type

Petite
Hair Color

Blonde
Ethnicity

Hispanic
Denomination

Non-Denominational
Looking For

A Marriage Partner
Church Name

SHARE LATER FROM TAMPA FLORIDA 🙏🏼
Church Attendance

Every week
Church Raised In
Do you drink?

No
Smoker

No
Willing to relocate?

No way
Marital Status

Divorced
Do you have children?

Yes but not living at home
Do you want children?

Undecided/Open
Education Level

HS Graduate
My Profession

CARE TAKER
Interests

JESUS PRAYING BIBLE COOKING MOVIES BEACH SINGING, I'M SIMPLE N FUN 2B AROUND!🙂
BTW IF UR NOT SERIOUS ABOUT A COMMITTED RELATIONSHIP, DNT WASTE MY TIME! AN REMEMBER 2 MANY FAKES PHONIES AN LIARS ON HERE AN DNT LIE ABOUT UR PROFILE! PLZ DNT WASTE MY TIME
About Me

HELLO GENTLEMEN and PRAISE D LORD. BLESSNS 2 ALL,PLZ MEN, READ ALL CAREFULLY B4U EMAIL!! WINK,DNT WINK OR EMAIL ME BC OF MY PICTURES,READ ALL B4U KNO WAT UR GETTN INTO PLZ,NOT ALWAYS ABOUT LOOKS ITS MUCH MORE THEN THAT AND ALSO 4 SURE GOD'S HAND PICK CHOSEN 4 ME AND YOU!! ETC,TY KINDLY 🙏🙂I AM A BORN AGAIN WOMAN OF GOD FOR 57 YEARS. I TAKE MY RELATIONSHIP WITH MY GOD, MY LORD AND SAVIOR JESUS CHRIST VERY SERIOUS!!! HE'S IS D ONE I ANSWER 2. W/OUT GOD IN ANY RELATIONSHIP OR SITUATIOS IT WILL NOT WORK AT ALL!! I BELIEVE IN D PROPHECTIC N ALL HIS HOLY GIFTS,DAT DOES OPERATE 2DAY FROM THE BIBLE, AND THE PROPHETIC THAT GOD USES PEOPLE TO SPEAK FOR GOD ALSO OPERATES IN MY CHURCH AND WHAT A BLESSING THAT IS, A BEAUTIFUL GIFT AND PRAY THAT YOU ALSO BELIEVE THIS AS WELL. BTW NOT MOVN OUT OF MY STATE OF TAMPA FLA..GOD WANTS ME HERE!! IM REALLY SO SORRY 4 THAT! MEN ,AT TIMES I NEED 2 VIEW U TWICE BC IT'S NOT LETTING ME SEE YOUR PICTURES !!TY KINDLY,😊🙏🏼😊
I LIVE IN TAMPA,FLA,NOT SOUTH DAKOTA🙂TY

AND PLZ REMEMBER THIS ALWAYS, GOD KNOWS YOUR HEART'S, AND MOTIVES,SO DNT PLAY GAMES!! TY KINDLY
BTW IF UR NOT SERIOUS OR CONSISTENT W D Relationship, OR GIVE YOU UP 2 EASILY AN NOT GENUINELY, CONTINUALLY PURSUING THE RELATIONSHIP THE WAY GOD INTEND 2B, MOVE ON TO D NEXT WOMAN AND IF I FEEL UR PLAYN GAMES AN NOT SERIOUS OR FATHER GOD TELLS ME TO CLOSE THE DOOR ,I WILL IMMEDIATELY!!!! TOO MANY JUDGMENTAL, SCAMMERS HERE, I AM DEFINITELY NOT ONE OF THEM!! I AM REAL AND GENUINE. STOP JUDGING FALSELY!! TY

GOD HAS PUT ME ON THIS NEW PATH 2 FIND MY FUTURE GODLY HUSBAND HERE OR IN MY HOME STATE, TAMPA,FLORIDA 🙏🏼 ,AN I WN'T SETTLE WHAT'S SO EVER ! NOT IN A HURRY ,IF IT DOESN'T WORK OUT THEN IT WASN'T MEANT 2B THEN IT'S PERFECTLY OK, AND IT WASN'T GOD'S CHOSEN 4ME AN IM PERFECTLY OK W IT, LIFE IS 2 SHORT 2B W THE WRONG MAN!! BUT PRAY SOON 2 TALK 2D ONE THAT GOD HAS CHOSEN 4 ME, THEN POSSIBLE MARRIAGE UNDER GOD AND I WANT A MAN WHO DEFINITELY LOVES JESUS N LIVE BY HIS HOLY WORD ! SO I WILL B V SELECTIVE WHOEVER I WINK, EMAIL OR FAVORITE BACK 2. I HAVE MY PREFERENCE. JESUS IS MY 1ST IN EVERYTHING AN W EVERYONE. IF I DNT WINK EMAIL U AFTR U VIEW ME, IS BC IM SHY !! AN WAITING ON YOU 2 DO IT 1ST OR I WILL FEEL IN MY SPIRIT NOT TO RESPOND, IT NEEDS 2 FEEL SAFE IN MY SPIRIT!! SO SORRY IF I DNT RESPOND BACK, I DO HAVE MY PREFERENCE AN GOD'S CHOSEN JUST 4 ME AS WELL!! AND WANT WHO GOD HAS CHOSEN 4U2 AND ME🙏🤗

I AM LOOKN 1ST SOMEONE WHO REALLY GENUINELY LOVES JESUS N HIS HOLY WORD( AND BTW I WILL NOT SPEAK 2 ANYONE WHO IS SEPARATE, MUST B COMPLETELY DIVORCE OR SINGLE!! )) ANYWAYS 2B FRIENDS 1ST AND SEE WHERE IT GOES AND WHO IS NOT A LIAR OR FAKE, SO FAR 2 MANY ON HERE ARE!! ONE WHO DOES NOT SMOKE OR DRINK!!,ITS A NO NO IN MY BOOK! AND WHO IS DEFINITELY( 5'10 TO 6'3 IN HIGHT),(MY PREFERENCE🙂❤️) !!, PREFERABLY IN MY HOME STATE OF FLA BUT CONSIDERING OTHER STATES AS WELL WHO'S WILLING 2 MOVE 4 LOVE ❤️ BUT MUCH EASIER IN FLA 4 COMMUNICATION AN VISITS. HEALTHY , DOESN'T HAVE 2B PERFECT JUS PERFECT FOR ME!! GOD FEARING, LOVES THE LORD 1ST AN ME 2ND THRU THE GOOD N BAD.HONEST FAITHFUL!!! KIND SELFLESS GENTLE SWEET, FUNNY, LOVE 2 LAUGH,CARING,, FAMILY MAN, KNOWS HOW TO COMPROMISE AND COMMUNICATE BACK AN FORTH AN NOT ALL ABOUT YOU!! GOOD PROVIDER, GOOD LISTENER,ROMANTIC, CUDDLER. AN HE HAS 2 SMELL AMAZING!!LOL. ONE OF MY WEAKNESSES. LOL 🙂PS PLZ DO NOT EMAIL ME IF UR NOT PLANNING ON MOVING FROM UR STATE, BC I DO UNDERSTAND WEN YOU CAN'T. IF UR PROFILE DOESN'T SAY ENOUGH ABOUT YOU, OR UR RELATIONSHIP W JESUS CHRIST,I MAY PASS YOU BY, AN REMEMBER A GENUINE TRUE MAN OF GOD, DOESN'T PLAY GAMES ,JUDGE, OR LIES W ANYTHING OR ANYONE SO PLZ W ALL RESPECT DNT WASTE MY TIME IF YOU DO!! TY KINDLY🙏♥️
IMPORTANT!! IF U CAN SEE ME ON MY CURRENT PROFILE, BUT I CAN'T SEE UR CURRENT PHOTOS OF YOU, DNT WASTE MY TIME!! IT'S ONLY FAIR THAT WE SEE WHAT WE LOOK LIKE, WE ALL HAVE OUR PREFERENCE AND GOD'S CHOSEN THANK YOU KINDLY!!!

MYSELF :NUMBER ONE , MARRIAGE FROM GOD!! PARTNER AN FRIEND FOR LIFE. I BELIEVE ACTIONS WILL SPEAK LOUDER DEN ANYTHING!! BC I BELONG 2 JESUS AND BTW WILL B ONLY TALKING TO ONE MAN AT A TIME UNTIL IT DOESN'T WORKOUT OR GOD TELLS ME 2 STOP BC GOD IS PROTECTING MY HEART!! ALSO BE READY 4 NO SEX B4 MARRIAGE!! IF UR SEARCHING 4 DAT PLZ KEEP MOVING. NOT HAPPENING!!! ITS SCRIPTURAL. I STAND BY IT!! IT'S BEEN ALMOST 24 YEARS!!, AN IM NOT CHANGING THIS!!!, UNTIL AFTER MARRIAGE!! AN NOT GOIN 2 HELL 4 PLEASURE N DISPLEASN MY GOD,WANT 2 SAVE THIS 4 DAT SPECIAL ONE MAN! I DNT LIVE LIKE D WORLD DOES, GRATIFYING THER FLESH 4 A WEAK MOMENT. 2 MANY BAD SPIRITS N DISEASES OUT THR N DNT WANT IT IN MY BODY OR AROUND ME!!
I'M VERY LOVING ,VERY SWEET, LAYED BACK N EASY GOING 🙂🙏🏼, EASY 2 TALK 2, CARING OTHERS B4 ME. HOPELESSLY ROMANTIC, TRUTHFUL 2 A FAULT, VERY FAITHFUL, LOVING, I DNT CURSE, PATIENT,AN MORE, AN DEFINITELY NOT NAIVE, VAIN OR STUPID! LOL AS YOU READ I HAVE BROWN EYES, BUT I'VE BEEN WEARING COLOR CONTACTS FOR ALMOST 24 YEARS NOT CHANGING LOL I LOVE IT ,,IT RUNS IN MY FAMILY THOUGH THEY NATURALLY HAVE THE LIGHT EYES FROM MY FATHER'S SIDE..🙂❤️
LOVE TO B A WIFE 2 SOMEONE 2 LOVE AGAIN 4EVER! CARING ,BROKEN VERY HUMBLE
EVERYONE DOESN'T BELIEVE MY AGE, NOT VAIN AT ALL OR NOT HIGH MAINTENANCE AT ALL!! AN PPL THINK MY SON IS MY BOYFRIEND OR HUSBAND. LOL.. I GIVE JESUS ALL THE GLORY FOR THAT. AN HE'S NOT DONE WITH ME.I DNT LIKE LIARS OR PPL PLAYING GAMES OR PLAYING WITH SOMEONE HEART!!. DNT HAVE TIME FOR GAMES. TOO MANY SCAMMERS AN PHONYS ON HERE, I'VE NOTICE. AN I'M NOT RESPONDING AS MUCH BECAUSE OF THIS!!!!
THRS SO MUCH MORE ABOUT ME.
IF YOU WANT 2 KNO MORE ABOUT ME, U KNO WHAT TO DO, AN IF I CHOOSE 2 RESPOND 2 YOU KNO THAT I'M INTEREST.. IF NOT PLZ KEEP LOOKING W ALL RESPECT AN PRAY FOR D RIGHT ONE FOR YOU!! 🙂🙏

PLZ DNT ASK 4 ANY MORE PICTURES. THAT'S ALL YOU WILL GET UNTIL WE MEET IN PERSON!!! DNT TRUST MOST PPL TO MANY SCAMMERS . ..SORRY. I'M NOT SENDN PICS 2 EVERYONE, ONLY 2D THE ONE GOD HAS CHOSEN 4 ME AND WHEN I FEEL READY AN COMFORTABLE W YOU!! CAN B A WHILE BC OF BAD EXPERIENCES FROM HERE!!THIS IS VERY SERIOUS 2 ME!!. THE PIC W ME SLOW DANCING IS MY SON AT HIS WEDDING FEB 2021AN YOU'LL C PICS OF MY PARENTS AN ME W MY MOM AT ABOUT 2 YEARS OF AGE OR LESS AN THE ONES w DARKER HAIR is YOUNGER PICS OF ME, , Which Is WAT I LOOK LIKE w BLACK HAIR. IM JUS HONEST N HUMBLE YOUNG LADY OF GOD.. U WILL SEE WHEN U MEET ME IN PERSON AN PLZ B A REAL GENUINE MAN OF GOD NOT A PHONY A LIAR OR FAKE!! AND DNT ASK ME 2 VIDEO CHAT PERIOD UNTIL I FEEL COMFORTABLE W YOU AN KNOW ,DAT GOD HAS CHOSEN YOU AS MY FUTURE HUSBAND.I DON'T LIE OR WILL EVER!!! I HAVE MY SPIRITUAL LIGIT REASONS N GOD KNOWS THIS IS THE TRUTH.!! WAITN ON GOD 4 HIS SOON MIGHTY HAND THEN YOU'LL SEE N BE SO SURPRISED AN IN SHOCK LIKE MYSELF WEN U SEE ME AND I HAVE DEFINITE PROOF OF WAT SAYING AN PLZ RESPECT MY DECISION ABOUT D PICS, IF START TO PRESSURE ME ABOUT THE PIC, MOVE ON,BC UR NOT D ONE!!, ) TY KINDLY !!! TEXING, CALLING AND MEETING ME IS OK THOU.AN BC OF BAD EXPERIENCS, NOT PUTTN MYSELF OUT THR W DIFFT MEN IF IT DOESN'T WORK OUT, I DNT TRUST THIS SITE 100 % AN NO NO NO I'M NOT HIDING ANYTHING MY PROFILE IS LIGIT GENUINE REAL AN HONEST PERIOD!! PLZ MAKE SUR U HAVE CURRENT PIC OF YOURSELF. IF NOT, I WNT RESPOND 2U AT ALL!! TY KINDLY🙂

CAN WAIT 2 MEET YOU!! YOU WON'T BE DISAPPOINTED AT ALL AND BC I WILL B HAND CHOSEN BY GOD JUST 4 YOU 🙏🙂❤️
First Date

BECAUSE COVID IS STILL AROUND, MEETING AT CHURCH WOULD BE NICE. OR WE CAN DISCUSS IT TOGETHER AND BE GUIDED BY GOD 😊🤗🙏
🙂BTW THE PICS SHOWING JUS MY EYES WAS TAKEN SEPT 22ND 2022 AN SUNGLASSES OCT 2OTH 2O22 AN NO I DNT HAVE SHORT HAIR LOL🤗🙂
Account Settings (To message Muencac22 you must meet the following criteria.)



Age between 49 to 60.
Must not Smoke.
Must not Drink.
Send an abuse report regarding Muencac22's Language, Images or other account details
If you suspect this member is a SCAMMER or is being deceitful PLEASE CLICK HERE and let us know so that we can check them out