Showing Records: 272981 to 272990 of 274729 matching your search criteria
FSM - Anything
Suagr Grove
Illinois
Shine with me
I am an outgoing smart faithful person. I work 2 jobs go to school and volunteer. I need someone who is bz like me but wants to make it work. I am looking for a clean educated person with morals and beliefs. I am a hard worker so I am looking for someone who is employed, and doesnt bring drama. I am
FSM - A Long Term Relationship
bedford heights
Ohio
BLESSINGS
church , old movies ,music ,watch t v , dancing and skating. some sports with company. love people, family and friends .cooking sewing,crafts .board games . small get togethers.flowers or gifts for no reason .:buddies: looking for a partner who cares for me the same as i care for him.and help me g
FSM - Anything
gainesville/miami
Florida
I currently attend the University of Florida but I'm originally from Miami. I'm just looking for someone who can help me get closer to Christ rather than stray me away from him. I grew up in Miami, Fl and in a Christian home. I love going to local shows or hanging out playing pool with some good
MSF - A Long Term Relationship
sloan
Nevada
PEACE BE UNTO YOU
I AM HONEST,CARING,AMBITIOUS,HUMORIOUS,SERIOUSE,I LIKE COMEDIES AND I LIKE TO LAUGH.I AM PEACEFULL,MELLOW,DOWN TO EARTH,READY TO SETTLE DOWN. I LIKE TO THINK I SEE BEUTY IN EVERYTHING.I LOVE NATURE,AND CAMPING OUT UNDER THE STARS.
MSF - A Friend
Cleveland
Texas
Looking for a friend in God
:dancingp: I am a father of two girls who are with me part time. I'm active in my church. Have a good support system of familey and friends who are a big part of my life. I have been in 2 long term relationships that didn't go the way I planed them too. I am looking for smeone who is serious about m
MSF - Anything
Godley
Texas
Jesus said "Follow me and I will make you fisher's of men"
Hi my name is Jeremy, I am a born-again believer in Jesus, I currently attend FBC Godley, on Sunday nights I have been going to Cornerstone Apostolic Church in Fort Worth. I play the organ and piano, my current position is that I am a cook at Sonic,its just for a short time been there almost for 5 m
FSM - A Long Term Relationship
Vicco
Kentucky
I Hope You Guys Liek Me For Me!
I'm very outgoing, loves to play sports such as basketball, loves the outdoors!
FSM - Anything
Jamestown
New York
Lovely Lonely Lady
I am a 38 yr old single mom of 2 boys ages 11 and 9. I love life and am looking for someone to spend it with. My children are all I have right now but they just can not fill that special place meant for the love of a man.
FSM - Anything
Lemoore
California
beauty from grace
My name is Rebekah.I am a United States Marine. Currently in California at NAS Lemoore. Aviation Ordnance. I BELIEVE in making the most out of everything...when things go wrong...and life really sucks...to cry...but then get out and do something...don't sit on your butt in self -pity..your gonna be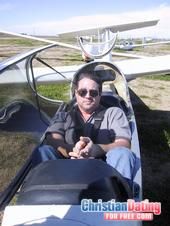 MSF - Anything
Freeport
Texas
Looking for a Christian Lady
I love my 2 sons, I enjoy helping others, I have been an EMT for 25yrs, I love the outdoors and love to fish.