Join CDFF
Join the largest Christian dating service & send/receive unlimited messages for FREE
Showing Records: 1 to 10 of 348330 matching your search criteria
MSF - A Long Term Relationship
Green Bay
Wisconsin
Saved by Grace. 2 Cor 5:17
I've given my life to Christ a little over four years now. Since then my life has richly blessed. My heart and my mind is in a better place. I'm focused now and soul is at peace. The void I struggled to fill for so long has finally been filled. I see the world differently now, my eyes are wide open. I'm ready to be a man now. A man in Christ. I'm ready to lead and I'm finally ready to meet and marry a real woman. A woman who puts the Lord first. Maybe even a Proverbs 31 woman. Come on this journey with me, its going to be amazing. With God on our side we have nothing to fear. "Oh, m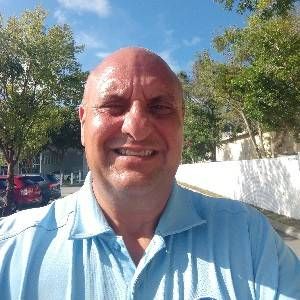 MSF - A Friend
Jacksonville
Florida
Loyal To The End!
I was born in Birmingham England, lived in Italy until I was 7, Moved to Wilmington Delaware in 74 lived up to 2013 in Delaware and moved here in Jacksonville Florida Aug 2013. I am separated from my wife of 19 years. I Speak Italian fluently as well as English. Looking for a loyal life partner. I have 3 beautiful Daughter's 17,15,12 they are great, Sometimes, Being a man with old fashioned values now days is hard to do, I do work alot, I guess starting over is God's plan. Just wanting a women that is loyal, Cool, and willing to spend time together, Understanding one another life does throw
FSM - A Long Term Relationship
Peoria
Illinois
Looking for a man who has the Lord first in his life
I am in search of a good Christian man who believes God should be first in our lives. Looking for someone who shares some of the same interests as me. Someone who would like to travel occasionally throughout the United States. Someone who is a gentlemen, kind, considerate and compassionate. Not looking for marriage at this time, but being able to enjoy each others company and conversation. Oh and does not mind cats. Don't have to love cats, but like them. Someone who would enjoy a day trip occasionally offered from different organizations locally. I'd just like to add... We only have on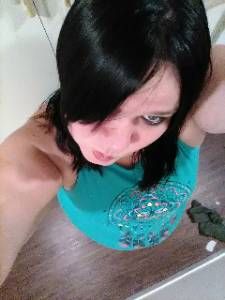 FSM - A Marriage Partner
Coldwater
Michigan
My name's Jen . Single mother . Christan . And family oriented
Hi I'm Jennifer I like to be called Jen I'm 26 years old I just died my hair recently to black my original hair color is ash blonde. OK please read my profile all the way..... I'm not looking to talk dirty talk or filth or hear cussing and swearing my belief I don't do that . No I don't have kik or Skype or what's app I use to and don't care for them I would prefer someone doesn't judge you for dyeing your hair every once in a while not all the time U can email me at jenlittle. [email protected] Send me ur age and a pic so I know who I'm talking to plz I'm a single mother of
MSF - A Friend
..
North Carolina
Man of God
Don't count the days, make the days count." -Muhammad Ali I'm a fun-loving guy who loves life to the fullest! I'm a Business owner, musician,filmmaker, speaker,songwriter and if you swipe right I might just write you a song. 🌹 😆 Jk. No really. Lol 📀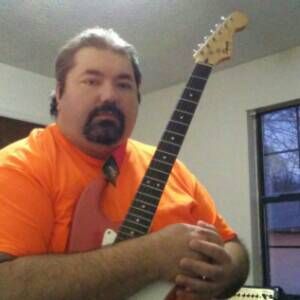 MSF - A Long Term Relationship
Jacksonville
Alabama
looking for who God intended me to be with
hi. My name is Chuck. I am just trying to find a woman that I'm supposed to be with. I know she's out there somewhere. Hopefully I will find her soon. Let me be perfectly clear. I do not get on Google Hangouts. I do not give out my email address or my phone number until I get to know somebody better. If you want to email me, we may as well stick with this app. and also if you do not have a photo on your profile, don't even bother contacting me. That usually tells me that you have something to hide. I will not respond any longer to someone with no picture. you will be blocked immediately if yo
MSF - A Date
san anglo
Texas
Looking for christian relationship
i,m a nice guy and im very devoted to people i love to talk to people about the holy lord. I,m from tennessee i,m a country boy. i like to sing and i listen to christan and country music. i love to testify in church. i love to be around a Christan family and friends im looking to see people that love the lord and worship the lord almighty i been in the holy water and i live in a group hone in San angelo Texas if you would like to know please do not be scared to ask and god bless you here is my cell number 325-245-3049 text and calls welcome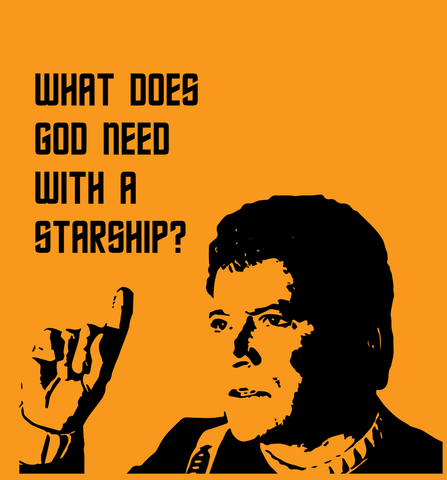 Jeremiah 17:5, Ecclesiastes 1:18, Romans 12:2, James 4:4, Luke 6:26
The Creator IS Truth, Love, Intelligence, and Spiritual Discernment, and it is our honor as creatures to emulate this, and grace to become manifestations of. And what is the truth we should emulate if not reasonable? And yet so often our reason goes against what is true, and so our definitions of love, intelligence, spirit, and the like, falter. I am not looking for romance as portrayed and acted out in the theater, nor am I seeking what they sing about in pop tunes. I could care less about most of that stuff, along with the rest of the vanity we pass off as being cultured and good. I g
MSF - Anything
Orlando
Florida
Alpha Male
I love GOD, my family, my country and our President. I live a healthy lifestyle. Believe in developing myself spiritually, emotionally and physically. Beliefs: One GOD that operates in three manifestations Father, Jesus and the Holy Spirit. All three at the same time. Jesus is the way truth and life. No one comes to the Father but through him. The Word of GOD is absolute. Gifts of the Spirit, Fruits of the Spirit. Authors and Preachers: A.W. Tozer Leonard Ravenhill Watchman Nee Billy Sunday Paris Reidhead John Wesley (No Im not methodist but his teachings on Holy Living and Revival ar
MSF - Anything
Miami
Florida
What's up?!
Christian Interests: God Jesus Church Family Friends Reading Writing Books Traveling Movies Music Tv Shows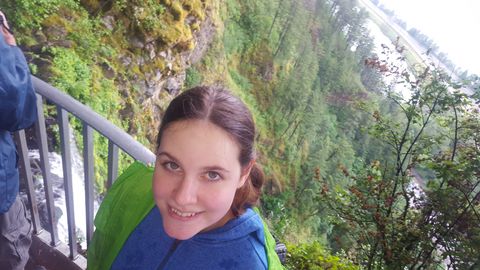 FSM - A Marriage Partner
Turner
Oregon
Christian woman looking for Christian man
I enjoy more relaxing hobbies such as reading, listening to music and,occasionally playing guitar(although I'm not very good at it) :) To me, being a Christian means trusting the Lord in all things,and following His Word. My future goals include finding a marriage partner,furthering my education,as well as maybe becoming a counselor.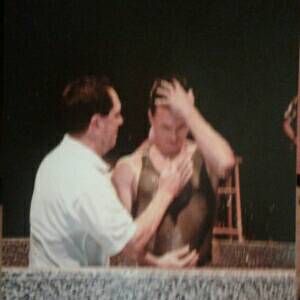 MSF - A Marriage Partner
Kenner
Louisiana
God fearing born again Christian looking for a godly spouse to spend the rest of my life with.
i'm looking for a God fearing woman who loves the Lord:angel:....i like to work out and exercise:applause:. i want to get married and have kids, i never want to go threw a divorce:hearts:. i dont drink or smoke and would prefer someone who doesnt either:toomuch:.i like to eat:eat:. i like to worship Jesus, mainly with my lifestyle and decisiions:bow:. i believe in heaven and angels:purpleangel:. i pray everyday:prayingm:. im looking for a wife or even good christian friends who would like to do bible studys or go to church:peace:
MSF - Anything
pittsburgh
Pennsylvania
he is everything...love will find a way...
patient..understanding..funny...hard working..spontaneous..love my jesus...trusting his will for a woman to love and care for.....