Showing Records: 1 to 10 of 3914 matching your search criteria
FSM - Anything
Orlando
Florida
Let's be friends
Hi my name is Lynette. I am 31 years old. I am working towards becoming a Behavioral Specialist at a school for Autistic children that provides ABA therapy. I am a very fun loving person to be around with. I have been told numerous times I have a heart of gold. I love helping others. I love to cook and read when I can. You can always catch me singing whether to the radio or just to myself. I am looking for friends who would love to hang out and have fun. And who knows if it's meant to be more then we become more. But I am leaving that up to God to write my love story. So if you would like to

FSM - A Friend
Tustin
California
I enjoy hiking and being at one with nature, Yosemite is my favorite place on earth! I like taking pictures although I'm not a photographer. Listening to music is one of my favorite hobbies as well as spending time with friends and family. I enjoy walks in the park, walks on the beach, visiting museums, art exhibits, and spontaneous adventures. I enjoy the smell of rain, the taste of berries, sunrises, sunsets, and full moons; a good sense of humor, and seeing people smile.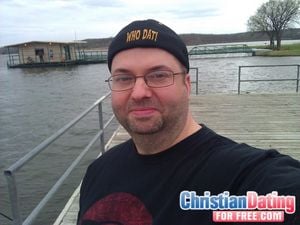 MSF - Anything
Tulsa
Oklahoma
hey
I don't like sports unless occasional UFC or WWE wrestling. I don't really keep up very much with those either. I would rather used that time doing something productive. NOTE: I ALSO AM NOT A SECOND CHOICE OR A BACKUP PLAN WAITING ON THE SIDELINES IN CASE A DATE OR RELATIONSHIP DOES NOT WORK OUT. If I found out if that's the case I will cut off all communication. I will forgive but wisdom tells me to run. lol Please notice I will not relocate. It's not up for debate and I want someone who is willing to. Alot of people can not and I understand. God bless you all. I'm a single father
MSF - A Marriage Partner
Holly
Michigan
Hi, I'm Matt. I am looking for a wonderful Christian woman for a lifelong relationship with and marriage. I attend a nice Non-Denominational Church in Clarkston, Michigan. I like to read, work out, concerts, movies, sports and the outdoors. My favorite Bible verse is Ecclesiastes 9:9. Have a blessed day.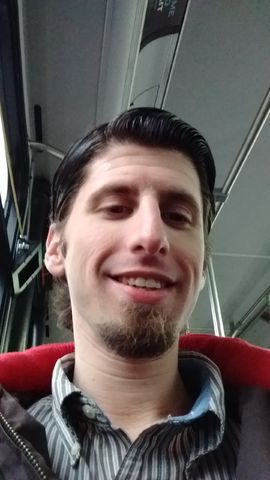 MSF - A Friend
Pawtucket
Rhode Island
Proverbs 3-5
Update: 12-02-17 Praise the Lord! I'm only here to meet someone who has the same beliefs as me. Now, I'm more than willing to understand as to why that person believes in that particular religion. The Father, Son, and Holy Spirit aren't three separate persons, or three separate gods. All glory to Jesus. The real truth is that it's three different manifestations. I don't believe in the trinity at all. I'm not open to debating, but we can have a open discussion regarding the trinity. You are entitled to your beliefs, so I would ask that you respect my beliefs. Please don't take it
FSM - A Friend
Sugar land
Texas
Ready to take it to the next level
I though i would throw some keywords that would describe what i like to do i love to travel,surprises,movies,music,sports, and last minute plans if you recognize yourself feel free to message me.

MSF - Anything
Hudson
North Carolina
Looking for a decent conversation
I am a gentleman, strong, hard working, caring and someone you can depend on. My yes means yes and my no means no. What you see is what you get, I have made my mistakes and I try to learn from them to be a better man that my Father in heaven can be proud of. I believe God comes first above everything else, then family and whatever is left over is third. Some have said that I am a man out of time because of my values and how I enjoy the simple pleasures in life. And yes my profile does say that I do not want kids, but there is a good reason for that and if you get to know me you will understand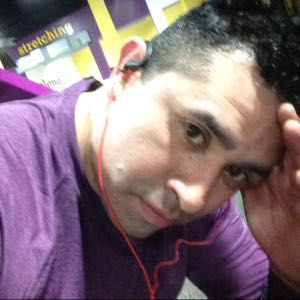 MSF - A Long Term Relationship
St. Paul
Minnesota
La pasión de mi corazón es mi Rey y Salvador!
Hi there my name is Amsi , I am a romantic,good listener, friendly love to laugh Loved to horror movies drama, love music play some keyboard and singing 🎤 there will be times in our lives when we have to choose between being love and being respected, always pick being respected, that love without respect was always fleeting but that respect could grow into real lasting love. Without respect love is lost, without caring love is boring, without honesty love is unhappy, without trust love is unstable:) I try to be active at church have been in missionary trips, worship team, love to hit th
FSM - A Friend
Winder
Georgia
Sabbath Keeper *(Saturday) 1 JOHN 5:2,3.
Hi I am s123 I like the simple things in life but most of all I love the Lord and and would like to meet someone to first become a friend then where ever that leads :stop: I would like to meet someone that is God fearing :angel:. I like movies, singing, music. I enjoy my work. I work retail, but enjoy computers.:applause: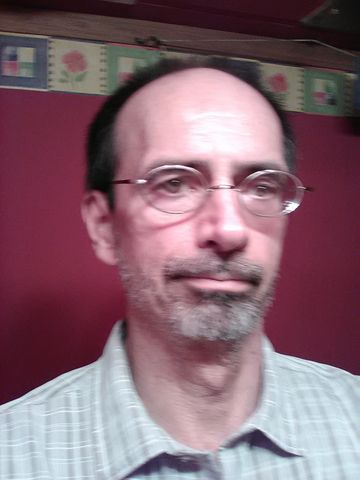 MSF - A Marriage Partner
seminole
Oklahoma
Who knows what the future might bring?
I see myself as a "glass half full" type of person. I always try to find the positive in anything I do. There are enough negative things in this world to bring you down, so why not look on the brighter side! I am looking for my best friend, someone I can laugh with and have a great time with whether it be over a cup of coffee or a relaxing glass of wine!!! I am very loving, attentive and tender. I believe that close relationships matter a lot in life and I am longing to build them with the right woman once and for life. I am very active and very open to new things, I am flexible and bel