Showing Records: 41 to 50 of 295402 matching your search criteria
FSM - A Marriage Partner
Bernville
Pennsylvania
Girl on a mission...for Christ
Goodnes, where to begin? I like a lot of things that start with "p". I've been a Christian since I was 6 and I rededicated my life to Christ when I was 23. Since then I have moved to MO for just over a year being at Child Evangelism Fellowship HQ. While there I also did Children's Ministry Institute and graduated. I am back home and looking to where God wants me to be. I love to serve others!! Looking for a man who is first a man after God's heart. I know that none are perfect, but a man who lives as much as possible accordance to the scriptures. Saving yourself for your spouse is the best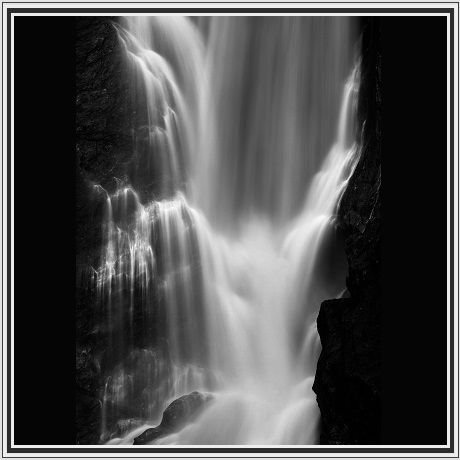 FSM - A Friend
none
Washington
A FRIEND IS THE BASIS FOR ANYTHING THAT MIGHT EVER BE GOOD
I AM SEEKING, FIRST - FRIENDSHIP... WHAT COMES AFTER THAT, I HAVE DECIDED TO TRY AND LEAVE SUCH THINGS IN GOD'S HANDS... I AM WILLING TO TRUST HIS JUDGMENT IN WHAT MIGHT BE THE PATH THAT I SHOULD FOLLOW... btw: IF I HAVE CONTACTED YOU, THEN I WILL POST A PHOTO PRIVATELY - IF YOU SHARE YOUR PHOTO FIRST, AND - IF YOU ASK...
MSF - A Long Term Relationship
West columbia
South Carolina
Easy going guy who love the lord. I would love to find someone who loves me for me and not change on me 2 to 3 yrs from now. I enjoy reading, fishing, working in my yard, traveling when there is time. Please love yourself and God
FSM - A Long Term Relationship
Kalispell
Montana
Waiting for Gods plan
Isn't it a challenge to write about ones self? I try to stay active, go to the gym and enjoy my church life. I have a small dog that is my best friend does most activities with me. I believe Gods plan is for love and happiness for everyone. Being single is so lonely and I have so much love to give. :heartpulse: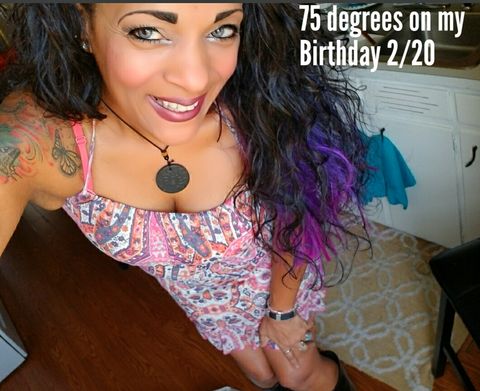 FSM - A Long Term Relationship
Mount Joy
Pennsylvania
An End Times Awakened Partner Would Be Great
A Rare Find... I am a Servants heart which got me in a lot of trouble by Serving people who did not serve our Father. This truly delayed me in spending quality time with the right person. My heart is so happy, inquisitive, positive, spontaneous and realistic. Everyone who knows me is shocked that I am dating because they know I have always served and adored the person in my life; but when the enemy tricks you to delay your destiny, you waste so much time with the wrong people thus pushing you out on the market again. After prayer and asking God to release me of a marriage "I soug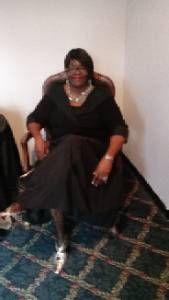 FSM - A Friend
Williamsburg
Virginia
I'm not looking for any games
I go by the name of Angela .I'm 57yrs old I have one son age 38 I'm a widow and love going to church serving the Lord.i go to Bible study on Wednesdays night and Sunday school on Sundays morning and regular service on Sundays .I'm a true women of God.
MSF - A Marriage Partner
Austin
Texas
Seeking Ms Right
Ill begin with saying that my past was not a bed of roses. I was born in kansas city mo yet grew up here in austin tx. During and after graduating from high school life for me took sort of a wrong turn. So i have been through some struggling times up until 2005 when i decided to change up from certain things (long story short). I began doing seasonal data entry and call center jobs thru staffing agencies. That was until i graduated from the southern careers institute with a certification in administrative assisting. i continued with the staffing agency thing up until now for a resume. currentl
MSF - A Marriage Partner
Somewhere
Michigan
Looking for serious relationship
I'm a very honest, kind, caring, giving, loving, sensual, romantic, passionate man. I'm looking for a sensual woman who loves romance, and for her to be my one and only lover. I have a passion for the United Kingdom. I have been several times. I like keeping fit as well. Good music is one of my passions. I love Celtic, Classical, Jazz, Blues, Motown, Old Beatles, Rolling Stones, most all British Rock & Roll. I have no drama in my life. Also, I don't like negative people. I love the English Countryside and English Pubs. I'm a Guinness man all the way. I love all cuisines of the world, espec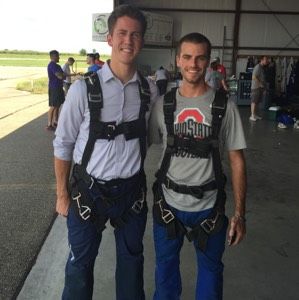 MSF - A Date
Grandview Heights
Ohio
I'm a Browns fan. If nothing else, you know I'm loyal.
MSF - A Marriage Partner
Hobart
Indiana
Faithful Christian Man
Hard working Christian man who does his best to put God first everyday. I am very active in my church. When I mean very active in my church I mean very active. I am an usher, I am on two committees in my church, and I also am involved with teaching the youth in my church. I like to volunteer. I also work hard at my job. I strongly believe in the golden rule and respecting people. I like to listen to Christian music, country music, and oldies like the beatles and elvis presley. My hobbies in doing puzzle books, watching tv, and reading. I also believe spending time with family is impor