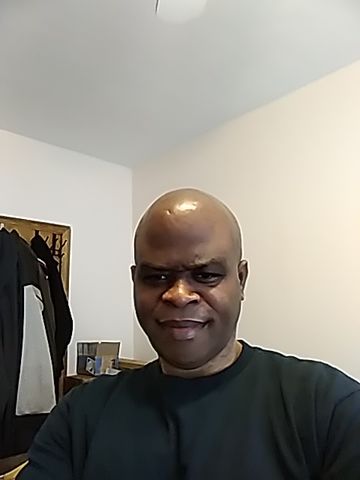 Friendz1st
Willing to meet you anywhere - except hell. Just be
Gender

Male

| 51
Country

United States
City

Temporarily in Chicago
State

Illinois
Height

5'7"
Last Login Date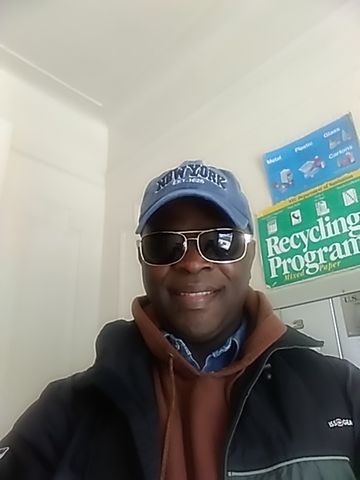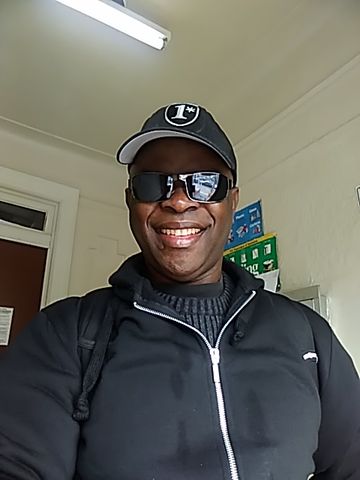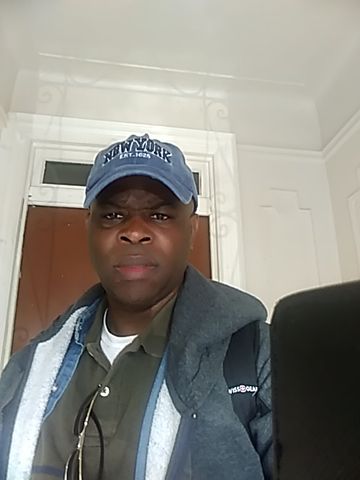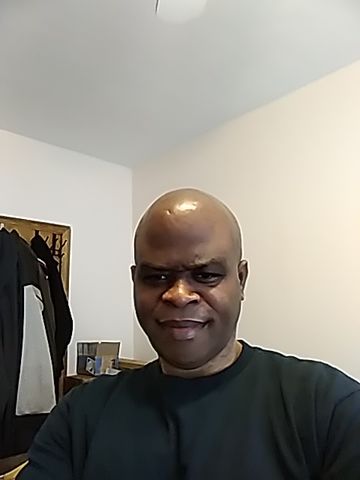 Age

51
Eye Color

Brown
Body Type

Average
Hair Color

Bald
Ethnicity

Caribbean
Denomination

All-mighty God
Looking For

A Long Term Relationship
Church Name

All of All-mighty God's people
Church Attendance

No answer
Church Raised In

No answer
Do you drink?

No
Smoker

No
Willing to relocate?

Sure, why not
Marital Status

Single
Do you have children?

Yes
Do you want children?

Undecided/Open
Education Level

4 Yr College Degree
My Profession

self emplyoed
Interests

For now it's connecting with that one potential 'forever' - wherever she might be in this world or held up in heaven somewhere
About Me

SUMMARY
Currently in the Midwest but continuing to embark into a new chapter - a new phase - of my life that is to involve a new "forever" - partner, playmate, best friend and companion; possibly a new city, state and/or even country (if necessary - God's will be done).

My immediate wish is to find and connect with this one particular individual (wherever she might be), who is also looking to welcome that one special someone in her life, so we could look into the possibility of starting this new and exciting journey together - carving our own future, writing our own history, establishing our own norms, serving, and just enjoying this wonderful life of oneness together

ABOUT ME
Well let's just say I was made and fashioned for you. I have a heart and it's through it I try to live. I'm driven by conviction and inward passion. My entire life is built around two main disciplines - faith and consciousness. They are what I draw from. I'm not a crowd-pleaser or follower but instead an independent thinker who find it necessary to search out truths and accept responsibility for my decisions and actions. I believe, In some cases, my right can be your wrong - hence, it needs not be about always being right or wrong but instead finding an equilibrium or common ground. I am ambitious, don't try to live beyond my means, take care of my own and yet remain conscious of others. Finally, I am committed to God and in being part of His People but not religion - I am a follower of Christ and not religion - a supporter of The Church but not any one particular denomination. Christianity, to me, is not what I believe, what I want, nor what I like, but rather, it's about being a follower of Christ - what He believes, what He wants, what he likes, ....."that they may be one even as you and I Father are one". This is my new-found conviction and the premise on which I'm called (close to 20 years now). Hence, my passionate remains seeing God's People come together and represent The Body of Christ - The Church - and is committed to remaining true to that.


ABOUT YOU :heartpulse
Though I'll only know for sure when I find you, I do have an idea of who you are already. Simple! You're a beautiful soul lodged into a nice body. You are Godly - having a heart for God but not necessarily for religion. You try to take good care of yourself and/or wish to do even better. Your smile isn't just a facade but instead a true expression of the real sweet and beautiful person inside. You have a servant's heart - not overtaken by pride but adorned with humility. You are both emotionally and spiritually matured or on your way there. Certainly, we appeal to each other both emotionally and physically, and we are connected spiritually.

DECISION TIME (Allow me to help you figure it out :-)
If what you've been wishing for is a guy who will keep the Father as the number one priority while making you the central focus of his life - his world; one who will cover you in prayer and fast on your behalf; one who will accept you for who you are - celebrating your strengths and supporting you where you may be weak; one who will carry your burden and help ease your pain; one who will respect you and treat you with the dignity that you deserve; one who will attend to you as his pride and joy; one who will work tirelessly to put a smile on your face and in seeking to maintain the same; one who will give his all to becoming one with you - like a tightly fitted nut and bolt - seized over time - becoming one heart, with one mind, having one voice, inseparable - come hellfire; one who will be your greatest fan, best friend, and most loyal companion; one with whom you will never feel lonely, bored, or discontented; one who would work overtime and off schedule to ensure that you are completely - wholly and totally -satisfied; one who will prioritize game nights, movie nights, dinner nights, and "doing it" nights with you - over TV, sports, friends or other such interests.

By all means, if you think such a guy would be your ideal guy or at least an acceptable compromise, then your prayers have just been answered. So, no need to act all dignified or allow yourself to succumb to fear, shame or shyness - grab the courage and say hello - this celebration is long overdue. And while you're at it, you may as well need to let me know what type of stone you prefer - diamonds, rubies or sapphires :-).

NOTE TO READER: "PERSONAL PROFILE" ENDS HERE. Following are extra material I felt like sharing.
=================== ==================== ====================== ==================== ====================
First Date

EXTRA EXTRA - READ AT YOUR OWN PLEASURE!!!

Again, THIS IS NOT NECESSARILY PART OF MY PROFILE. I'm simply expressing my thoughts here. As an "expressionist," I find writing to be a great and pleasurable medium of expression. Actually, it's much like lovemaking - just keep going - no end in sight. Oh yes, and it depends on the "subject matter". Wow, did I really say that?)

BEAUTY OR ATTRACTION - AS IT RELATES TO RELATIONSHIPS!!

Certainly, God knew what He was doing when he created us and in putting us together the way He did. I mean who doesn't like to feast their eyes on something so beautiful that it causes a biological disruption on the inside. Their is no doubt that a woman (I really can't tell about the man) is one of the most beautiful creatures ever created. But the question still remains, is a relationship all about a beautiful fixture fixed in a home or even spread out on a bed?

Oh yes, thank you Jesus, Father God, and The Holy Ghost - for pretty cheeks, tender lips, and firm hips. But is that really it - I mean is that all?

The fact is, beauty or attraction will allow two people to set eyes on each other and may even help BRING those two together - but it will definitely take more to KEEP them together. Relationships are held together by the bond two people have together that is only made possible as a result of their compatibility and hence their 'relatability' (the ability to relate) to each other.

COMPATIBILITY AND 'RELATABILITY'

Compatibility and 'relatability' speaks to/of one's personality - not beauty (looks), culture, orientation, social status - or any of those other stuff for that matter.

I should also point out that compatibility doesn't necessarily mean "same" or "similar" but instead complimentary. For example, to keep a structure sturdy, it wouldn't necessarily make sense to have all bolts and no complimentary nuts - else the stability of such a structure would still be lacking. Instead you would need bolts and complimentary nuts (those that could fit nicely onto the bolts or into which those bolts could fit into perfectly) in order to ensure a strong and sturdy structure. The same is true with relationships. If you were to put two people who are alike or similar together, In most cases, neither would be able to provide strength or support to the other when it's most needed and where it's most needed. Fine, the two might agree that it's pizza for dinner every night but neither would be in a position to encourage the other to have salad one or two nights. Also, how would arguments ever get resolved - when both individuals are thinking the same - that they are right and the other is wrong.

Now a little about 'relatability'. First, I would like to point out that there's a difference between liking someone and being able to relate to him/her. Also, the strength of a relationship isn't necessarily based on whether or not you like someone, but more so, it's dependent on whether or not you're able to relate to that individual. It is often said that no one is perfect. Hence, if the saying is correct, it would mean that we all do have certain rough spots with which others must contend. It is, therefore, the wisdom to know or discover each other's rough spots and the ability to relate to those unpleasantries that will decide the strength of the relationship - for certainly, there is much to like and enjoy about a bouquet of beautiful red roses, but even so, there may be thorns lurking between, behind or beneath those soft beautiful petals with which we may have to deal.

ABOUT PERSONALITY

And do I even need to explain personality? I'll just say this: Personality speaks of who the person is or has become - it is what makes the person do what he or she does - behaves how he or she behaves - or relates in the way that he or she relates. And so the body embodies the person while the person produces or expresses the personality - which is the life or nature of the person.

Now, please understand that a person isn't just determined at birth and, therefore, personalities are not only innate. Instead, persons (and hence, personalities) can be formed or take shape throughout the lifespan of the individual. This is so because persons and, therefore, personalities are formed through various lifeforms (spirits). These lifeforms can be inherited through conception & birth - as indicated earlier, or adopted (voluntarily - by invitation or acceptance, or involuntarily - through force or by way of submission).

For example, if an individual is born with (at birth), invites or is made subjected to (later down in life) the spirit of anger, it should be expected that such an individual will display a rather mean and miserable personality. The opposite is also true in that if one is born with, accepts or is made to submit to the spirit of joy, we should expect the result of a warm and happy personality.

Now note, spirits love two things - company and comfort. We should understand that because, as the host (of spirits), we love the same. And so when a spirit moves into a territory, it brings with it all of its/his/her friends and relatives - with all of their belongings. So, imagine anger bringing along with it bitterness, unfriendliness, 'meaness' and a host of others (with all their belongings) into an individual. And now, imagine you're trying to date or be with someone who has all those multitudes of spirits - with all their luggage/baggage. Certainly, if there is no compatibility, the risk for conflict is enormous. Hence the reason for so many divorce.

So, to re-emphasize, I am of the view that the cause(s) for failed relationships or marriages among the redeemed are not socially, economically, or physically based (as society would have us believe) - but instead, they are spiritually and/or emotionally rooted. It all depends, therefore, on how susceptible we are and, therefore, how exposed the relationship is to be influenced by the enemy and his agents. I will even venture further to say that the survival of our marriage is going to depend largely on the level of our SPIRITUAL MATURITY and EMOTIONAL STABILITY - for demons are not phased by how educated we are, how great of a career we have, how fine of a shape our bodies are in - and they are definitely not deterred by how well we are able to quote the apostle Paul or our many other religious accolades. Instead, demons are restricted, in part, by how well you and I know God personally and our ability to personally relate to and be guided by Him. A challenge for them also exist when they know that we can identify and withstand both they/them and their devices. Therefore, we (as habitats of spirits) must be able to first discern them; be willing, ready and strong enough to withstand them; and be ever so vigilant in seeking to protect ourselves, the one whom we love, and the relationship we share together

========


FOR NOTIFICATION PURPOSE: I think I should point out that I no longer consider myself as what some would call a "conventional Christian" - being confined to a particular religion/denomination and/or conforming to its norms. In other words, having pledged my allegiance to the Father, my commitment/devotion is to Him and not religion - hence my loyalty is to the One True Church and not to any one specific denomination. I am a member of this One True Church which consists of all those who have responded positively to the call of the Father in surrendering their lives unto Him. Individual membership of such a Church is marked by The Spirit of God within the individual and not necessarily by how he/she has been indoctrinated by religion. Furthermore, I am committed to seeing God's people (The Church) come together - the body of Christ be unified as one. The division the enemy has created and has caused to permeate and perpetuate among God's family (The Church) makes The Father's heart bleed. It restricts the working of God among His people and distorts the true image and representation of Christ on earth. Therefore, with all I know and have been convicted of, It remains my duty and commitment to live accordingly and promote the same.

WARNING:
Any institution or individual using this site or any of it's associated sites for studies or projects, you DO NOT have permission to use any of my profile or pictures in any form or forum both current and future. If you do, it will be considered a violation of my privacy and will be subject to legal ramifications.
Account Settings (To message Friendz1st you must meet the following criteria.)



Any Age.
Must not Smoke.
Send an abuse report regarding Friendz1st's Language, Images or other account details
If you suspect this member is a SCAMMER or is being deceitful PLEASE CLICK HERE and let us know so that we can check them out