Free Christian Singles Dating in Oklahoma
Oklahoma Christian dating. Meet quality Christian Singles in Oklahoma. Christian Dating For Free (CDFF) is the #1 Online Christian service for meeting quality Christian Singles in Oklahoma.
Showing Records: 1 to 10 of 5188 matching your search criteria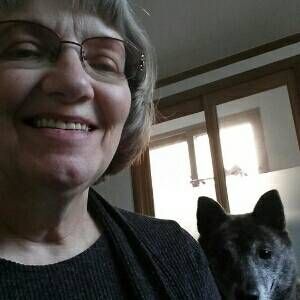 FSM - Anything
Okc
Oklahoma
Are YOU the one?
Hello, Presently I live in S. KOREA. I am planning to relocate in the late Spring to Israel.... Or in the L-rd's timing... I am an English Native speaker... As far as how I am seen... I am told that I am nice, kind. I enjoy helping people. I am passionate about teaching English. I do love to teach English... My dream is to one day be as passionate about talking to others about my L-rd. I am happy. I have been alone, for a lot of years. I have been very happy with just my pooch. I'd like ro see if I could find someone to be happy with.
FSM - A Marriage Partner
Bixby
Oklahoma
Looking for my last love
I am a single mother looking for a love to with stand the test of time. I want someone to stand beside me and love me for who I am and how wants to be loved the same in return. I am aslo looking for someone who is willing to be a good example for my son teach him how to be a godly man.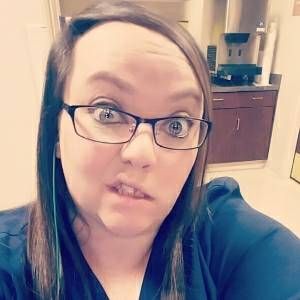 FSM - A Friend
Chandler
Oklahoma
Clap your hands and stomp your feet until you find that gospel beat.... :)
I'm a pretty laid back person. I can't tolerate people who lie to me or people who cheat. I hate to make that the second line in my about me section but it is an important part of me. I'm a very honest person, so feel free to ask whatever you like. I'm divorced, Never thought that would be something that I would say but, here I am. I enjoy learning new things and I'm always up for some good conversation. I absolutely love music and art. Sadly I wasn't blessed with the singing voice but I can draw a little. We are our own worst critic I guess so maybe I'll post some pictures of what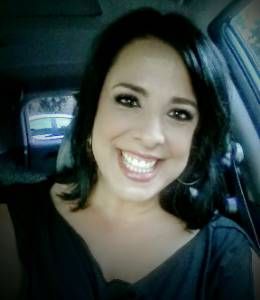 FSM - Anything
Tulsa
Oklahoma
"I like smiling, smiling's my favorite."
I'm Italian, so you'll never go hungry. I love the Lord, and believe strongly in relationship over religion. I am convinced that there is always something to feel grateful for and to smile about. And I am passionate about mentoring and discipling young people, "I believe the children are our future". Lol, no, but really I do.
FSM - Anything
broken arrow
Oklahoma
sweet
I'm the one on the right. :) Where do I begin? Well, I work in the mental health field, specializing in working with very young children and their families. I also work with children who are autistic. Some days I don't get paid enough for what I do.:) My job can be very rewarding and other days it is very draining. Some days just want to come home to a great guy that will hold me and not have to talk about the days events. I mention my job first because it takes a lot of my time. But then again, I am ready to start focusing on my life. I enjoy plays, movies, the casino on occasion, cookin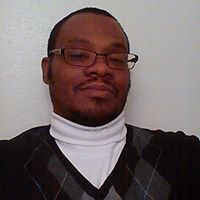 MSF - A Marriage Partner
lawton
Oklahoma
Looking for my one and only
Well 2 years ago i was in a coma that took all my memory's of my life befor that day. I have spent the last two years restarting my life. Looking for a kind careing woman who want a good kind man. If your not from the U.S.A dont message me.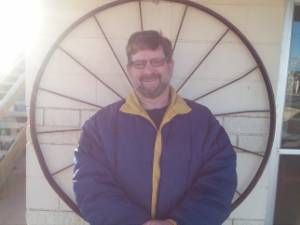 MSF - A Marriage Partner
Guymon
Oklahoma
Put trust in God and lean not to your own understanding...
Country man that loves farm animals chickens,, and dogs. Country life. Wanting someone with the same interests. Love raisin baby chickens and birds.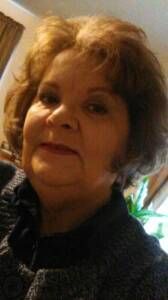 FSM - A Long Term Relationship
Chouteau
Oklahoma
Rubies are hard to find.
Authentic Christian woman wants to meet a real Christian gentleman who would like to work toward a long term relationship and a ministry.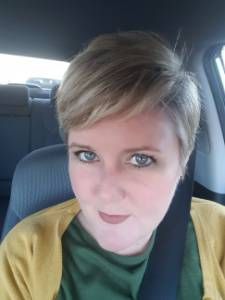 FSM - Anything
Oklahoma City
Oklahoma
It's my do-over
EFSP Love language- Acts of Service followed by Physical touch I'm just a genuine girl who's turned her world upside down. GOD has given me my tribe for this season of my life but something is missing. I have hope for the future and know that in His perfect timing the desires of my heart will be fulfilled more than I could have ever imagined. He likes to show off that way. I have 3 kids who are with me 1/2 time and 2 hedgehogs. Ha!! I'm learning to live simply. Learning to see the "burning bushes" in my everyday life. I've got the joy joy joy joy down in my heart though some days it surface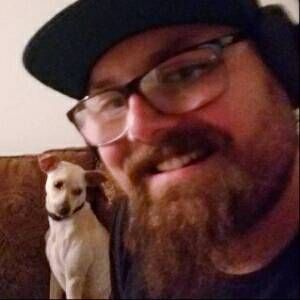 MSF - A Marriage Partner
Midwest City
Oklahoma
New to this
Hey, I'm Chris I love music and play guitar in two bands. A Psychobilly Punk Rock band and a Doom Sludge Acoustic Metal band. Love it! I have a day job and am in School for Psychology. Avid Indoorsman I am Christian and try to do good and also serve at my church multiple times a week. All about self improvement and I attend a lot of self help events with my church and also host a Men's group on Thursday evenings at my place. Sunday I'm at church volunteering and making coffee and tea and also usher. Wednesday night is Youth Night at Church and I am one of the cooks. This is definitely
FSM - A Worship Partner
Wewoka
Oklahoma
Love is a choice not just an emotion
I Love the Lord with all of me. I want to be married again, to someone who will take the leadership roll that GOD intended him to be. Would love to meet a Pastor, leader in worship, some one who is active in the church , evangelist, teacher, someone who really loves the Lord. No game players, life is to short. And we don't know when, JESUS will return If u r really interested contact me if not don't bother. I want the one the Lord wants me to have, and won't settle for less.. Man of integrity. Absolutely!! No smokers, if u smoke pass me by..
FSM - A Long Term Relationship
Oklahoma City
Oklahoma
In HIS Timing
I am a focused, CHRIST-centered lady. I realize that I am nothing without JESUS CHRIST and everything with HIM. I am a very optimistic, confident woman that choose to enjoy life daily and to the fullest. GOD has and is graciously pruning me that I may continue to grow in HIS Grace and Love toward others. I embrace talking, listening, as well as silence. My preference with online dating is to leave all typing online and talking for the phone! So please only ask for my number when you are ready to conversate; otherwise let's leave the 'getting-to-know-you phase' online, thanks :-)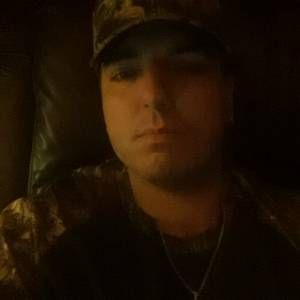 MSF - Anything
Braggs
Oklahoma
To find the Love of my life.
I want to find a strong, but sensitive Lady, that is looking for a life friend, life partner, someone to hang out with and fall deed in love with. I am a loner but can be very social. I Love knowledge. I usually have a serious look on Me but can be very happy. I can be playful, and goof around. I care about my future hardcore and am learning to make better choices for my future. I love to help and give if anyone needs it. I can also be very loving. I Love to hold my Partner and make them smile and comfort them but I can also give them space if that's what they want. Something I learned fro