Showing Records: 81 to 90 of 666 matching your search criteria
FSM - A Friend
..
North Carolina
God First...Everything else falls in Place ☺
Falling More in love with Jesus everyday!! I love to sing, worship, and spreading the gospel of Christ! I enjoy making others smile! I'm very active in the church, and I love studying the Word. Furthermkre, I enjoy the outdoors, sports, shopping, bowling..just having fun!
MSF - A Marriage Partner
New York City
New York
Christian for a Traditional Wife
I grew up in a small suburban town in New England. Frankly, I'd characterize much of childhood as idyllic. I was raised by my mother and father and they cared deeply about my own and my brother's development and education. We went to Church weekly and they sent us to Catholic schools. For most of my childhood and adolescent life we went on at least one summer vacation. It has made me realize how important a solid family life is and has made me determined to give the same to my own children. I'm getting a PhD in Economics, I have about one year left in the program. I will either work a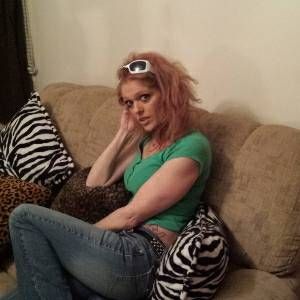 FSM - A Long Term Relationship
Lindenhurst
New York
Good hearted person looking for my one and only
I'm a good-hearted caring person I like to live life to the fullest each day as I feel I'm a blessed person I'm a jokester and love a good laugh I'm not looking for any game players if you're a game player please move on I would like to meet somebody who is also looking for a serious relationship so let's meet and see where the path of life might take us
MSF - A Friend
Naperville
Illinois
(Cheesy pickup line)
Hey! I am Alfredo and I was born and raised in the metropolitan area of Chicago. I come from of a very close knit family. I have been blessed to be raised in the home that I was raised in. I was raised in church from the age of five. It was not until I was nine years of age that I got saved. I have not always lived for Him but his mercy and forgiveness is vast! ABOUT ME: I am a lot of fun. I am always . I am easy to talk to. I am a good listener. I love to work. I am very driven. I am pretty romantic. I like to cook. I bake a little. I enjoy nights in just as much as I enjoy going dow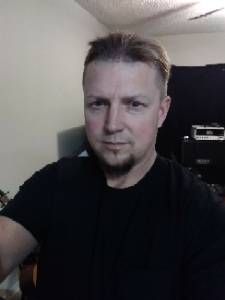 MSF - Anything
Irving
Texas
looking for a Christian Woman
Hi, I'm Steve. I am a Christian man seeking a Christian woman. I understand this doesn't happen overnight, but I am hoping to eventually find my best friend and life's companion. I enjoy doing many different things, writing/playing music (i play guitar, sing, and play a little keyboards, my favorite kind of music is 80s rock and metal) spending time practicing/rehearsing with my band, movies, and being active etc., but really, almost anything is fun with the right person to share it with. I have been married twice and divorced twice. My first marriage ended in 2003 when I decided to liv
MSF - A Long Term Relationship
Kirtland
Ohio
Kind, thoughtful, and caring man looking for compassionate woman who enjoys the outdoors and simple things that life offers.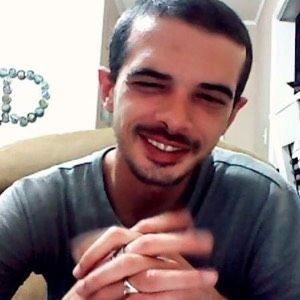 MSF - A Long Term Relationship
Lincolnton
North Carolina
Hebrews 11:1
My name is David, I am a single parent and self employed in online marketing. I sell vintage and antique goods, used and new things, many other collectible things and just random stuff, stuff like from my garage and things laying around I have no use for. I Don't make a whole lot of money but still, better then no money at all. Although... I'm actually broke at the moment, and looking for another job on the side to invest more into my online business. I Would love to meet someone with the same interest and knowledge in the online marketing world, someone I can make a life partner, settle do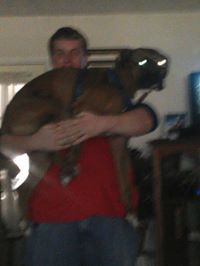 MSF - Anything
Chiefland
Florida
Looking for a compassionate and loving guy wish caring,you found me
I like action, Sci-Fi and super hero movies just as much as zombie movies, a lso cooking a wide variety of foods, and going to fortwalton beach,I'm a very good cook and want to continue learning making more types of dishes. I would love to find someone who likes to joke around and have fun. I went to culinary arts school at the grand Hyatt hotel in Tampa where I learned how to cook some amazing foods. I'm hoping to find someone to enjoy the fun things in life and to spend time together and being compassionate and loving to one another while we follow through gods eyes.
MSF - A Marriage Partner
Raleigh
North Carolina
Threefold flame
 I am my FATHERS eagle and within me, a DIVINE light driving away darkness From a distance, I ride my black stallion of Faith. Galloping on the trails of life in search of love. I close my eyes, smiling about a future that flames from a present spark that ignites intelligent, respectful conversation. I extend you my hand in words of truth. Touch the fingertips of my introduction and allow what can be, to be. Don`t allow the distance between us to contain conversation. Life's too short, so Stress starves on my plate of life, as I feed it not. I take my daily dosage of laughter and enjoy the
MSF - A Marriage Partner
Utica
New York
Angel Calling..
When it comes to online dating, you never know who it is you are going to meet. You might meet a scammer or you might meet a spammer but, then again you might meet the one you can't live without, the love of your life in fact the one God has chosen for you!! Please don't look at me as a Handsome man. I am much more alluring inside. I AM Looking for good spiritual friends and a good spirited woman to give my all to. Someone who puts God first that is. I AM also hoping to find True Love! ! ! I AM not here to play games or waste my time or yours for that matter. I AM here for someone Re