Showing Records: 71 to 80 of 673 matching your search criteria
MSF - A Long Term Relationship
New Smyrna Beach
Florida
im ready
Quite, have a good heart
MSF - A Marriage Partner
Freehold
New Jersey
He who findeth a wife...
Not perfect but a TRUE man of God! Doing the will of God... I love music with a passion! (Make some pretty dope beats) lol Introvert - but never shy! I just like to chill and observe...but love to laugh and be around good spirited people! I'm looking for a friend- potential partner- someone who desires to serve Hod with all their heart, mind, body, and soul! Most importantly we just have to be what God wants to bless as a union. Not asking for much... God knows what He's doing!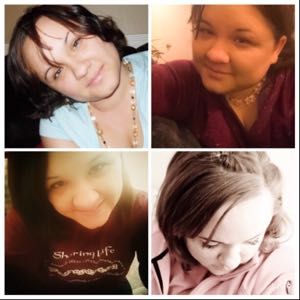 FSM - A Marriage Partner
Glendale
Arizona
Show me you wanna be chased....... :)
My name is Sara! I am a Protestant Christian within the Judeo-Christian faith! Jesus is the center and source of my values. I am searching for someone AMAZING to love relentlessly and stand with as my forever date! I am devoted to God and I desire to present myself as an authentic and studied worshipper and follower of Yeshua Messiah, Jesus Christ. I stand firm in my faith aiming to seek the heart of God in everything I do. I am a very thoughtful, gracious, talented, personable, bubbly, open-minded, intellectual, funny, probably elaborate, and enjoyable girl! HAHA. :) Im not sure I have eve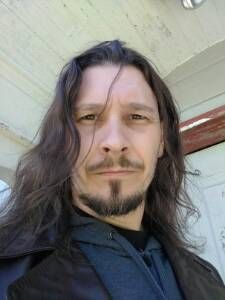 MSF - A Friend
Bluffton
Ohio
Jeremiah 17:5, Ecclesiastes 1:18, Romans 12:2, James 4:4, Luke 6:26
I am Cherokee/French, extremely easy going, and living on the precipice of the crowd. "On the outside looking in" as they say, and extremely content with that. I am looking for an intelligent and wise woman with Christ's love in her heart, and no fear of this world and its strange ways. Consversation and snuggles are important to me, though space and privacy is too. I am no friend of vaniture culture, pop culture, sports culture, war culture, politics, etc. And though I have friends who are deeply rooted in these things and more; I am looking for something special in regards to a woman I wou
MSF - A Long Term Relationship
Green river
Wyoming
Hello
I am very ambitious and motivated. I am really happy where l am at the moment but haven't ruled out a change. I love outdoor activities and many sport.ln fact just getting away from the city is a great feeling.l am truly looking forward to finding the person l am going to be with for the rest of my life .l can't wait and my word when l find that person it's going to be the best thing ever.l've a lot love to offer the "one" person l am looking for . My ideal match - if l had one word it would be someone sweet. They'd have something enchanting and captivating about them .They'd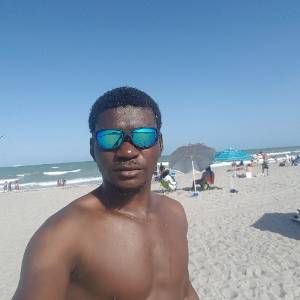 MSF - A Long Term Relationship
Merritt island
Florida
Am fun, easy going and cool headed. work 48 to 50hrs everyweek, hard to go out after a long day of work but I still try to do fun stuff every now and then. hoping to find someone with goals and drive.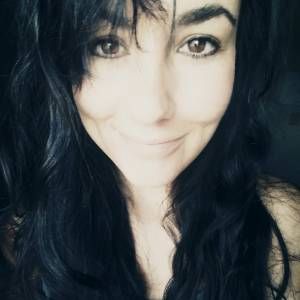 FSM - A Long Term Relationship
Wilmington
North Carolina
Whatever you do, do it all for the glory of God. 1 Corinthians 10:31
I love all sorts of things and I'm pretty easy going. I spend my time with friends, going to the gym, working on my future and of course my faith, which is something I practice daily not just on a Sunday. I think it'd be amazing to be able to share that with someone and to grow and learn with them. I'm learning how to play guitar....It's slow going, but I can definitely jam out the Star Spangled Banner. I love anything outside, definitely have a love for summer. Silliness, honesty, good communication, and living a stress free life are important. I'd much rather talk to get to know one anoth
MSF - A Friend
FORT COLLINS
Colorado
SEEKING LIFE PARTNER AC/DC
Looking for friendship leading to LTR let's start by talking .. Life is short so...Break a few rules... Forgive quickly...Kiss slowly... Love truly...Laugh uncontrollably... and...NEVER...regret anything or anyone who makes you smile ; ) I'm a very easy going, creative, loyal, sensual and passionate person ...Take charge by nature Looking for good times and commitment. Friend and confidant would be Ideal. Caring woman to live mtual communication and understanding Big help around the house in many ways Fill in the blanks in person Seventy Two years is a lot to talk about Let's to
FSM - Anything
Anytown
Missouri
Serious Christian
I love God, my daughter, honesty and laughter. I hate gossip, drama, pettiness and every other sin. I can blather on and on about a variety of topics, but especially any type of art. My life goals are to take more road trips, make more friends, learn about more cultures and foremost, become more Christ-like.
MSF - Anything
Lexington
Tennessee
Stop focusing on circumstances, focus on God, then watch God turn those circumstances into Greatness
I'm a combat veteran with 2 deployments to Afghanistan, I drive a truck now and love it. I'm one of the easiest people to get to know, I love being at peace with god and not stressed. God has to be first in relationships or marriage or you will never succeed or be happy. In these days of times the world has so many people deceived on truth, and what a real woman or man is about. Its not about money, wealth ,cars, or the best job. Id rather live a Godly life and be lonely then eternity of hell because of so called happiness on earth.If you wanna know just message me