Showing Records: 21 to 30 of 873 matching your search criteria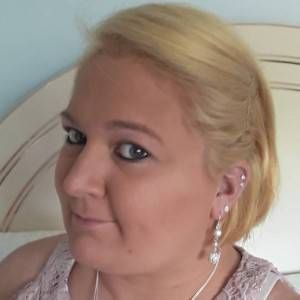 FSM - A Marriage Partner
Chicago
Illinois
Find me a Mr. Right
sweet,love-able, caring, honest,trust-worthy,religious, good heart, fun, love to laugh, bubbly personality, funny, lil shy.hehe. im really a genuine and down to earth person,and religion is number 1 focus to me too. I was raised as a roman catholic all my life,and im very proud of it,and i have strong beliefs and want to meet the same in a partner :) im really looking for my bestfriend, my long term partner, someone i can share everything with, and someone to show me what real love is about. I want someone to show me the world basically, and just have fun and be silly with me too. Im also ope
MSF - A Long Term Relationship
Mt clemens
Michigan
It all starts with a little faith.
I'm pretty easy going. Tired of head games. I'm ready to settle down. Just looking for someone who I can relate to and who is real. I'm the kind of guy who says what I mean and mean what I say. Old fashioned in some regards.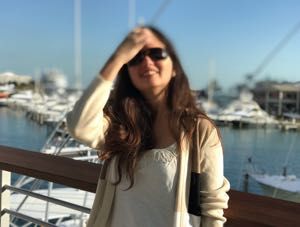 FSM - A Friend
South
Florida
I believe that any good relationship starts with a good friendship! I love traveling and admiring nature, enjoy good food, movies, series... I have a wonderful son grown ! I'm Brazilian in love with the USA ! Jesus Christ is All in my life !!!
MSF - A Date
Clifton
New Jersey
God is the center
Hi! Im just a work in progress, not perfect but workibg on my inperfections and always whiling to put a smile on your face with my funny self lol....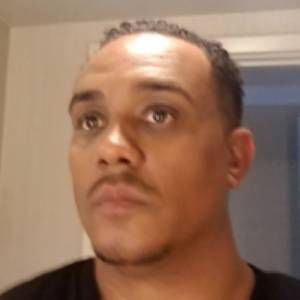 MSF - A Marriage Partner
Los Angeles
California
"Making Possibilities Happen"
My name is Tim, located in Los Angeles, Ca. Definitely the Lord has had his hand on me throughout my childhood, including my adult years. Through trials, tribulations, obedience and sacrifice, HE has created a leader that has influence in different capacities. Many times I felt like quitting because I didnt measure up to many. "The last shall be 1st" screams my name. As I look back, I would not change anything but submit much earlier. I have been divorced for 7 years and so thankful, it took those years to completely heal. The worse thing about relationships, people bring there unresolved i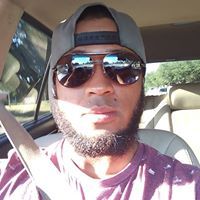 MSF - A Long Term Relationship
Dallas
Texas
Cariñoso, atento, trabajador, si tienes alguna otra pregunta en cuanto a mi, solo escribeme y podremos conocernos un poco mas. Estoy seguto que nos llevaremos muy bien y podremos ser el uno para el otro

MSF - A Marriage Partner
Charlotte
North Carolina
Looking For That Special Someone!
I'm a praise and worship leader at my assembly. I have the psalmist gift and have the office of Prophet at my assembly. I'm in the leadership and I have my own prophetic ministry. I'm an inventor of technological processes and a highly intelligent person in many fields and interests (tired of certain ladies assuming I'm not intelligent cause my long hair!) I'm a world class singer in a rock band and my music is in three movies which I negotiated these deals. My interests are: Singing, guitars, inventing things, I love working out,martial arts,music,great movies especially sci fi, boating and j
MSF - A Friend
Republic
Missouri
Faith is not believing that God can, it is knowing That God will
I am a caring, passionate, God fearing Man. I enjoy outdoor activities and hanging out with family and friends. My situation is different than most on this site. I am currently married my wife has stage 4 cancer and is on hospice. My wife wants me to happy when she passes. If I have learned anything life goes so fast enjoy each day tell your family and friends how much you love them because tomorrow is not promised live life to the fullest no regrets you only get one shot at this so take advantage. of every opportunity and turn your negatives into positives. God will always be there for you P
MSF - An Activity Partner
Shorewood
Illinois
I bet you can't out cook me, or beat me monopoly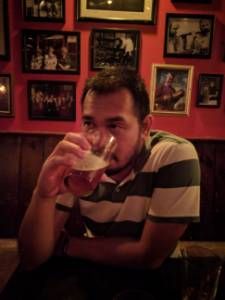 MSF - Anything
Manchester
New Hampshire
Hi I am Tim. I like snowboarding, playing guitar, soccer and volleyball. Recently I like reading C.S. Lewis books such as Great Divorce. I am still reading more of his books such as reflection on the psalms, problem of pain etc. I do soccer every week with my co worker. I also joined volleyball league and do some pick up volleyball. I sing and play guitar also everyday. Even I am not a good singer but I enjoy to do that when I am alone and to express my self. Sometimes I recorded them just for my collection. I am from Indonesia, I got my degree in electrical engineer in Japan and came to