Testimonials
Miley & Rich
May 29, 2015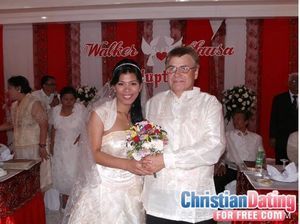 We got married 6/22/2013 through CDFF. We are so happy and thankful
Juliet & Johannes
May 26, 2015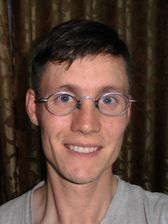 Veronica & Jay
May 24, 2015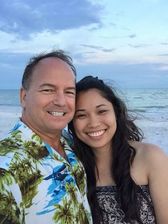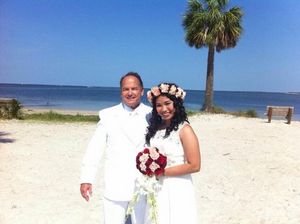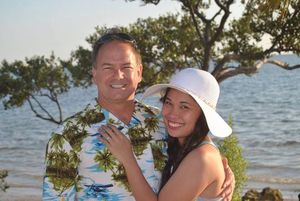 Thank you cdff. I found my God given man last Aug 24, 2014, and now we are happily married! I am from the Philippines and my husband is from Florida but God brought us together and answered our prayers and He used this site as an instrument for us to meet and find love. God bless this site and more power to all the staff and thank you!
Marites & Rey
May 24, 2015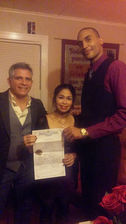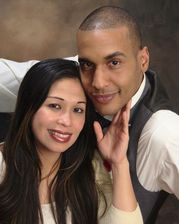 Thank you very much, CDFF!

We are in the process of moving my wife, Marites, here to America from De Nederlands. She is the best thing that has every happened to me. We will shoot you our stories and more pictures very soon! Thank God for you guys. No more searching for us because of YOU!

Many Blessing to your site!
Svetlaya & Shawn
May 19, 2015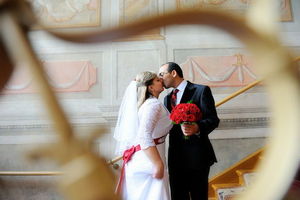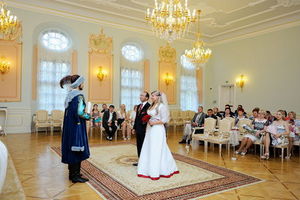 PLEASE TO SHARE WITH YOU MY WEDDING TESTIMONY!!))))
I HAVE FOUND MY SWEET HEART AND LIFE PARTNER WHO IS A BELARUSIAN
PEDIATRICIAN AND WE GOT MARRIED ON JULY 12 2014!!!! :)(:

GOD BLESS YOU ALL ...
Shawn
Susan & Jonathan
May 18, 2015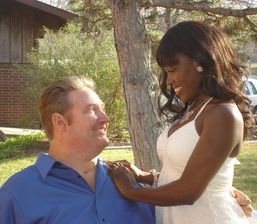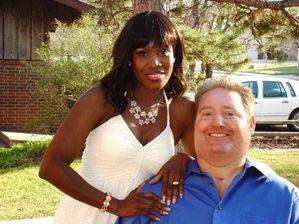 Jonathan: We started talking on July 17 2014 on cdff, we hit it off right away, talking on the phone everyday. We took our time to get to know each other before we met on Feb 6 2015 for the first time. It was great finally meeting and seeing the person you been talking too for so long. We knew right away that we would be together. So I asked her after valentines day if she would marry me and she said yes. I am from Kansas and she is from New York so there was some distance between us and different background and culture. But it just works great and we have so much in common. We were married on March 27 2015 and are just loving married life. We would like to thank Christian dating and God for putting us together and finding each other on this site.

Susan: Well I would like to start by saying thank God for cdff ,I saw a young cute married couple on You Tube ,they looked so in love and happy that I wanted to know more about them. I learned that they met on cdff , well it took me about a month or so late to work up the courage to sign on cdff and a prayer, it was my first time ever on any dating site ,so it was a little bit of a rocky start, but my prayers were answered in less than a months time. I met this handsome beautiful blue eyed wonderful Christian cowboy as I like to call him, he has the biggest heart and a gorgeous smile. GOD has truly blessed me with Jonathan.
God Bless Everyone, Jonathan & Susan
Sasha & Zach
May 5, 2015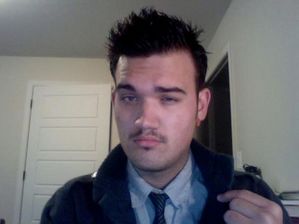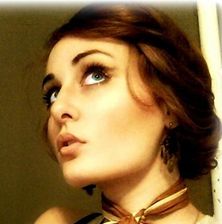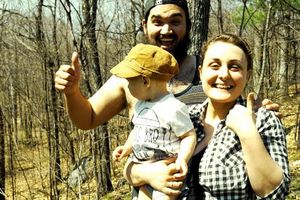 Sasha and I met on CDFF in May of 2012.

I am from Kentucky and she is from Quebec.

At the time, I was in Texas working with a volunteer organization that worked with youth called the Pais Project.

A buddy that I was mentoring came to me one day and was like "bro, I am having a hard time and would like a girl to talk to. I want to make an account on this christian dating site, but I am too embarassed to do it alone. Since your my mentor, can you make one with me?" I was like "Sure dude. But just so you know I will never use it."

Little did I know.

One day I was bored at home all day and was like ehh what the heck Ill check that CDFF thing. I had a few messages. "Hmmm" I thought. "This is kinda fun."

A couple days later I had a message from a gorgeous girl asking me about the saxophone I played, telling me she likes chocolate and cold weather, and Israel and missions.

Thats when it all started.

As our messages began we could both feel a deep connection with one another. Chatting turned into skyping. We would skype nearly every day. Sometimes to an upwards of 14 hours. (Yes my work did suffer haha). I came up to visit her in Canada from the US in November of 2012 for the first time.

Seeing her in person was so different to seeing her on Skype. (For one she was even more gorgeous in person!)

Meeting each other in person seemed so surreal. We knew each other so well yet we had never physically met. I spent two weeks going to church events, going on dates, and having an incredible time. We knew that we were meant to be.
We both had a heart for the homeless and wanted to do something to help them and spread the love of Jesus, so we decided that when we got married we would go live in a christian community. We decided to get married in December of 2012.

Our families were not happy, as they said we did not know each other enough. And actually the only ones that came to our wedding were my paternal side of the family. My parents separated when I was young and my mom married a great man who raised me as his own. Sadly they did not attend, nor did anyone that my wife knew because the wedding was in the US.

After that joyful day, we set off to Jesus People USA where we lived for 5 months serving the homeless and living in Christian Community.

Soon after we had to return to Canada for immigration reasons and while here my wife began some intense spiritual battles. We ended up deciding that I would immigrate to Canada. We have been in the process of doing that for the last two years.

In the meantime we have had a beautiful son, and have just found out that we are expecting another at Christmas time this year. God is good. And even though its been a bumpy road, we are so thankful for the opportunity to meet. We are so in love. Forever, for always, and for real. Thank you CDFF for making this a possibility! And thank you God for drawing us together!
Alexandra & Johnnie
Apr 27, 2015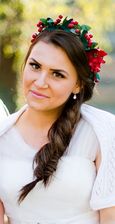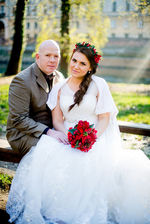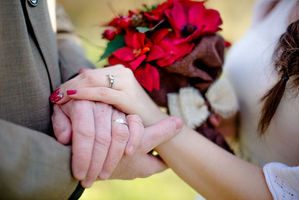 Johnnie: After several failed attempts of finding my match in this world, I found and tried CDFF. I browsed on and off for a year, having short communications with many people. Finally, with no success I decided to look one last time before deleting my account. Behold! There before my eyes, I witnessed and earthly angel. I didn't think she would respond but a short 6 months later I married my angel face Alexandra. Today we are best of friends in life and in God. I give all the credit to God bringing us together and thank CDFF for having this site.

Alexandra: I had the account for less than a week and i was thinking to close it. In the same day a guy named Johnnie wrote to me a message which left a smile on my face. That was happening in 31 July 2014. In 16 September 2014, this brave man, flew to Romania to meet me. It was love at first sight(sentence in our case) . We got married in 12. December 2014. I've never been so happy in my entire life. He is The One.. My Beloved One. I thank God everyday for the gift he gave me! Thank you CDFF for bringing us together!
Prana
Apr 24, 2015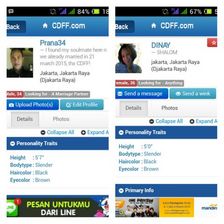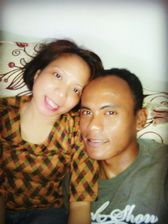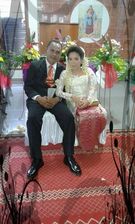 We met in cdff few months ago. She lived one town with me.
After meeting in cdff we decided to meet face to face.
So i went to her house and we talked a lot of things, we were attracted to each other and felt
something in each of our hearts.
Hard to explain, but we believe that this all is from God.
Our family also supports our relationship and do not require a long time we decided to get married.
We got married on 21 March 2015.
Praise to God who has brought us together in cdff, I know this is all a part of His plan.
Thanks also to all the crew cdff
which has provided a place for
every human being who want to
meet their soul mate.
Thanks cdff!
God bless :)
Arlena & Jeff
Mar 27, 2015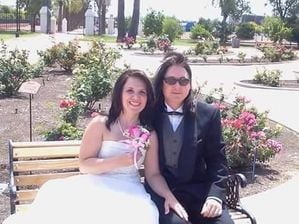 Thank you so much CDFF..me and my husband are celebrating our one year wedding Anniversary. May God continue to bless your site and your members...God bless thanks again