Ruby & Travis
Aug 6, 2016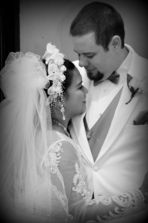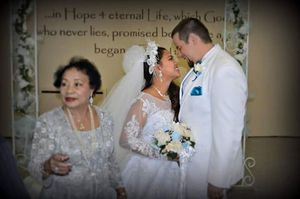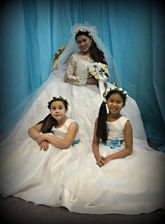 I'm Ruby 32 years old from the Philippines single mom with 8years old daughter ,I meet my husband in this site his 36 years old from Texas single dad with 8yrs old daughter.
One time I'm browsing my facebook and it happens that CDFF pop up on my newsfeed,it catched my attention to read some testimonies and after that I downloaded the apps. March 7, 2015 I joined CDFF after 2days theres one guy named Travis who keeps on viewing my profile and after a while he message me and I message him back, from that time we always chating and video call everyday , every hour . Until we realize we both inlove , after 6 months being in relationship he decided to come and visit me in hongkong (where I worked as a domestic helper) Sunday September 26 2015 we go to church together and he surprised me and proposed in front of my Pastor and churchmate. Then after he flew back to USA by November same year he started the process to petition me and my daughter using Fiance Visa.
March 26,2016 I got my fiance visa on hand and April 1, 2016 me and my daughter arrived to Texas , April 8 2016 we got married , a dream come true for both of us having a Godly awesome husband and his supportive family,he complete me, i couldnt ask for more..
Thank you so much CDFF God made this site as an instrument to meet my husband and my forever. Godbless a lot CDFF and to those who still waiting for thier soulmate be patience and wait for the right and perfect timing of God for us!