Testimonials
Lettani & Diego
Dec 5, 2017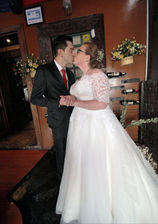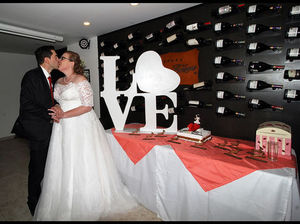 Samantha & David
Oct 27, 2017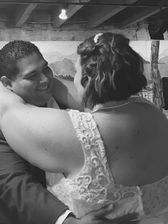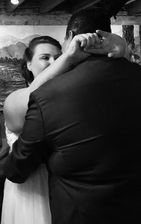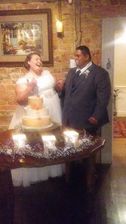 Hello! This is David and I writing y'all back. Well we did it we bacame one!! We are so happy together and we wouldn't of meet if it wasn't for cdff. Or God of course. Here are some pictures of us celebrating. Although his family didn't come my family and friends were there and very loving. God Bless. Thank you

David and Samantha
Sahara & Leo
Oct 24, 2017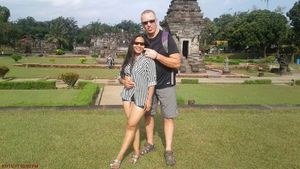 Thank you for CDFF help us to meet in here dating.We both going to get married in usa soon.Thanks you for good dating here and meet realy good future husband.From Sahara and Leo.
Wylene & Trevor James
Oct 10, 2017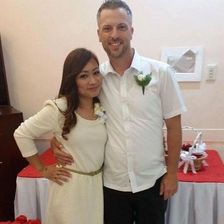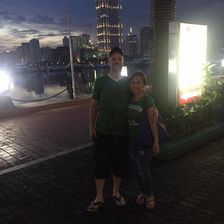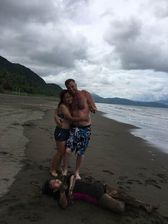 This site is awesome. My name is Wy from the Philippines and met my amazing husband Tj here Sept 2016. He is from Canada and everything went well from the first chat up to now that we are finally married. We would love to share our pictures on our first meeting and wedding. Continue using this site until you finally found the love of your life. Keep Believing that there is a true love when God is always in the center of your relationship. Thank you CDFF for this wonderful site. We will definitely recommend this site to everyone.
Deborah & Christopher
Aug 4, 2017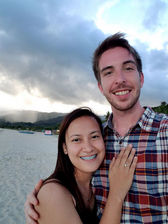 CDFF engaged couple
Shandel & Ramil
Jul 20, 2017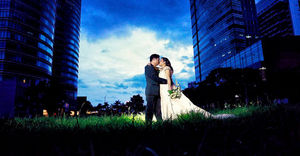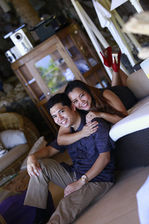 Hi...This is Shandel from the Philippines... I just want to share how my husband and I have met through CDFF. My husband is living with his parents at Naga City, Camarines Sur and I am with my parents as well at San Pedro, Laguna. That is almost 380 km apart. He was single then and I just had a broken relationship. Wanting a relationship that has the same religious belief as I do, I prayed hard to God to give me the person that I will be spending the rest of my life. Then in 2012, a friend of mine has introduced me to CDFF. Of all the members and thousands of people registered on your site, there is one person that catches my attention. That is Ramil, my husband. We became friends, best friends, lovers, and now a couple. In 2014, we were engaged and got married in September 2015. Currently, we have our first child who is 7 months old. Again, thank you very much. Above all, we praise and thank God for the giving the desires of our hearts. We give back the honor and glory to our Lord and Savior.
Roselyn & Charles
Jul 8, 2017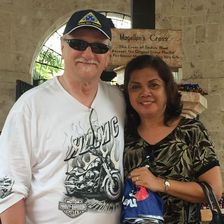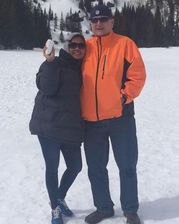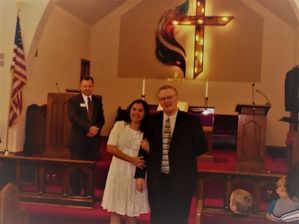 I thank CDFF and God for bringing us together. My new bride and I were both widowed and not sure if we were ready, or if we would ever find someone to share our life with. While we both prayed, God was faithful in leading us to CDFF. I can testify that God's blessings have increased as Roselyn is the love of my life, my soul mate, and so full of love.
While the process was somewhat difficult, and especially longer than we wanted, God was there to clear all obstacles and we were finally reunited in the US. Although on opposite sides of the world, God was so perfect in His choosing, in that we have found that we share nearly everything in regards to our likes, dislikes, and especially in our love for Him.
In this testimony, I would say, remain in prayer, placing your faith and trust in God. He will bring the right people together to share their lives together. Always place God first in your relationship and remain faithful to your commitment to one another.
Thank You Lord - and CDFF.
Jessica & Jason
Jun 20, 2017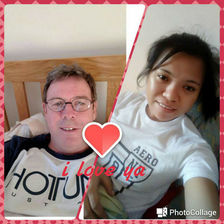 Hi CDFF

Once again thank you so much for giving us this opportunity.

Jessica (ica24_mesias) and I (Blueyes2020) have been chatting and Video calling for about 3 weeks now and I know we have a connection.
We have found each other thanks to you guys and are so happy. There may be an age gap and we are thousands of miles apart, but I know for sure we are meant to be together. I am trying to sort things out for her to come over to the UK, so hope and pray for us.
Even in such a short time we are serious about each other and want to make a commitment to the full.
She is my soulmate and I love her.

Many thanks
Jason
Ophelia & Robert Mark
Jun 9, 2017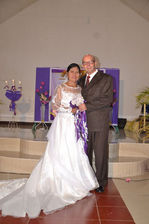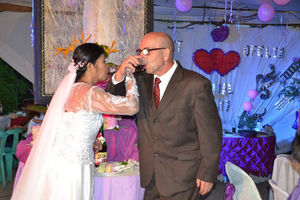 Robert Mark and I met online on this website in 2012. We started talking then until he finally decided to come to the Philippines in 2016 after I got my annulment decision though it took us more months till we got our requirements for the wedding on May 6, 2017. Now, we are living together in the Philippines.

We hope that our testimony will encourage other couples searching for their lifetime partner in your website.
Berlain
Jun 2, 2017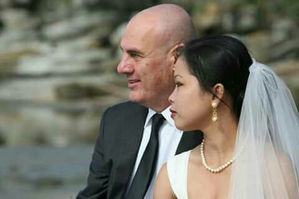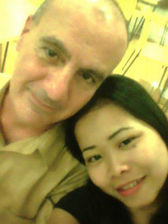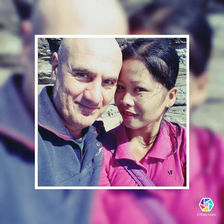 Hi, I just want to let the other user's know that I'm happy with this site. I found my husband from here and soon to be our 1yr anniversary being married Im really glad bcos after 6x of being heartbroken i finally found and be with the man of my dreams! Thank u thank u so much CDFF!! Hope other user will find their match too! GOD BLESS US ALL!!!