Testimonials
Deborah & Christopher
Aug 4, 2017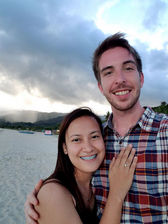 CDFF engaged couple
Shandel & Ramil
Jul 20, 2017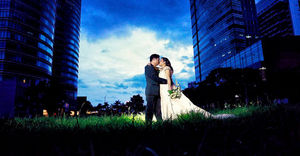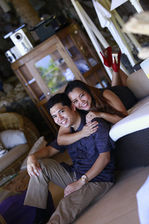 Hi...This is Shandel from the Philippines... I just want to share how my husband and I have met through CDFF. My husband is living with his parents at Naga City, Camarines Sur and I am with my parents as well at San Pedro, Laguna. That is almost 380 km apart. He was single then and I just had a broken relationship. Wanting a relationship that has the same religious belief as I do, I prayed hard to God to give me the person that I will be spending the rest of my life. Then in 2012, a friend of mine has introduced me to CDFF. Of all the members and thousands of people registered on your site, there is one person that catches my attention. That is Ramil, my husband. We became friends, best friends, lovers, and now a couple. In 2014, we were engaged and got married in September 2015. Currently, we have our first child who is 7 months old. Again, thank you very much. Above all, we praise and thank God for the giving the desires of our hearts. We give back the honor and glory to our Lord and Savior.
Roselyn & Charles
Jul 8, 2017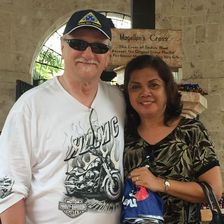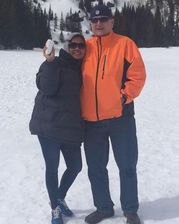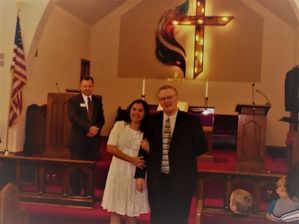 I thank CDFF and God for bringing us together. My new bride and I were both widowed and not sure if we were ready, or if we would ever find someone to share our life with. While we both prayed, God was faithful in leading us to CDFF. I can testify that God's blessings have increased as Roselyn is the love of my life, my soul mate, and so full of love.
While the process was somewhat difficult, and especially longer than we wanted, God was there to clear all obstacles and we were finally reunited in the US. Although on opposite sides of the world, God was so perfect in His choosing, in that we have found that we share nearly everything in regards to our likes, dislikes, and especially in our love for Him.
In this testimony, I would say, remain in prayer, placing your faith and trust in God. He will bring the right people together to share their lives together. Always place God first in your relationship and remain faithful to your commitment to one another.
Thank You Lord - and CDFF.
Jessica & Jason
Jun 20, 2017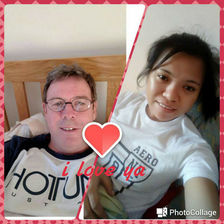 Hi CDFF

Once again thank you so much for giving us this opportunity.

Jessica (ica24_mesias) and I (Blueyes2020) have been chatting and Video calling for about 3 weeks now and I know we have a connection.
We have found each other thanks to you guys and are so happy. There may be an age gap and we are thousands of miles apart, but I know for sure we are meant to be together. I am trying to sort things out for her to come over to the UK, so hope and pray for us.
Even in such a short time we are serious about each other and want to make a commitment to the full.
She is my soulmate and I love her.

Many thanks
Jason
Ophelia & Robert Mark
Jun 9, 2017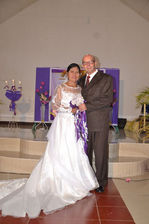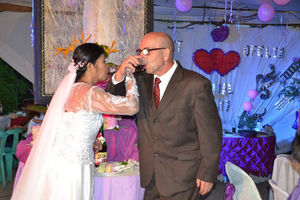 Robert Mark and I met online on this website in 2012. We started talking then until he finally decided to come to the Philippines in 2016 after I got my annulment decision though it took us more months till we got our requirements for the wedding on May 6, 2017. Now, we are living together in the Philippines.

We hope that our testimony will encourage other couples searching for their lifetime partner in your website.
Berlain
Jun 2, 2017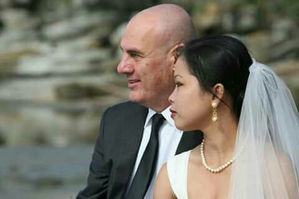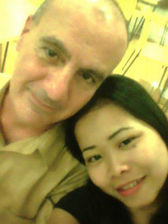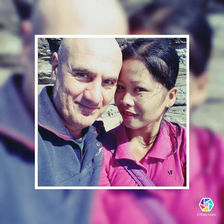 Hi, I just want to let the other user's know that I'm happy with this site. I found my husband from here and soon to be our 1yr anniversary being married Im really glad bcos after 6x of being heartbroken i finally found and be with the man of my dreams! Thank u thank u so much CDFF!! Hope other user will find their match too! GOD BLESS US ALL!!!
Claudia & Richard
May 25, 2017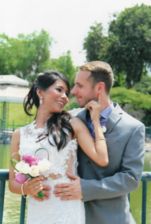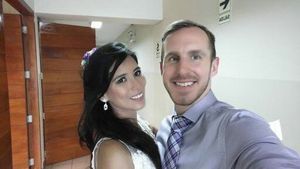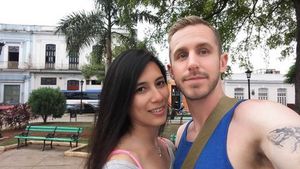 Back in 2013, Claudia and myself (Richard) found ourselves on this website looking for someone special. Then one day we had contact with each other and everything else was written in stone. We started off as friends and realized over time we had something special. It was a strong connection that we both never felt with anyone before but we had some challenges. Claudia lives in Peru, and I live in Canada so we both knew it was going to be a challenge for us to be together so we remained friends for a few years until the time was right. Distance is one of those things not everyone can handle, but with a strong faith in God we held together.

After much personal growth for us both over the years we decided to meet in person and to see where that would take us. In 2016, we ended up meeting in Varadero, Cuba. We just took a chance because it felt right. It was the best decision we ever made because it proved to us that it was something meant to be in the first place but it was also something that needed to happen in its own time. God was the centre of our relationship and our faith in him is what held us together and kept us strong. We saw so many signs over time that proved to us we were walking on the right path towards one another.

In the end we were successful. We got engaged in Cuba, and eventually got married this year in Peru (2017). We want to thank the designers and owners of this website because if it wasn't for you guys we would not of met and found this happiness that we have. We want to wish everyone on this website the best of luck, and to hold onto your faith because with hope, faith, and love you will find great things.
Raquel & Jacob
May 8, 2017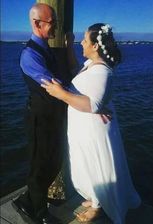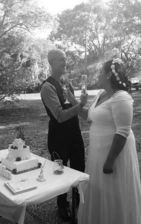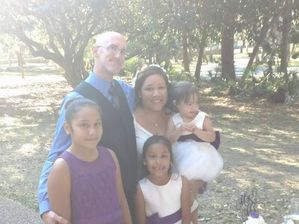 Hi, my name is Raquel. And Jacob is now my Husband. We met on CDFF November 2012. We decided to come together and finally last week we got married. It's not an easy road but I know for sure that the Lord is who brought us together. I think most are expecting perfection in a Christian relationship. But it's not that way. It's imperfect, hard, sometimes painful because our enemy is always trying to destroy what God blesses and unites. Press forward. Pray, ask for wisdom, come before the Lord and find healing before you come together with someone. Trust in God's plans for you. This is our testimony.
Jane & James
Apr 25, 2017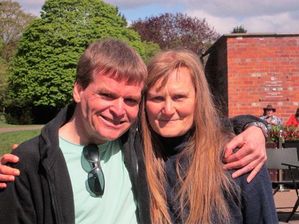 Many thanks for your services. Here is a brief summary of our story:

On spotting each others photos, we both found each other very attractive.
We both found that our profiles were very similar and James said that the first 6-7 lines of Jane's profile, could have been written by himself.
We have since discovered that we both have many similarities in our pasts, as well as our personalities, core values and compassionate hearts.
Our faith is absolutely central in our lives and we know that God is definitely in control and we feel He has brought us together, with the help of this website and we are now very happy and in a serious relationship together.
We want to encourage you to trust in God and know that he is forever faithful and true and that his plans are always the best.

God bless,

James & Jane
Ruth & Rob
Apr 11, 2017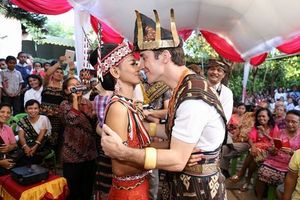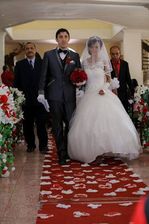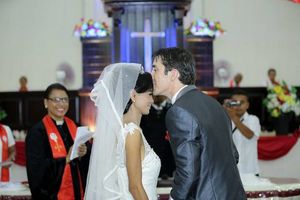 I'm very blessed finally I found my other half. We met on CDFF in October 2014, after getting to know to each other for a while, we felt happy and decided to take further relationship by applying prospective marriage visa. Rob proposed me on 4th of January 2016 in Australia up on the mountain while we were enjoying beautiful view, We both were overjoyed. We got married in Indonesia in May 2016, his family whom based in Aussie and Turkey were attending the wedding. Thank you to Almighty God and CDFF for being instrument for Christian people to find their God-fearing partner.
Lots of love Ruth & Rob