Testimonials
Gisselle Mae & Matt
Aug 3, 2015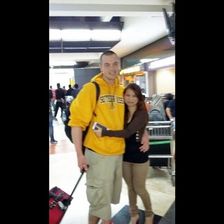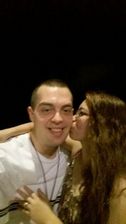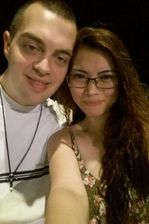 Natalie & Kourosh
Aug 2, 2015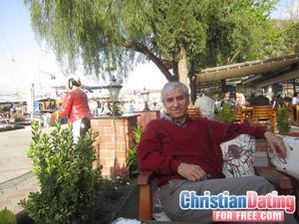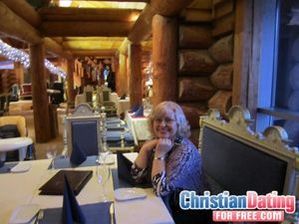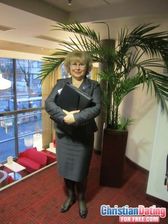 Dear,friends!

Thank you for your job.We are christians both and are married already one year.We found each other in Cdff:Mija from Latvia and Kourosh from Turkey.

May God bless you..
Michelle & Paul
Jul 12, 2015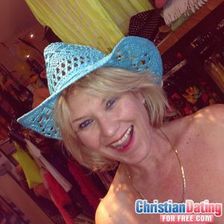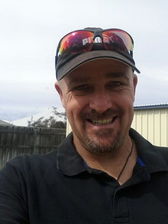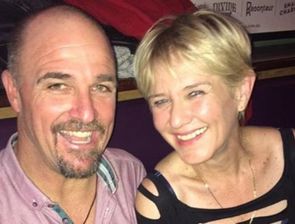 I've met Paul 6 weeks ago on CDFF and we are getting married in December. He is exactly what I've been praying for! A man that loves the Lord so much.
Beverly & Mario
Jul 2, 2015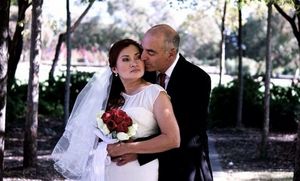 Thank you CDFF. We have found each other on this dating service. We started chatting around April 2013.
Just a few months ago (2 May 2015) we were married. It's a blessing from God to have found each other, & so suited. It's a God relationship. Thanks again.
Marjorie & Erick
Jun 30, 2015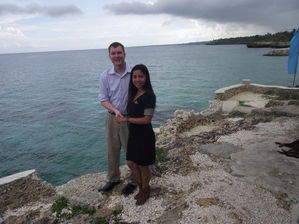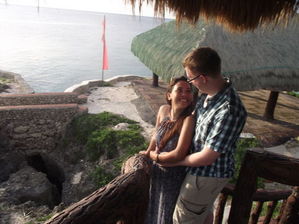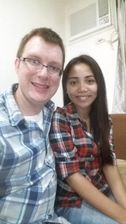 Thank you CDFF for being the link between the two of us. We met through similar circumstances at the same time just over a year ago. We started off chatting and a couple months later became an exclusive couple. Now, here we are, over a year later and we are together in person. 5 weeks ago I flew to the Philippines to meet her and we had an incredible experience together. We clicked right away and were so comfortable with each other as if we had known each other our entire lives. We made a lot of memories that will last a lifetime and are ready to move forward into the next stage of our future. In week five of my visit we got engaged. We know we have a rocky road ahead of us but we are ready to take it on with Christ at our center as our guide. We are both so blessed and have found the partners we were looking for...no, we both found far more than we expected to find.
Latila & Ronald
Jun 30, 2015
thank you CDFF.com for the wonderful effort that you people have put in connecting and finding true love for singles, i have find that special some one that i believe god has reserve for me please remove my profile as i no longer need to search god has answer my prayers i have been on 40 days fasting for a day like this thanks be to you all may god richly blesses you keep on doing god wonderful work, please keep us in your prayers and we will post you our wedding when it comes. again i say a big thank you.
Xiade & Jeff
Jun 18, 2015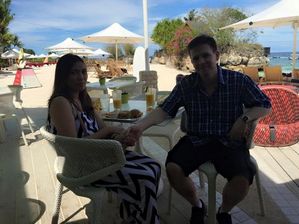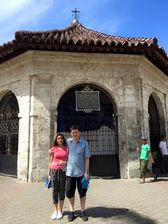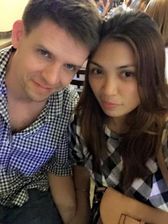 Thank you to this site. I met the love of my life here last October 2014. We exchange emails for many months and became a couple last January. We are still on the process of getting to know each other and talking about future plans and in how and what to do to be together. He visited me last April and stayed for 5 days in my country. I am so thankful to CDFF because the man I am with right now is the man that I have hoped for. I know all relationship face different trials and problems but as long as you have all the love and trust you will do everything to make things work in your relationship. Thank you CDFF. I met my fiance here in this site and I am so thankful because he is the man I have hoped for. Thank you so much.
Jeanne & John
Jun 14, 2015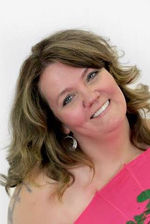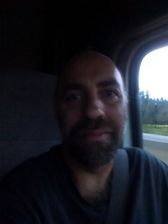 I have been very blessed to have found the love of my life thanks to this site. Yes we met on CDFF we are truckers, decided to go team and are planning on getting married in 1 year thank you! I prayed that The Lord would send me the right man I was alone, struggling after my 27 year marriage ended 3 years previous because of my exes infidelity, John was struggling also after his 18 year marriage ended for his wives infidelity. We both had trust issues so we both asked The Lord to send the right person. We knew immediately, both truckers and both heart broken! Thank you again!

John and Jeanne
Jill & Bill
Jun 8, 2015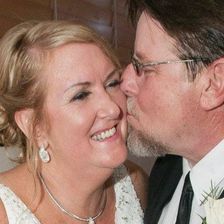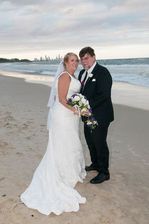 Just wanted to let you know that my husband and I met on your site around one year ago. I was an Australian living in Hong Kong and he was an American living in San Francisco. We would never have met without your site.

We started talking around May/June 2014 and met up in person in July 2014. He then moved to HK to be with me in August and we got engaged in October and married in March 2015.

We are very thankful to God and this site for allowing us to meet and fall in love. Want to encourage everyone out there not to give up as there is always ONE right one just for you.

God bless

Bill and Jill
Sharon & Robert
May 30, 2015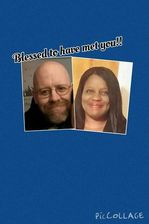 3 weeks ago, I received an email stating that someone has viewed me and I checked ot out and noticed this individual lived near me. So I emailed him to say that I got a message and I was aayong hello. Well we talked here then started texting. And he asked to get together that weekend. But I was too nervous and thought too soon, so I asked for the following weekend. We met and hit it off right away! We do not know what God has in store for us, but daily we seek God's direction and want this to be of God. Speaking for myself, I feel my search is over and I am blessed to have met him and currently still getting to know him. He is what I have been praying for, for so many years....God is so good and I love Him and thank Him and I will always trust Him.