Veronica & Jason
May 24, 2016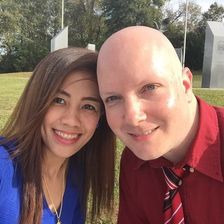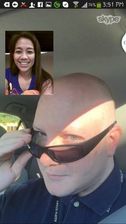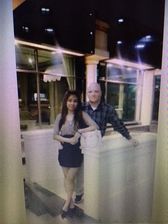 Our love story began in August of 2014 when my future wife found me on Christian Dating For Free. I had originally signed up wanting to meet a nice Christian lady locally, but was having no luck. I had been getting a lot of views and messages from those out of country, but since I had never been outside the United States except for once on a cruise, and had heard about how long and exhausting the immigration process is, I did not have the desire to find someone out of country, and had even put on my profile stating such. My future wife found me on this site and we soon found we were falling in love fast and couldn't stay away from one another.

Not long before that, both of us were feeling empty inside and I was losing hope. We both also felt like the window was closing time wise to find someone special, get married, and start a family, which we both deeply desired. We went from sending long, detailed messages on CDFF to one another, to using Skype every day. It seemed as if we both loved just about everything about each other, down to the smallest details. So much so that in March of 2015, I traveled to the Middle East when that part of the world was not seen as the safest, just to meet her and see if everything would continue falling into place perfectly like it had been. Needless to say it did, for both of us, and we got engaged while I was there. We did the K-1 fiance visa so she could come be my wife in the United States. We loved each other so much we didn't care what anyone thought. But even that fell into place a lot more than was expected.

Fast forward and my fiance arrived in late November, 2015, and we were married on December 1. In mid-February of 2016 we found out we are expecting our first baby this November. God bless you all and don't lose faith. Keep in mind that God works in mysterious ways and in His timing and more importantly, remember Psalm 37:4.

"Delight yourself in the Lord, and he will give you the desires of your heart."