Testimonials
Beth & Recil
Mar 2, 2018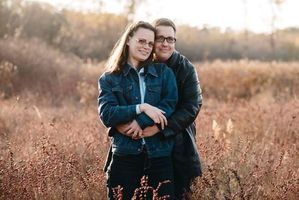 Beth & Me will be married April 14 2018
Johanna & Matt
Mar 2, 2018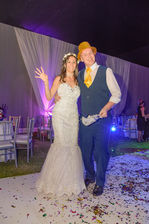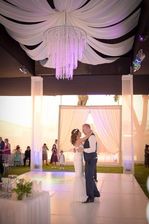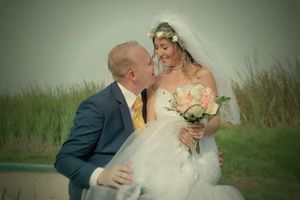 Hello Everyone!

We wanted to share with you our story of how it all started and to thank the Lord Jesus for facilitating CDFF's platform for spiritual growth for Christians.

In an ever fast and changing world, it's never become easier for world travel and the advances in technology help facilitate long distance friendships and love. We thought of widening the pool of like minded Christians, so it wouldn't limit us to only regional people we knew.

Johanna and I started a friendship in November 2011 on CDFF. We shared thoughts, subject feelings and general Godly encouragements for a few years. Looking back; although we desired to meet one another during this period, we weren't spiritually mature in embarking the full blessing that God had intended.
There were periods in our courtship that went cold and infrequency of encouraging messages became the norm, but God had already ordained our matrimony and nothing would prevent Gods plan. Timing in our walk and patience with love was the optimum lessons God had taught us both throughout our relationship.
After 4 years communicating, building spiritual maturity and freeing ourselves from the shackles of worldly expectations with professional careers, I was able to travel to Lima, Peru. Johanna kindly let me stay within her family's home and they made me feel very welcome. I stayed for approx 3 weeks, getting to know more about her. I travelled to Peru several times afterwards and then on the 3rd trip I proposed to Johanna in July 2016. We later married in March 2017.
The moral of the story for friendship and possible relationship growth is to consistently pray about it. Ask the Lord Jesus to understand the desires of your heart and he will make your paths straight. Never force the issue of your own feelings, as God desires the love from his children feely without imposing any situation.
We are coming up to our first year of marriage and invite the Lord Jesus to rule over our marriage and household.
God Bless you all & thank you CDFF
Matt (UK) & Johanna (Peru)
Charisse & Dave
Feb 27, 2018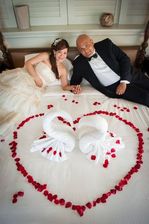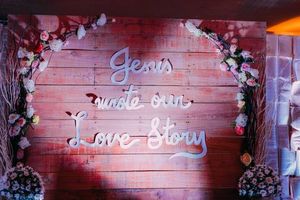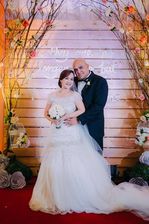 CDFF has truly been a tool that we believe in our hearts GOD used in order for me and my husband Dave to get to know each other. I was a single mother of 2 before I met my husband who is a gift from the Lord to me and he was a widower at that time. Indeed, "Nothing is impossible with GOD."

Psalm 37:4 (NKJV)
4 Delight yourself also in the Lord,
And He shall give you the desires of your heart.
Ana & Albert
Feb 17, 2018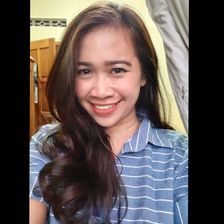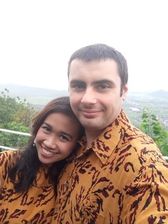 I met Ana on CDFF in the summer of 2016. After a couple of weeks of talking, I asked Ana to be my girlfriend. She was hesitant at first, but she would soon agree. Since we became a couple, we spend all of our time together via modern technology. It helps to make the fact that she is in Indonesia and I am in the United States not seem so bad. I visited Ana in the beginning of 2017, and we were very happy. I visited her again a year later, and asked her to marry me January 27th, 2018. We are currently planning our wedding and will provide an update.

Good luck to everyone here!
Jan 24, 2018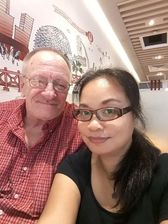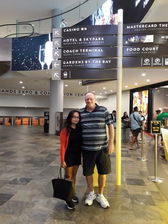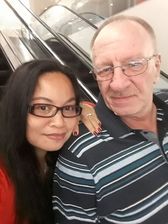 "Good day❤ yes I'm very proud to tell you and to anybody that when I joined the cdff last year I meet someone I know that our age gap is very different but I believed that age doesn't matter when it comes to true Love I meet this guy August 25 2017 I talk to him everyday a lot of struggles because my time and his time not the same..I'm happy to be with him everyday in video call until one-day he surprised me that he is going to travel to meet me but it's not easy to believed him..But he did he book his flight he travelled USA to Singapore just to see me i meet him December 28 2017 I was very surprised I'm shy I don't know what I am going to do but thanks God they blessed me a sweet and very kind man, he stay with me for 12 days he go back to USA last January 9 2018,and he is planning again to come here on july going to Philippines to met my family, my fiance and I plan to take a fiance visa after my contract 2019..God Bless all the member's of cdff and the admins of cdff Thank you so much❤❤❤"
Jasmin & Louis
Jan 10, 2018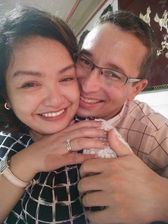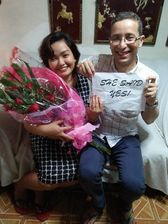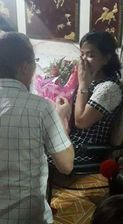 Hello. Blessed day. I'm Jasmin from Philippines. I just really wanted to thank you guys for this site. Honestly I am not used to sign up with this kind of activity. But last year, February 14, 2016 I was having my montly break at work and I was trying to download a certain application till i saw this site. It caught my attention because of those feedbacks and good ratings. It brought me so much curriosity since i saw this is a Christian site. So i tried to download the app and i signed up too. I never been in any relationship since birth. Thats why I am not really used to have a sweet conversations. While i was trying to check this site i received so many messages, winks and even some of them favorated me. Which i really dont have an idea if they are sincere or not. Till I was about to leave the group and simply deactivate my account from this site. But all of a sudden I heard a notification from my email that someone favorated me and he viewed my profile and i checked his p rofile too. It happened couple of times, and we started chatting. Even though sometimes I responded too late. He is an Evangelical the same as me. He was 48 years old. Which means i was younger half of his age. He asked so many questions but one of those questions that simply overwhelmed me.
He asked, " How is your faith in the Lord".. for some , they might find it simple question. But for me it means a lot, coz of all the people who tried to talk to me he's the only one who asked me about my relationship with my God. I've been praying for a Godly relationship and for someone who's main concern is to honour the Lord. And who will help me to serve Him for the rest of our lives. After that day, I felt so much comfortable talking to Him. Everyday. Without knowing that I was falling in love with him, but i was trying to stop it coz he's too far from me. Till one time we lost connection for three days. I missed him a lot and it made me realized that why not atleast try to tell him what i really feel. But I didn't still. But we continued talking. Time to time once we're not busy. We did video calls everyday. After work, during day offs and even holidays. He became a daily routine to me. And my day was really incomplete if i cant see him or even not hearing his voice. And we we re having our daily devotion together through skype. It made me feel so special and it brought me so much joy. Until he admitted his feelings for me which at first i cant believe but I was really happy. Though i was sad too coz i dont know if i can handle a long distance relationship. But I was really amazed with his faith and positivity. We became so expressive with our feelings. We started talking february, month when i signed up. April 13, when he told me that he loves me. Same day when i addmitted my feelings too ( 😗😗😗)
May 14, finally !!! He came here in Philippines! And i dont know how can I express how happy i was. I presented him to my family. ( Which i was really afraid if they will understand me). But i already prayed for it. And been answered too. During that time, we made everything formal and official. He stayed for only 6 days. But he promised he will be back by December. But it never happened that way! He came September, my 25th birthday! The day he surprised me together with my family, as he did WEDDING PROPOSAL.!
And of course i know he is Gods best for me. I have no hesitations at all coz i loved him very much. After that visit, he still did his promise about december's visitation. We spent Christmas and New year together. And did some preparation for our big day. Our wedding will be this coming May 2018!!
I decided to send you our story because i wanted to inspire those who have been looking for there partner in life. I hope and i pray that you will be able to find your love as simple as what happened to me and my Louis. And for those who made CDFF God bless you all. Forever i will be thankful for this beautiful gift i had from the Lord through this site.

Jasmin & Louis
Sherill & Kelly
Jan 3, 2018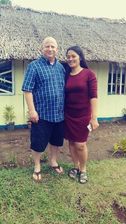 "Hello. Good day to everyone. I am very much thankful that God has used this site to be the path to meet the man whom I will be marrying. I am sherill from Philippines. My future partner is Kelly. We are very grateful that this site is the channel that connects our path and, by listening the direction from the Lord, that made us meet together. It was just few months that I enrolled in this site and after a month, I started communicating Kelly who is a man who is true to his word. we just met personally last few weeks ago. the last week of 2017 and the first week of 2018 was spent with each other. He visited Philippines and met me and my family. We are being blessed by our family and friends for the relationship we had and for the future plans we have. We processed the my K1 visa for us to be completed again and to be legally in union in human eyes and in God\'s standard and purpose. You had made our way for us to meet each other and prayerfully at this stage of our relationship your good office can still help us go through with the process. More power to cdff.
God bless CDFF family.
much grateful,"

Sherill & Kelly
Liuda & Andrey
Jan 1, 2018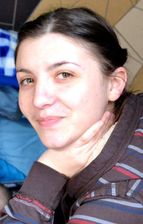 politekate & Robert
Dec 22, 2017

I wish to thank Cdff admins for this wonderful site. It\'s a great gift, given its all for free. It\'s here, back in 2014 that I met my now beloved wife. Her user name was politekate and mine baptistbob. We dated for about 20 months, after which I went over to Kenya and married her. On November 14 we celebrated our 2nd anniversary as husband and wife. She is my best friend, my soul mate and my wife. Thank you cdff for making this happen, just when I was almost giving up on finding love again, you go and make it happen. I wish and hope all those who join cdff be granted their hearts desires. Am about to delete my account because I don\'t need it anymore. Thanks again.

From: Politekate and Robert.
Mayori & Brian
Dec 14, 2017

We met on this website in March 2014, we got to know each online. Mayori lives in India, and i lived in the UK. She visited me in the UK on the 5th July 2014 the day before my birthday, and we got on well straight away even though there is 31 years in our age difference. We got married on the 21st November 2014 in a Registry Office in Worthing, West Sussex, England. The following October of 2015 we moved to India to live permanently. Mayori is the love of my life and consider myself lucky to have her here with me in Goa.
We both thank CCDF for bringing us together and we hope there will others who will find true love on this site as we have done.