Roselyn & Charles
Jul 8, 2017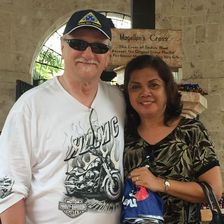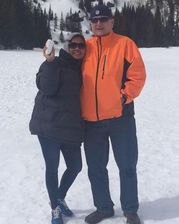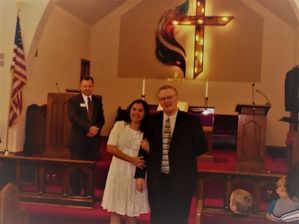 I thank CDFF and God for bringing us together. My new bride and I were both widowed and not sure if we were ready, or if we would ever find someone to share our life with. While we both prayed, God was faithful in leading us to CDFF. I can testify that God's blessings have increased as Roselyn is the love of my life, my soul mate, and so full of love.
While the process was somewhat difficult, and especially longer than we wanted, God was there to clear all obstacles and we were finally reunited in the US. Although on opposite sides of the world, God was so perfect in His choosing, in that we have found that we share nearly everything in regards to our likes, dislikes, and especially in our love for Him.
In this testimony, I would say, remain in prayer, placing your faith and trust in God. He will bring the right people together to share their lives together. Always place God first in your relationship and remain faithful to your commitment to one another.
Thank You Lord - and CDFF.