Claudia & Richard
May 25, 2017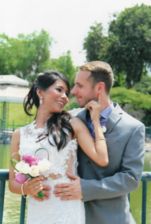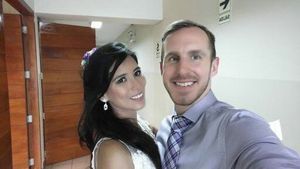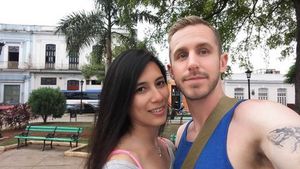 Back in 2013, Claudia and myself (Richard) found ourselves on this website looking for someone special. Then one day we had contact with each other and everything else was written in stone. We started off as friends and realized over time we had something special. It was a strong connection that we both never felt with anyone before but we had some challenges. Claudia lives in Peru, and I live in Canada so we both knew it was going to be a challenge for us to be together so we remained friends for a few years until the time was right. Distance is one of those things not everyone can handle, but with a strong faith in God we held together.

After much personal growth for us both over the years we decided to meet in person and to see where that would take us. In 2016, we ended up meeting in Varadero, Cuba. We just took a chance because it felt right. It was the best decision we ever made because it proved to us that it was something meant to be in the first place but it was also something that needed to happen in its own time. God was the centre of our relationship and our faith in him is what held us together and kept us strong. We saw so many signs over time that proved to us we were walking on the right path towards one another.

In the end we were successful. We got engaged in Cuba, and eventually got married this year in Peru (2017). We want to thank the designers and owners of this website because if it wasn't for you guys we would not of met and found this happiness that we have. We want to wish everyone on this website the best of luck, and to hold onto your faith because with hope, faith, and love you will find great things.