Showing Records: 11 to 20 of 4490 matching your search criteria
MSF - Anything
Delaware
Ohio
I enjoy watching a good movie, having conversations, eating out occasionally and getting exercise.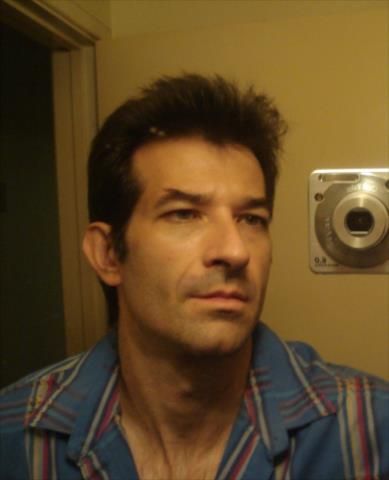 MSF - A Marriage Partner
Phoenix
Arizona
looking for the other half of my heart
Hello, I am looking for a sweet, kindhearted lady. That special person who with a touch, a soft, gentle smile, or just the look in their eyes makes you feel better because you know they truly care about you. Someone who has enough maturity and wisdom to understand what is important in a relationship and life, but still has enough innocence to love deeply with all her heart. I believe a man is only as good as his word and make it a point to do what I say. I try to always keep a positive attitude even when things don't go well, because there is always someone who is worse off or has bigger
FSM - A Marriage Partner
Glennville
Georgia
Waiting for you
Somewhere out there is a great guy who will not only want to introduce me to new things, but will also like to try some adventures that are new to both of us. The man I would like to meet is confident and self-assured, but isn't cocky with an over-inflated ego. I am looking for a guy who can keep me on my toes both when it comes to intellect and energy. There is nothing that I won't do to support the people I care about, but if I think you are wrong I will tell you and I hope that you would do the same for me. Are you a man who is filled with surprises? When you hold me in your arms, are y
MSF - A Long Term Relationship
San Jose
California
No greater name than Jesus!
I consider myself a down to earth, simple, fun loving, considerate type of guy. But when it comes to the things of God, I can get very serious. I am an Apostolic Pentecostal Christian who believes in the power of God. The Lord Jesus is my everything. Living for God is not a religion for me but a lifestyle full of adventures and wonders. I don't believe in accidents, many times meeting people is the plan of God..its exciting!
FSM - A Long Term Relationship
Perris
California
"New Beginnings"
Locals only, no overseas are LDRs, no lies and games. if you pur the Lord first let's talk
MSF - Anything
Lincoln
Nebraska
Just being myself on here
Hey, I'm Jared. Jesus is everything as my Savior, and I follow Him as best I can as my Lord. Hoping to meet a solid woman here who has grown in Him as I have, and has similar interests or hobbies as I do.
FSM - Anything
Roseville
Michigan
Smile Choose to be Happy
I am a single mom of a teenager. I am positive through all circumstances in life. I am trusting Jesus through every step. My verses getting me through this life, for many years: Proverbs 3:5-6. Life is too short to be negative so I find the good, positive and funny. Jesus has taught me to surrender to HIM and to stop trying to fix it myself. HE has the full picture. I don't. I am looking for someone local to me. No offense to anyone out of state or outside the United States.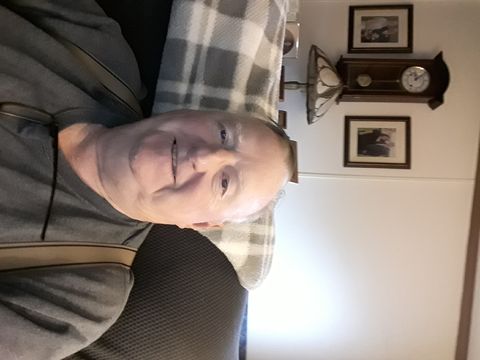 MSF - A Long Term Relationship
Lexington
Kentucky
man seeking lady
christian man seeking a lady for possible relationship leading to marriage. i am an easy going friendly guy who enjoys life. i work hard but take time to enjoy life.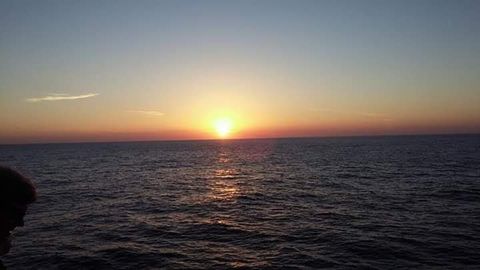 MSF - Anything
Cleveland
Ohio
God is always first
Hey my name is Josh.I'm a fun guy shy at first but would like to meet new people and possibly a relationship if it's the Lord's will. I enjoy to be around family message if you want to get to know me better.
FSM - A Marriage Partner
Newport News
Virginia
Sweet, truly saved, and down-to-earth
I have been saved for 6 years and filled with the Holy Ghost. I'm sweet, laidback, and funny. I have a sweet 11 year old child and no baby daddy drama lol. I'm looking for a saved man that would one day in the future if everything goes good would like to get married. I would love to have someone to grow in Christ with. For me being saved is more than church attendance and quoting scripture. I want someone who loves the Lord, wants to please Him, and applies the Word to His life. P.S.A.-I only say this because I have been approached on here like this...I don't believe in sex before marriage
MSF - Anything
Fresno
California
Friendly, courteous, and kind, looking for that someone, that soulmate who completes both of us. I truly love the Lord and need the same for you.
FSM - A Friend
Fresno
California
Friend's first only.
Quiet and serious. At this point in my life...if you are not willing to get to know me on a friendship level then you are not worth it to me. It takes time to develop true feelings for a person. I want to establish a genuine friendship with someone. Someone that I can genuinely connect with. If you would like to be more than friends at some point you must bring it up. I refuse to chase men. I am on this site to meet people because I want to keep a possible meeting place open. I work a lot and do not get out much. You must love God and strive to obey Him. I am tired of worldly men. *I will not