Showing Records: 21 to 30 of 4179 matching your search criteria
MSF - Anything
Bismarck
North Dakota
"God Is Good" Destined To Reign
Hi, Thank you for checking out my profile. First off I am a Christian and Love Jesus For Real "Truly he is my rock and my salvation; he is my fortress, I will not be shaken. Psalm 62:6 I am Full Time Proud Parent and have Little Dog Named lil Jack. I Really Like to Worship God, I attend Church anytime I can.. HE gave his life for me and is a great dad whom I call Abba Father. I enjoy Fishing even if I dont catch anything im enjoying nature and the sounds and Gods Creation, I enjoy spending time with my Daughters and Little Dog, I like to play Frisbee Golf, Go for wa

MSF - A Marriage Partner
st louis
Missouri
wife please
so I'm here hoping to find a good Christian girl who will one day be my wife . I take my Christianity very seriously when you say you are a Christian these days it's hard to understand what you mean by that what I believe is the Heidelberg Catechism so if you're a Christian girl who's moving in the same direction I am please send me an email so we can talk. Allen
FSM - A Friend
Mesa
Arizona
simple follower of Jesus.I also am one of the odd balls ,never married and no children,only god know
Here for a friend, and who knows..Please no long distance,does not work for me,thank you:)
FSM - A Long Term Relationship
Placer county
California
FSM - A Long Term Relationship
Brunswick
Georgia
Patiently waiting on the man God created especially for me.
I love traveling, listening to all types of music, along with dinner and a movie. I'd most likely smile and say hi to you if we were strangers passing on the street. I believe in kindness, empathy, honesty, and making time to listen to a friend. And to throw you a loop… I'm spontaneous and adventurous so I guess that's where my love of traveling comes into play.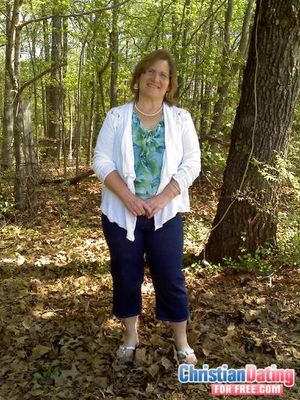 FSM - A Marriage Partner
Lincolnton
Georgia
Nervous but here goes. . .
:waving: I am caring, sensitive, dependable, understanding, short, and have a southern voice : ) I was happily married for over 20 years until his sudden death several years ago. I hope to find someone that wants a committed, long term relationship possibly leading to marriage. Finding someone that can help my walk with God and enjoys going to church! I enjoy fishing, camping, walks on the beach or in the mountains or just at a local park, sitting at the edge of the lake and finding pictures in the clouds. I am not a big sports fan but do not mind watching with that someone special.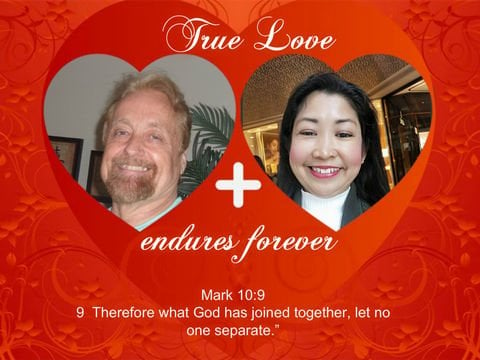 MSF - A Marriage Partner
Pensacola
Florida
Funny and Full of Love
I'm a young-hearted, middle-aged, born-again ,quick-witted, fun-loving, spirit-filled, cat-loving Christian single man! I've never been married, never been buried, and though it says I'm 60 on my license, I don't look it, don't act it, don't feel it, quite frankly.... I think it's a typo! I'm primed and ready for going steady. I guess I've been waiting for Miss Right , but I'll now settle for Miss Left Behind.(just kidding!) I'm looking for an attractive Christian girl that's sweet, fun-loving, romantic and has a positive outlook. I'm ready for God to put you in my life!
MSF - Anything
dewey
Illinois
real gentleman
ALRIGHT LADIES !! NOW HEAR THIS! SOME OF YOU DONT LIKE A MAN WHO IS SO DRESSY AND FANCY WELL I HAVE MANY SIDES! I DO WEAR JEANS AND CAN BE AS RELAXED IN A SIMPLE SETTING LOL !! just because my pix and some likes are fancier doesnt mean i cant appreciate hot dogs and a quiet evening at home!!!!!i believe in living by the golden rule.i like to dress up for a nice dinner and enjoy it with dessert and coffee included.well-read and conversant on many topics.good manners and dressy attire is my trademark as well as a great cologne. would like the lady to have the same. if you want an old fashio
MSF - A Marriage Partner
Henderson
Nevada
Ex-pastor seeking a complimenting lady for eternity
Meet Freddie - Loves life and thankful for everyday! An energetic and athletic man of integrity who believes life starts and ends with the heart. A person who makes a great trustworthy  friend who's always available to listen and keep conversations completely private. A believer in God who lives by the "golden rule" and putting others first. A very compassionate man who loves to be close and available; holding hands, spooning, but not smothering. LOL Quote, "You'll find me to be very easy going and a pleasure to be around 24/7 (should you so desire, with a smile for you:) I take

FSM - A Marriage Partner
SanJose
California
"Life is about stepping out of your comfort zone"
Discover for yourself..... In a nutshell, a good Christian, patient and kind.