Showing Records: 1 to 10 of 286 matching your search criteria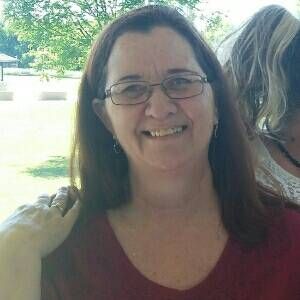 FSM - A Friend
Arlington
Texas
I am looking for someone to enjoy life with, pray, worship, serve, grow with them in faith. Someone who puts God first in his life. I hope to meet someone local, at least in the DFW area. It makes going out for dinner ever so much easier! I don't want distance to be a factor in getting to know someone. I am more the traditional, homebody type. I like going out once in awhile to dinner, movies, walks, flea markets, etc, but am just as happy staying in with a book, watching a movie or talking. I would enjoy going to most sporting events with someone or watching on TV. I also enjoy NASCAR, Ind
FSM - A Marriage Partner
Austin
Texas
I'm newish to this city, but love Austin and the very active outdoor community that's accessible here. The last year and a half has taught me that Jesus Christ loves me more than I ever thought possible, and how much more humility I need every single day. Jesus is my rock and the sustenance that keeps me going everyday. My birth children are ages (almost) 3 and 4 and are the best! they teach me so much about how to be more Christ-like. I've never found anything to be quite as demanding, exhausting, self -sacrificing, revealing and rewarding as parenting. I can say with full confidence, I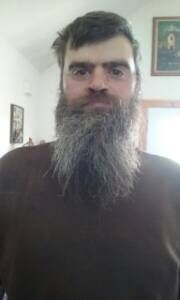 MSF - A Marriage Partner
Angola
Indiana
New to this site! Looking to meet new people!
Hello, my name is Chris. I am new on here and would like to meet people so I can make friends and possibly find a long term relationship. I'm outgoing and very friendly! I love to help people as much as I can, so I'm very dependable and useful! Message me if you want to get to know me more. :)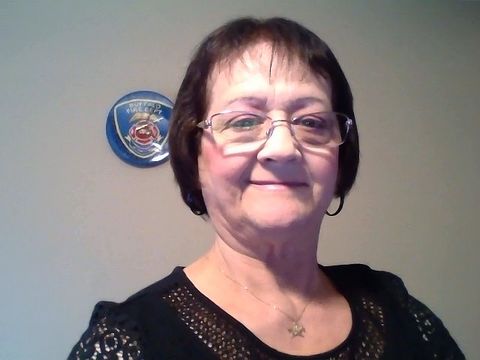 FSM - A Long Term Relationship
Cheektowaga
New York
Love Jesus
I am a Christian. I don't play games and don't want any game players here. Also....I am NOT a cougar!!!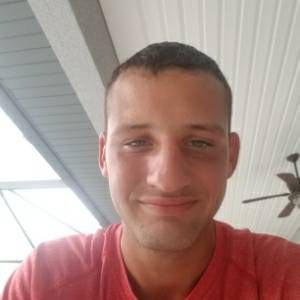 MSF - Anything
St. Cloud
Florida
Captain America in the flesh just kidding
I just recently moved down to Florida so I'm not really sure about the area but I'm always up for going out and seeing new things. Funny guy here looking to meet a similar women to get to know better. I have many good qualities that would compliment you, all you need to do is ask. my family is important to me because through everything they will always be there for you. every chance I get I would much rather be outside doing any sort of activity but every now and then it is just wonderful to sit on the couch and watch a movie. I enjoy traveling and would love to visit every state and even som

MSF - A Friend
Woodland Hills
California
Christ is King over my life !
hello my name is john i have been a born again believer for 28 years i have served in both homeless and online ministries so if u got any bible questions please feel free to pm me i will gladly help :innocent::innocent: here is part of a song i wrote i praise the Holy Spirit for it cafe de heaven welcome to the cafe de heaven go ahead and have a seat doesn't matter what you order we serve it all milk to meat doors like pearly gates puffy cloud seats party of 12 to 4-5000 we can easily accomadate money is no object the price has already been paid the bible is
MSF - A Marriage Partner
Parkville
Maryland
Single dad
I am a single father of 4 year old daughter and looking for a true Christian woman for marriage. I speak Spanish fluently, have a construction company and I flip cars. I am well studied in The Word and I want to be with a Godly woman. Accept my daughter as your own or if you are a single mom with young children would be good also. Please if you want to know more ask. Most High Bless You
MSF - A Marriage Partner
Grand Rapids
Michigan
Party of Two Please
I've been in Michigan for just a year and a half, transplant from small town New York State. I've been sewing for 49 years (yup, 49) and have been upholstering for the past few years. I like turning trash into treasure, refurbishing, renewing, up-cycling. I like trying new things, learning new things from a new acquaintance. There's nothing like good conversation and listening to others' experiences and making a difference in other people's lives.. I'm dedicated, attentive, steadfast, loyal and love to pamper. I'm energetic, an early riser and attend church regularly. I want to know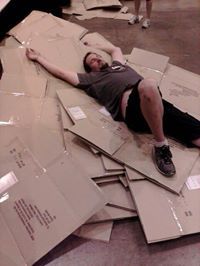 MSF - A Marriage Partner
Saint louis
Missouri
I'm looking for a life partner in NOT into dirty chat I love the outdoors and love to bicycle ride l
Hi I'm mike I'm a Christian who puts God first in every thing I enjoy many things I'm looking for a lady who is devoted to christ and is looking for a serious relationship if you would like to chat and get to kno each other send me a message
MSF - A Marriage Partner
tulsa
Oklahoma
Where's my spare rib?
I am open, gregarious, exuberant, humorous, sensitive, extremely spiritual. I would like to meet someone who desires to serve God in ministry alongside me.