Showing Records: 1 to 10 of 862 matching your search criteria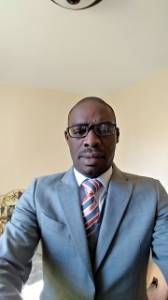 MSF - A Marriage Partner
chicago
Illinois
loving guy
Very gentle and easy going guy looking for good and lasting relationship that will end in marriage
MSF - A Long Term Relationship
Greenfield
Wisconsin
Let's study Jesus together !
I believe in Jesus. I believe in the Bible, and every jot and tittle of it is true. I like Photography, fishing, camping, nature, I have started woodworking crafting wooden/metal crosses. I am heavily involved in church activities. Last year I traveled to Honduras to volunteer as a missionary for an orphanage. This country is so poor, entire families collect plastic bottles to sell in order to buy water (water is toxic). However, everyone I met loved Jesus. They're were nights I just cried for what I saw Being a Christan means doing our very best to do exactly what Jesus told us. Love God

MSF - A Long Term Relationship
Itasca
Illinois
All about Jesus
I am a true believer and I put Jesus Christ first. I read my bible or listen to it for at least an hour a day. I'm always studying the bible, and I apply it to my life. I am not here for games. I know my value as a Man of God. I am loyal, faithful, trustworthy, a great listener, and communicator. I enjoy spending time with my children. I listen to gospel or Christian worship music 99% of the time.
FSM - A Marriage Partner
Lebanon
Indiana
Want to know more about me then you should ask. I'm an honest person and expect honesty from others. Tired of the bull.
FSM - A Marriage Partner
Goldsboro
North Carolina
Ok so I had to rewrite this section. Please read and understand this profile before sending me any winks or messages. I am not looking for a one night stand, cuddle buddy, friend with benefits, or some strange man to marry to get him some papers. I am here solely for the purpose of seeking my Lifemate. If he is not here then Jehovah will give me the spirit of discernment as he already has on several occasions. I am a true woman of Faith and seeking that mate who I am equally yoked with. I believe in commitment, fidelity, trust,and Love beyond degree. There is nothing and no one more important
FSM - A Marriage Partner
Clancy
Montana
Hi my name is Ingrid. I'm a Christian, I go to church every week and read God's word daily and enjoy a good Conversation. I love animals.
MSF - A Marriage Partner
Gilroy
California
Please select!
Im 6 ft 2 inches tall. I love good humor. Im a good man. Responsible, Fun loving, Romantic at the right time.I don't care for fake people. Call yourself a Christian or follower of Jesus Christ than be that. Learn how to communicate. When I approach with a wink or send you a message respond. If you are not interested reply back and say so!
MSF - Anything
Delaware
Ohio
Only Christ in me
Hey everyone, I'm just seeing what this is about. A few things about me: i love and live for Jesus, i try to be outgoing and laid-back, I'm very random, bug time super hero nerd and proud hahaha. Feel free to ask me anything.
MSF - A Marriage Partner
orlando
Florida
In the Light
Hello, this is the hard part talking about yourself. I am a Christian man that loves and also fears the Lord. This life is not about me it is about our Lord and Saviour Jesus Christ. My favorite verse, and I have so many is probably. Matthew 16:24 KJV Then said Jesus unto his disciples, If any man will come after me, let him deny himself, and take up his cross, and follow me. That always reminds me who I serve and its not about me. Its all about Him. I am currently in seminary. I know my spiritual gifts. More personally i workout and take care of myself and enjoy eating right.
FSM - A Marriage Partner
Hollywood
Florida
Looking for my other half...
I am a God fearing 36 yrs old real positive woman, kind, sweet, respectful, ambitious, honest, great hearted, spiritual, clean, shy, a go getta, affectionate, passionate, hard worker, motivated, none smoker. Looking for my other half!