Showing Records: 1 to 10 of 4056 matching your search criteria
MSF - A Long Term Relationship
Binghamton
New York
If you truly exist, you'll contact me .
ABOUT ME: At 6ft.4in. tall and 270 pounds, I am the size of an NFL lineman. So if that's not a type for you, go to the next profile now, I don't want to waste your time. You must also live within 35 miles of me, and not smoke, drink, or do drugs. My photo progression is from (A) Current, with long hair 2017, 2pics. Then (B) " My DAD Can Fix ANYTHING t-shirt ( 2012 ). And (D) The photo that is the story of my life. :( Then my favorite Christian music station ( effectradio.com ), 89.7 in the Binghamton area. Also being on the site is all the texting you will ever see me do. I HATE IT!!!
FSM - A Marriage Partner
somewhere
North Carolina
GOD DO NOT CHANGE
I AM A DOWN TO EARTH PERSON I TRY TO TREAT OTHERS THE WAY THAT I WANT TO BE TREATED I AM HONEST ,I DONT LIKE DRAMA OR GAMES I DESIRE TO MEET SOME ONE THAT FEEL THE SAME SOME ONE WITH A SENSE OF HUMOR AND THAT WANT A SERIOUS RELATIONSHIP THAT MAY LEAD TO MARRIAGE A PROTECTOR ,A PROVIDER ,HONEST, ROMANTIC, I AM A PASTOR IF THATS A PROBLEM OH WELL I AM STILL A WOMAN JUST A WOMAN OF GOD.PLEASE DONT WASTE MY TIME OR YOURS AGAIN IM NOT UP HERE FOR GAMES LOOKING FOR SOME ONE WITH A GOOD HEART.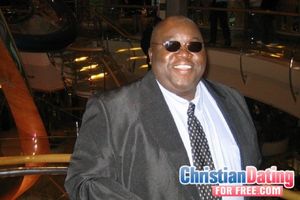 MSF - A Long Term Relationship
Brooklyn
New York
BROOKLYN BOAZ SEEKS HIS RUTH
I am a man who knows how to treat a woman. I have learned how to please a womans heart with honesty, real communication (Not the kind spoken about in fairy tales. lol) and with real TLC. I have learned there is a diffrence between trash and treasure. I have learned not to treat trash if it was treasure; and definitely not to treat treasure as if she was trash. I am not a perfect man and if that is who you seek, you are on the wrong planet. I am what I like to call "Perfect Imperfection" Just as Boaz needed a Ruth and Adam needed an Eve, I too seek the missing rib; is she you?
FSM - A Long Term Relationship
Worthington
Ohio
I love to take walks with my dog's in the neighborhood. Movie's, music,and TV are some of the things I like to do. Also like to see new places for example going out to eat and take a little Trip somewhere.
MSF - A Long Term Relationship
HOUSTON
Texas
Nothing haunts us more than the things we dont say.
Ima keep this short and simple ya'll... First and foremost My faith and my relationship with God is the most important thing in my life. Then of course is my child. Im so down to earth and i get along with just about anyone, so dont hesitate if ya'll need a friend to talk to or if ya'll just want to get to know this innocent soul of mines lol. But in all seriousness I'm just looking for someone who is equally yoked. Anyways here are 10 things you should know about me. 1. Im a devoted Christian (Saved 4yrs Ago) 2. Im an Amazing Father 3. I Have a great Job 4. Im Tri- lingle 5. Fa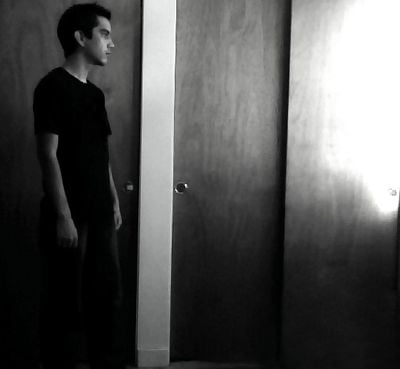 MSF - A Marriage Partner
Honolulu
Hawaii
Be Nice and Be Happy! :D
This verse is very important because He knows our hearts. 1 John 4:8 - Whoever does not love does not know God, because God is love. :innocent: 1 John 4:11 - Dear friends, since God so loved us, we also ought to love one another. -------- About: -------- I love God , my Lord and Savior :innocent: I am a calm person. God, family, and friends are very important to me. I am pretty laid back and mellow. I don't drink or smoke. 1 Corinthians 16:13 - Be on your guard; stand firm in the faith; be men of courage; be strong. I was raised in Evangelical/Baptist churches I was b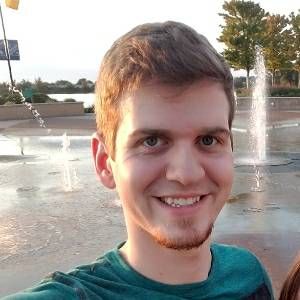 MSF - Anything
Garland
Texas
I moved ro Texas and I'm looking for friends
Hi, my name is Josh and I work as a paramedic for a 911 emergency ambulance company. I enjoy helping people and am somewhat of a nerd when it comes to emergency medicine. I plan to attend a paramedic-to-RN bridge program this year. My hopes are to become a CRNA eventually. I was born in Florida, but I was raised in Mississippi for most of my life. I came to salvation as a child and I have strong faith in Jesus Christ. I was homeschooled all the way through high school. I gained my EMT certification from a local community college in Jackson, MS. I worked in Jackson as an EMT, attended paramedi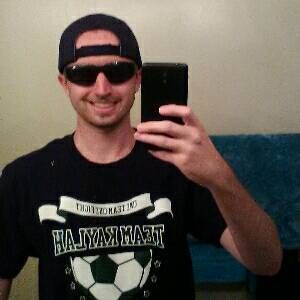 MSF - Anything
Ask Me
Virginia
John 3:16, Psalms 37:4
Please make sure you read my whole entire bio. I would like to say right off the bat that if you take several hours or days on a constant basis to message, I'm already not interested right off the bat. Now, let us get to the actual bio., shall we? Lol I promise you that I'm really a very easy going and really nice guy. :wink: Well, my name is Matt and the number one thing you should know about me is that I'm a very outgoing person and I never seem to get angry about anything whatsoever. As far as a career goes, I have finished up the diploma program in Massage Therapy and now plan to go back
MSF - Anything
dewey
Illinois
real gentleman
ALRIGHT LADIES !! NOW HEAR THIS! SOME OF YOU DONT LIKE A MAN WHO IS SO DRESSY AND FANCY WELL I HAVE MANY SIDES! I DO WEAR JEANS AND CAN BE AS RELAXED IN A SIMPLE SETTING LOL !! just because my pix and some likes are fancier doesnt mean i cant appreciate hot dogs and a quiet evening at home!!!!!i believe in living by the golden rule.i like to dress up for a nice dinner and enjoy it with dessert and coffee included.well-read and conversant on many topics.good manners and dressy attire is my trademark as well as a great cologne. would like the lady to have the same. if you want an old fashio
MSF - Anything
Fort Worth
Texas
Sel
What you need to know if you have bothered to look: 1. I am committed to Christ and in His One, Holy Catholic, Apostolic Church. I have not always been a good Catholic, but I try to be. During my last relationship, my prayer life deteriorated and I will not make that mistake again. I want someone I can talk about the Faith to without sighing and eye-rolling. I want someone I can pray with 2. I am a software engineer, introvert, and DO NOT LIKE the "party scene". If your idea of weekend fun is going to multiple bars in rapid succession and getting wasted, then I already know that this