Showing Records: 1 to 10 of 4700 matching your search criteria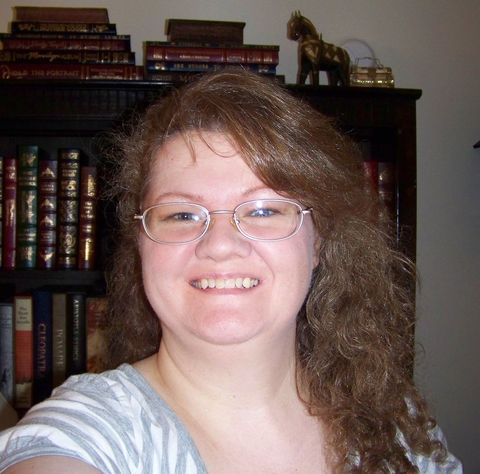 FSM - A Marriage Partner
Excelsior Springs
Missouri
The Bible is my Standard
Don't sell out cheap when you have been bought at such a high price! * I think the Lord has placed it on my heart to help those who are suffering here . I have people contacting me with a need to help break their addictions and pray for them which only the Word of God can do. I can relate to many on here so my wish is that they feel comfortable knowing I understand. To God be the Glory! There are great things he hath done. I had been apprehensive about going onto a dating site. I mean, it's fishing for men..But one day 2 years later, I remember Jesus saying to come follow him and I
FSM - A Talk/Email Buddy
Near Here
Arizona
Real. Simple. Real simple.
Making real connections seems harder and harder these days. People have their guard up. People hide behind their anonymous screens. People are insecure. People have lost the art of conversation. I find this sad on this site, because even thru our battle scars, imperfections, and our brokenness, we are called to be over comers! I know there are posers and not everyone on this site is real - but to those of you who are . . . we, as the body of Christ are called to lift each other up. Not just find someone who can evaluate our baggage and determine if it is light enough to help carry. I kn
MSF - Anything
Santa Ana
California
Eclectic goofball looking for a fun gal!
Hey I'm under construction, come back and see me when I have time to post more! Ciao for now :stuck_out_tongue_winking_eye: Spoiler alert though...I'm not a one-dimensional dude, I love variety and doing many things from travel/boating/motor sports to quiet romantic walks on the beach. Ok, gotta fly now SORRY! :sunglasses:
FSM - A Marriage Partner
Claremont
North Carolina
Looking for a man that seeks the Lord Jesus.
Christian seeking the same. Friends first not into games.

FSM - A Long Term Relationship
High Point
North Carolina
Seeking for a Big Fish
I am a Deep, intense,and passionate person. I am a giving person with a kind and forgiving heart. I am warm, sensitive, sensual, sexual, introspective, witty, adventurous, diversified, open minded, adaptable, family oriented, genuine, not a game player. I look for the same qualities in a man. Additionally. I like men who are chivalrous and know how to treat a woman well. I am attracted to intelligent, strong but gentle, even tempered and mildly mannered men. I like men of integrity. Being respectable and trustworthy is also important. I am looking for someone emotionally available and ready fo

MSF - Anything
Maple Valley
Washington
Fruits of the Spirit
I am a down to earth God fearing man who recently retired from the military. I am easy going and full of love in every way. I am a people person and am easily approachable. If you want to know more, please ask me.
FSM - A Marriage Partner
maryland
Maryland
HeavensVessel
Im creative, love music, im a musician, l love to smile, love to laugh, love to have fun,l love God with all of my heart, l church, l love kids. Im looking for a friend that can grow into a relationship and marriaged. Im looking for a godly man who l can grow in God with. Someone who is funny, lovable, caring, speaks his mind, trustworthy and honest.
MSF - Anything
Delaware
Ohio
I enjoy watching a good movie, having conversations, eating out occasionally and getting exercise.
MSF - A Friend
san jose
California
"All that is necessary for the triumph of evil is that good men do nothing." - Edmund Burke
Dave here. . . wrestling, lifting weights & cooking steaks (I'm a good cook):sunglasses: 5'10" 200 lbs...

MSF - A Marriage Partner
charlotte
North Carolina
looking for marriage partner
I like to spend time with my family and friends. I have two dogs and in my free time i like to walk, play video games, and go out with friends or family.
MSF - Anything
jenison
Michigan
I ;)
Thought I would give this a try it has to be better than going to Night Clubs right?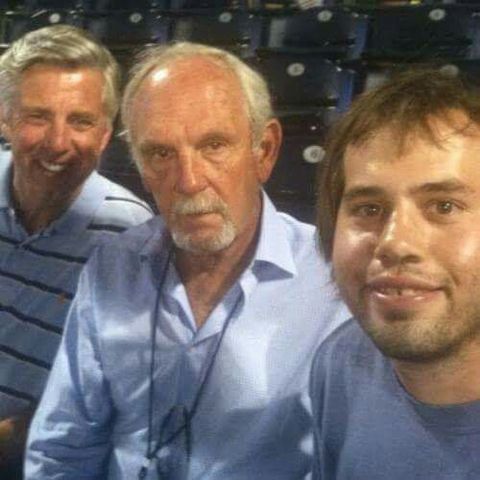 MSF - A Marriage Partner
Toledo
Ohio
Looking for my soulmate
watching sports games