Showing Records: 1 to 10 of 4457 matching your search criteria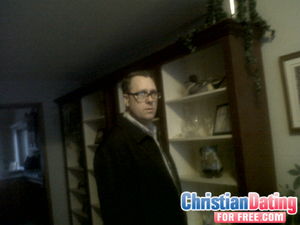 MSF - A Long Term Relationship
Waukesha
Wisconsin
WHZZZUP
This is new for me, not really used to talking about myself. My friends would describe me as a honest, trustworthy and caring person. I'm no Dudley Do-Right but I always try to say what I mean and mean what I say. If you don't want an honest answer it's probably best if you don't ask the question. I'm that guy you could call in a pinch and could count on being there when you need me. I stand up for what I think and believe in but will listen to both sides of the issue. If I'm wrong about something I will admit it because I know I'm far from perfect. I love going out for dinner and listenin
MSF - A Marriage Partner
LaCrosse
Wisconsin
In Search of Lifetime Valentine
I have been baptized with the Holy Ghost and with Fire (Acts 2:38). The living God whose name is Jesus resides within this temple not made with hands. I love Jesus first because he died in my place upon the cross for my sins. I am Apostolic, and go to a United Pentecostal Church. I really love to worship Jesus. Each day with Jesus is new, you never know whose life you may touch or change for the better. Be sensitive to the needs of others. Offer to pray for the ones you meet for the first time, because you may never have the opportunity to pray for them again. My life is not about me, it is
FSM - A Worship Partner
Somewhere
Oregon
Looking for a man who really loves his King of kings!
I am only interested in someone who takes following our Lord serious a mature man of God! Please be a man who initiates prayer! If you can't lead me in prayer you're not going to be able to lead me in things of the Lord. Do you see the Bible unfolding? Do you understand what's happening in the church buildings? I believe soon we'll be meeting in Homes again anyway :-) No TBN movie star name it claim it preachers for me.... *** To many scammers so.... If you are someone who wants to text or email only we are not a good match because I am a verbal communicator :) To many people hide behind te
MSF - Anything
Washington Court House
Ohio
Giving this a shot
I find it difficult to spout random things about myself. However I realize that is essential for this type of communication. I am a man striving to give God glory in all I do. That includes any relationship that may develop in my life. Serving others is a gift of mine and in particular, I have been blessed to serve with high school and junior high age youth for several years now. I love seeing how God works in their lives. I also have had the privilege to serve in Ukraine in 2012. That is where the young lady in my shoulders is from. She is an orphan I met at a camp for orphans there
MSF - A Friend
Fresno
California
Hello, Hi, Hey
Hi I am 35 years old. Really looking to meet a true friend at first and hopefully go from there. I have a lot of different interest. I don't have any kids. I don't do drugs and dont have tattoos. I hope to hear from you. Thank You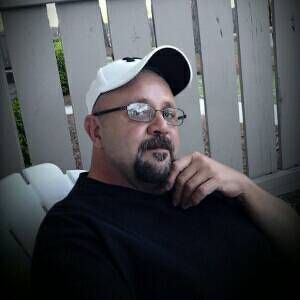 MSF - A Marriage Partner
Valdosta
Georgia
Philippians 4:6-8
MY HEART IS ON FIRE FOR OUR LORD AND SAVIOR JESUS CHRIST!!! My kind of Music: "No Other Name" by Hillsong "Do it Again" by Elevation Worship "Love has a Name" by Jesus Culture "Everything is mine in you" by Christy Nockles "Overcome" by Elevation Worship "We Believe" by Newsboys Galations 5:25 IF WE LIVE IN THE SPIRIT LET US ALSO WALK IN THE SPIRIT!! GREETINGS WELCOME TO MY PROFILE! I'm a single divorced Christian man No baggage!! No Drama!! No Games!! I was seperated in 2013 i have been divorced and single since 2015 and feel i was biblically set free from that marriage. I do not belie
MSF - A Long Term Relationship
West Salem
Ohio
I Am Redeemed
I'm a Christian first and foremost, and though life in this sin-cursed world brings challenges, I have been blessed greatly. I tend to be a country boy, even though I work in the city. I truly enjoy the simple things in life and don't need to be entertained. I'd like to meet a woman that lives for Christ 24/7, not just a Sunday morning Christian. The age in my profile is not correct. I am 55.
FSM - A Worship Partner
Ocala
Florida
For His Glory
Very outgoing, loving, honest and compassionate
FSM - A Long Term Relationship
Lakeside
California
God is love
Hello! My name is Felicia. My passion is working with kids. I am hoping to find someone who loves Jesus, cares about people, is hardworking and is involved in church. Thank you for reading!
FSM - A Marriage Partner
Dallas
Texas
Serious relationship
I am loyal, family oriented and kind